While some resorts tout summer improvements like a new Waffle Hut, RFID tickets, or shuffled deck chairs, Plattekill did something a little different this past weekend.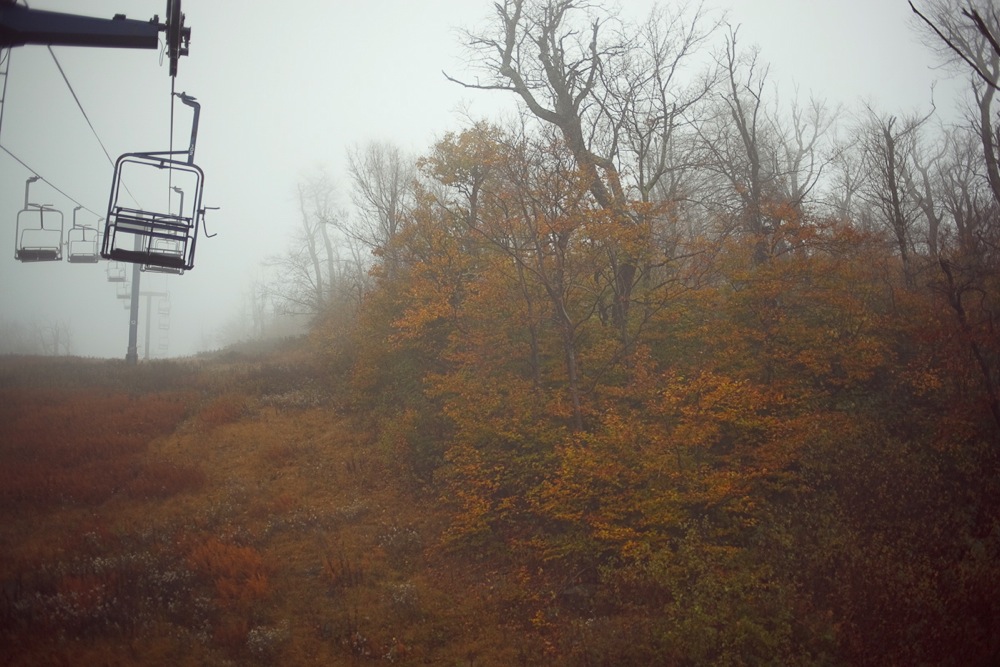 In a joint venture launched by the mountain and the NYSkiBlog, 25 volunteers came forward to do a little pruning in the woods.
The result was truly beneficial to the skiers of the Catskills; a new intermediate-to-advanced glade was cut in a snowy and consistently pitched area of the mountain that many should be able to enjoy.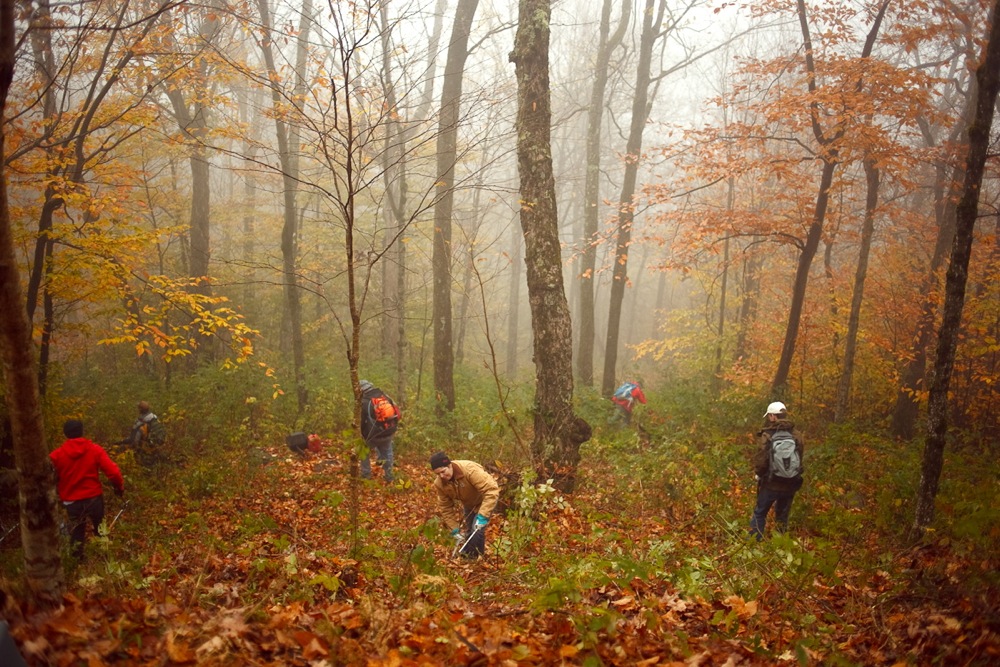 Initially we were some concerned about rounding up enough hands for the ambitious project, as the glade runs almost 800 vertical feet, unbroken by other ski trails. But tree skiers turned out early and ready for an inspiring speech from mountain owner Laszlo Vajtay. After our pep talk, we took an exciting, anticipation-filled ride up Plattekill's double chair.
Until that moment, I didn't realize how much I missed being on a ski hill, riding a lift in creaky silence. The trails passed under us enshrouded in mist and covered in wildflowers cut up only by curly mountain bike trails. It felt great to be cold, passing through the remaining color on the trees. I couldn't stop thinking that it wouldn't be long before we were skiing.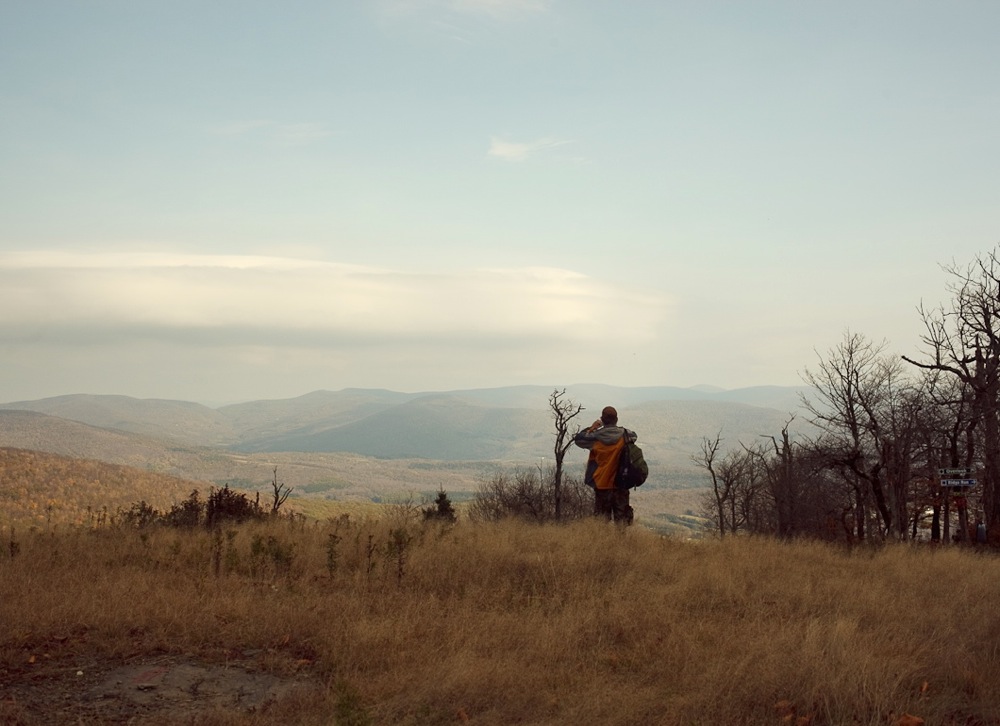 Views from the summit never get old in this part of the Catskills. It might be outside of the blue line of the park, but Roxbury remains largely untouched by the modern life I seek to escape every weekend.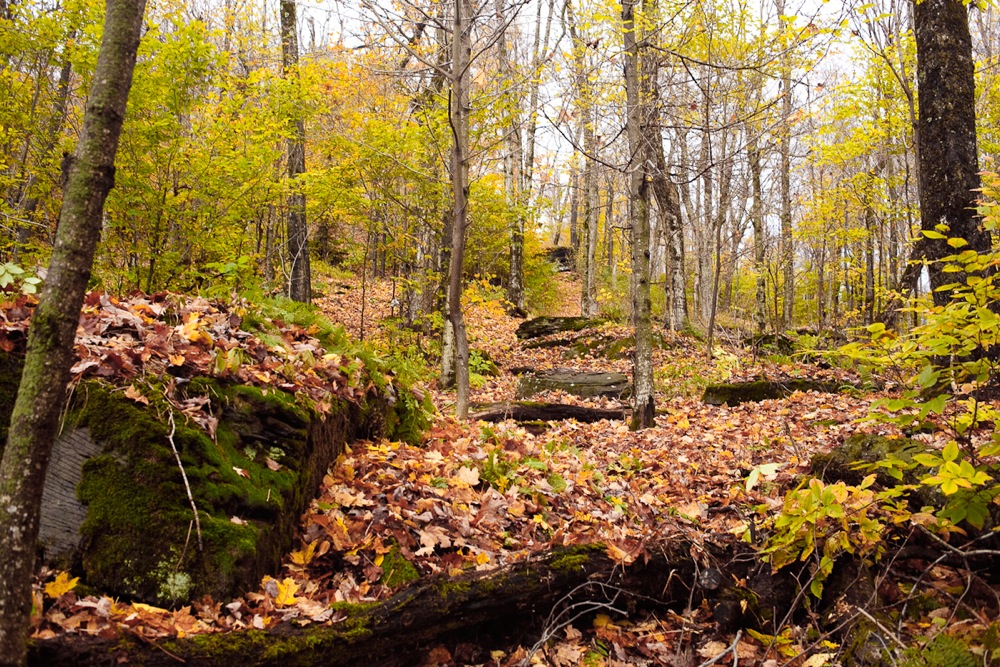 We hiked down to the target zone and got to work. With so many volunteers, the work went quickly. Spirits were high, and each time we uncovered a unique feature, we'd gather around to savor it. It was great to meet dedicated skiers willing to invest the energy to help make Plattekill tree skiing the best in the Catskills.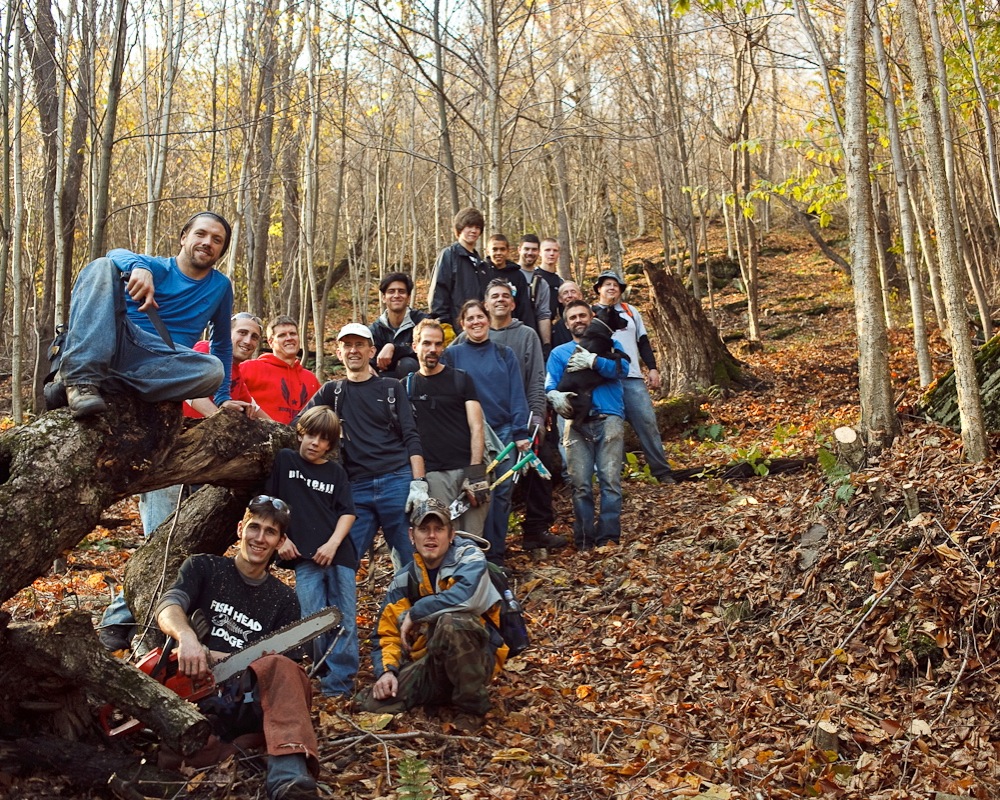 Convinced we had built something special; the only thing left was to decide on a name.  Somehow we forgot to discuss the matter over the glasses of Ommegang we sipped while enjoying a memorable sunset on the deck. At that moment, we were all convinced of one thing though: this is going to be a great season.
It was a perfect way to enjoy a Sunday. Thank you to everyone who gave their time to help out.  If you've got ideas about a name for the new glade, or your jazzed about the work, post in the comments below.