Last summer in the gym, I met a professional climber from Colorado who had relocated to NYC for a girl. When I asked if he skied, he recounted his glory days of competing in bumps and gates at Vail.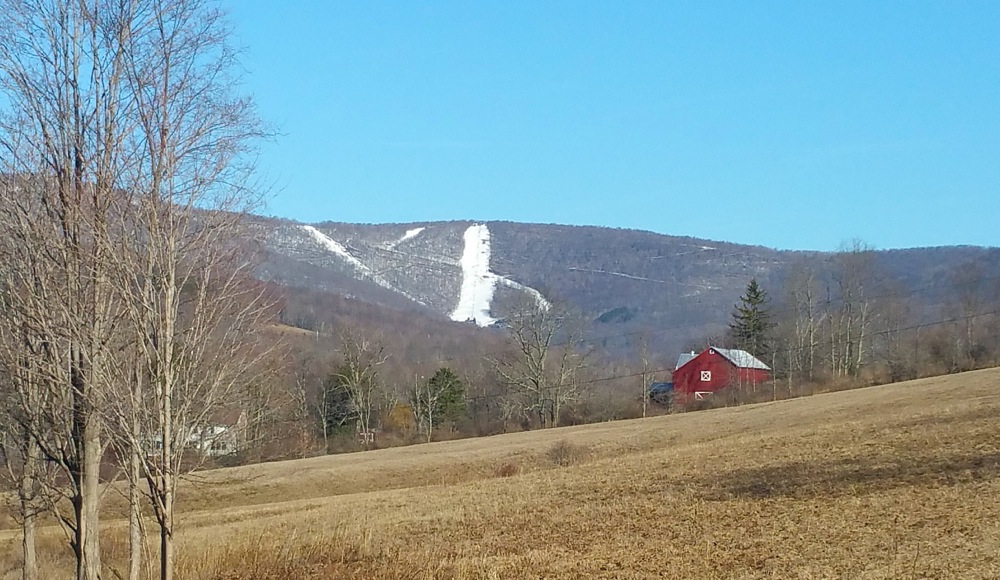 "Sweet!" I replied, following with an offer to show him the East.  His reply was anything but sweet. "Why would I want to do that? I know all about East Coast skiing by reputation already."
The conversation went downhill. I took some ill-advised shots at Colorado and it was uncomfortable running into him at the gym. Eventually we exchanged apologies, and I made my offer again.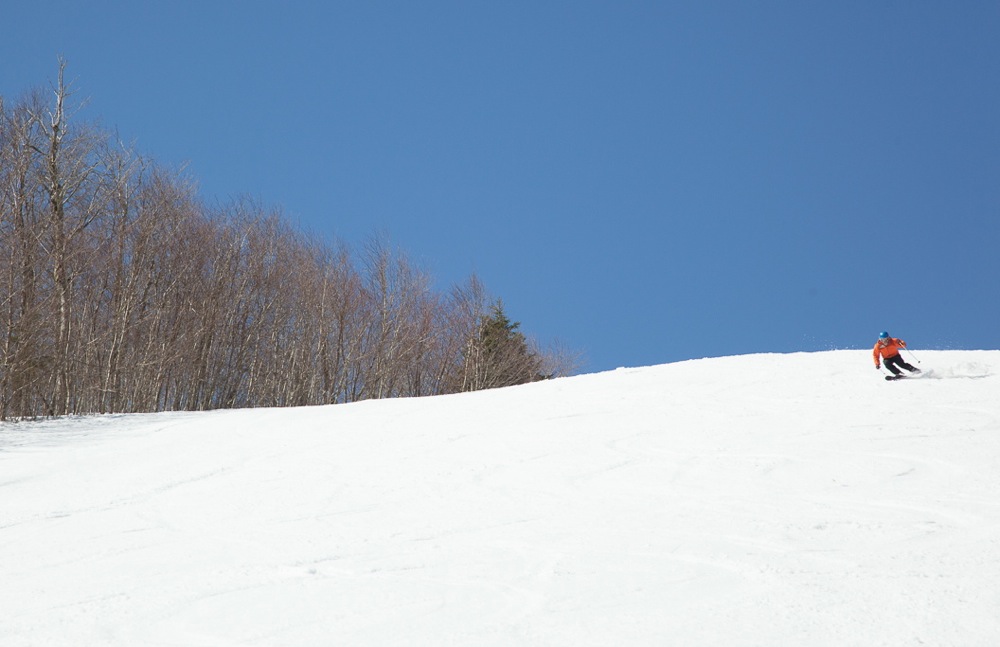 Despite my best efforts our trip never materialized this season. And if I don't get another turn in this year, I am perfectly content to shut the door on the season with a storybook finale at Plattekill this past Sunday.
As is the custom in Roxbury, the weather is either bluebird or snowy. While I'd never admit to being weary of winter, I did let the Saturday crowd have the flakes to ski in the sunshine a day later.
The weather and the season's accumulated snow cooperated. Last week's rain had softened the angles on the moguls on Block and Plunge, leaving the open and "closed" terrain with nearly wall-to-wall coverage.
Face and Northface were picks of the day, but everything was skiing great. A group of college students in Hawaiian shirts were busy showing off with jumps on the triple side.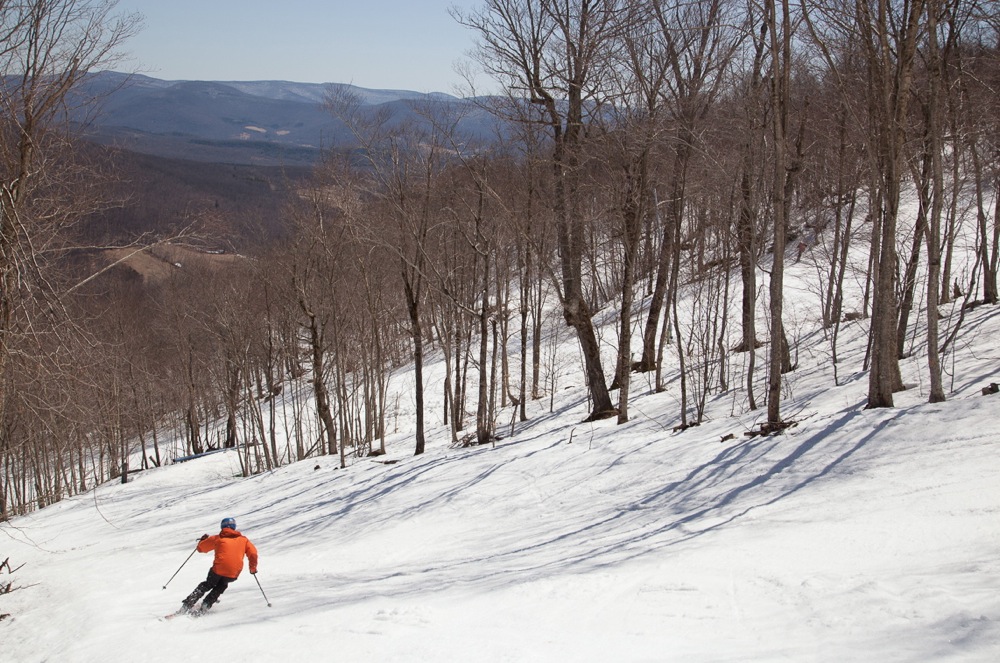 I asked them "Where's Bernie?" and even though they had no idea what I was talking about, they let me follow them around as we lemminged off the rollers.
Despite a knee in need of a summer break, when the lifts closed at 4:25, I pushed the lifty for one more run. Surely we were going to 5 o'clock, today. There was a whole mountain of snow going to waste! But he would not relent and we took to the bar to bake in the sun. After all, it was 5 o'clock somewhere.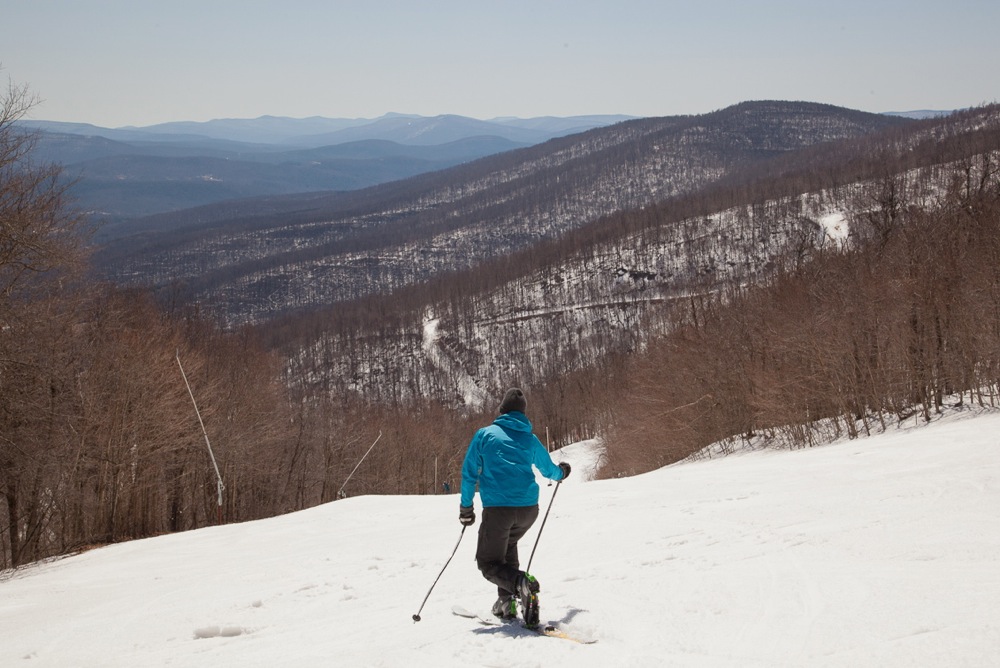 My friend Ben and I reflected on the season with our Keegan's Hurricane Kitties, and I recounted the conversation the summer prior with the climber from Vail. Ben, who has skied all over the world remarked "If you can't enjoy skiing on the East Coast, maybe you just don't like skiing that much."
Watching trails drip down the hill, along with the snowmaking hoses and emergency sleds, I found it pretty easy to agree with him.