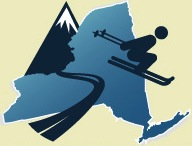 Last spring we introduced the NYSkiBlog Directory. It's designed to be a resource for skiers looking for information on all the ski areas in New York. It was our intention to provide a current trail map, basic statistics and an insider's rundown on each resort.
The Nordic Directory is close to being complete.  Through a joint venture between NYSkiBlog and Oxygen Fed Sport each entry includes all three components: trail map, statistics and a profile on each of the nordic ski areas included.
The NY Ski Area Directory includes trail maps and basic statistics.  Now it's time for the real work.  It's our goal to publish a 300-500 word overview of each lift-served area in New York. We'd like your help.
We're looking for mountain insiders, locals, passholders or others in the know to help us fill out the directory's profile section with an unvarnished description of each ski mountain.  A straightforward look at each area including pros and cons — an informative overview to educate skiers unfamiliar with terrain, amenities, local culture and whatever else is important.
We've written the profile of Gore Mountain as an example of the kind of information we'd like to provide in the directory.
If your interested in helping, please let us know which ski area you'd like to help with in the comments below. As an incentive we'll provide a link back to your website, or a high quality NYSkiBlog Diecut Sticker for your skis. Or you can do it for purely for the love of the skiing in New York.