Nothing gets me more excited for the season than getting in the woods to craft some skiable lines for the winter. Fortunately, the community in New York is #blessed with more than a few like-minded maniacs, and the owner of a mountain that is just as ski-obsessed as we are.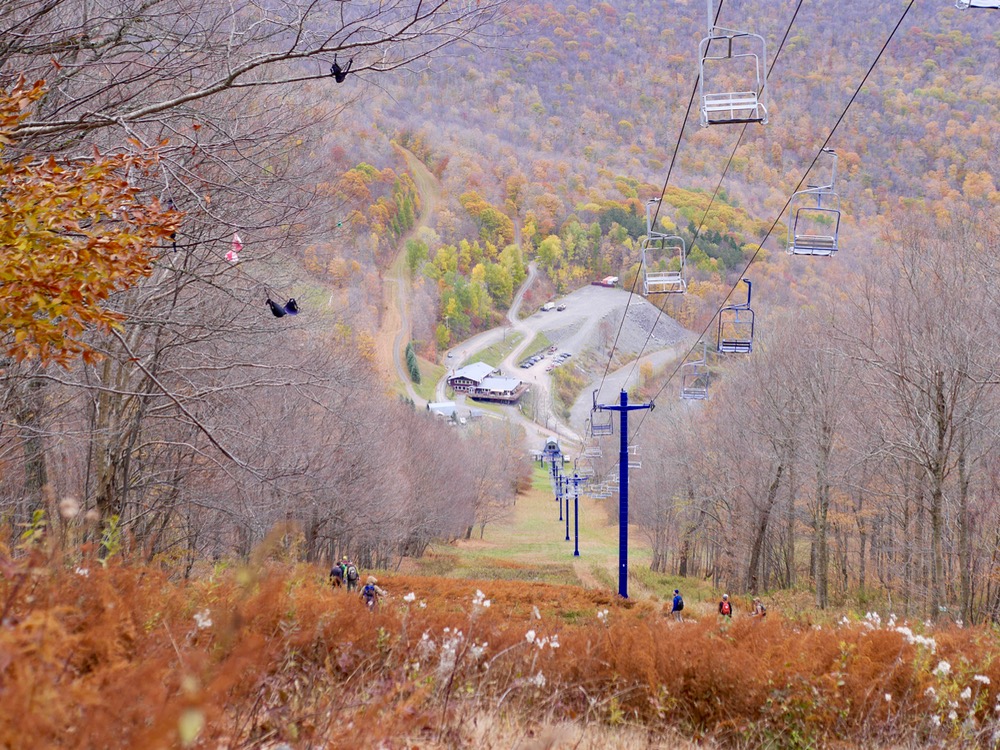 In typical Plattekill fashion it seemed like the weather report could be thrown out the window. It was much colder than forecasted, and snow seemed imminent in the Catskills.
Our merry band was ready for the challenge and well prepared this year, we stayed warm by sawing and swinging; hot chocolate breaks can wait for the winter.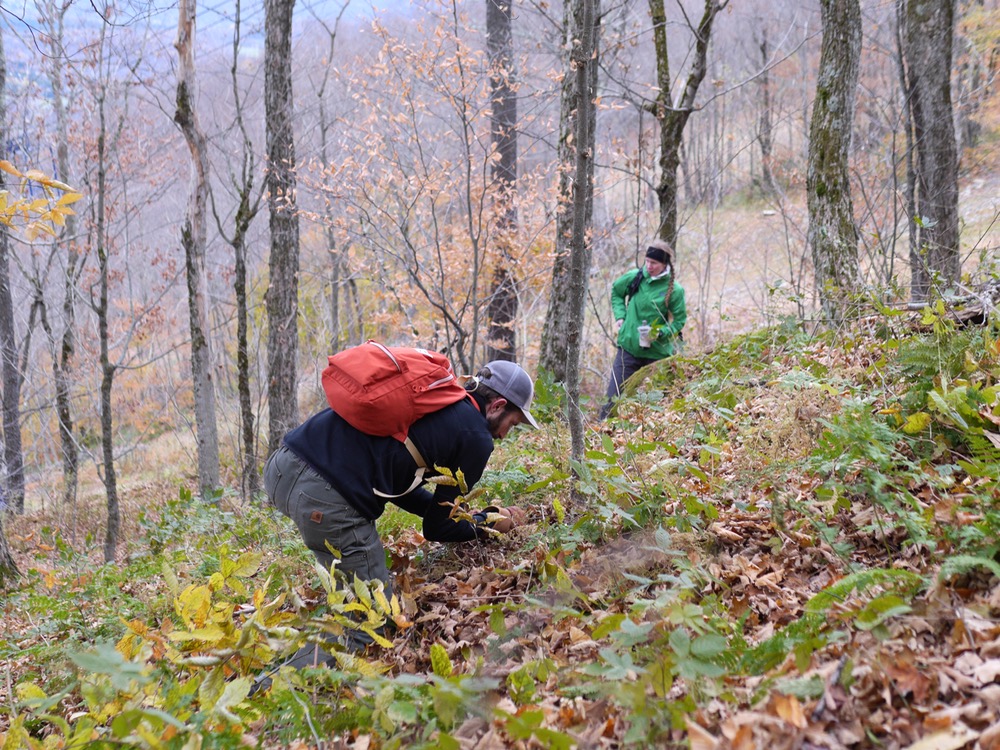 With the mascot of a friendly porcupine overseeing our efforts from above, we descended the hillside like ravenous locusts until the hungry corps took our mandated lunch break.
It was surprisingly too-cold to gaze from the deck to debate whether our handiwork could be seen, but the made-to-order burgers satisfied us for another thrilling chair ride up.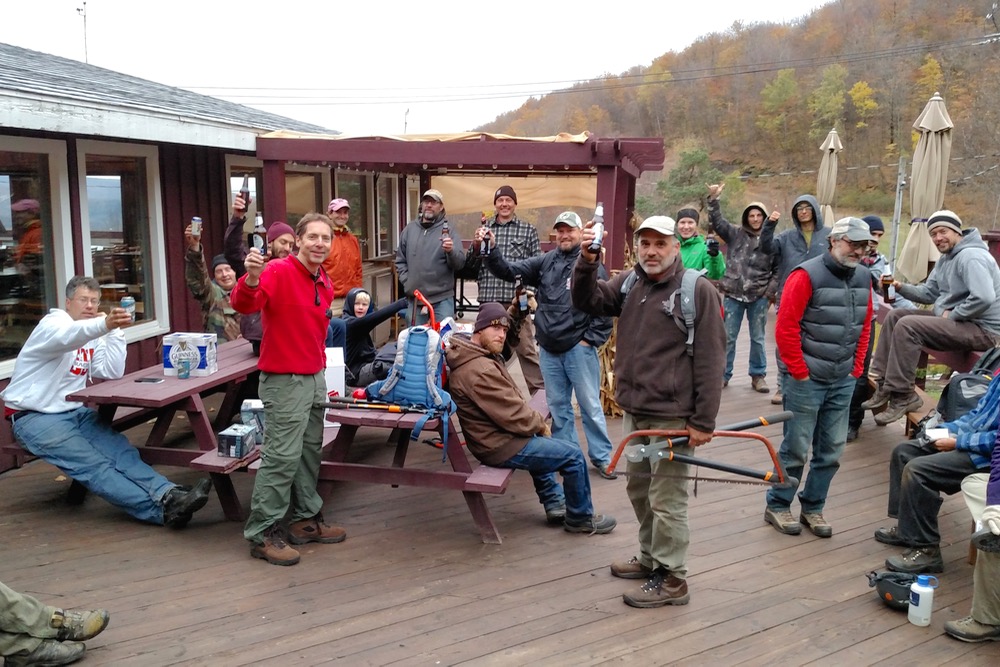 On the second pass, the barriers between skiers had broken down entirely and our teamwork was second to none. We quickly consolidated the piles of debris behind rock drops and in holes for maximum skiing pleasure.
As we slowed from our full-days effort, Laszlo inspired the troops to continue down. After passing one service road, and then another, we called it a day with a mere 100 yards left to go on a brand new and full length cut.
Farmers plant six months in advance and then wait even longer to enjoy it. With a little help from Ullr, our harvest will come sooner.