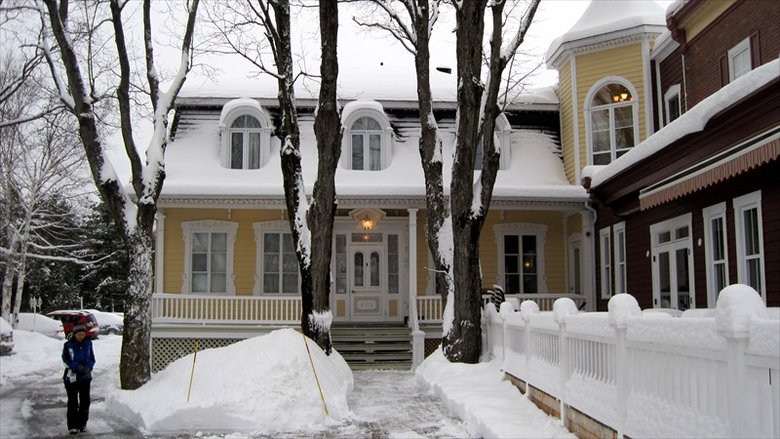 Hard to believe our amazing timing on this Quebec visit: a second powder day after two sunny spring days. Mont Grand-Fonds is a 1,300-vert hill that's similar in size and layout to Massif du Sud.
When we arrived this morning to an empty parking lot, they were reporting 18 inches over the past 24 hours and it continued snowing lightly all day.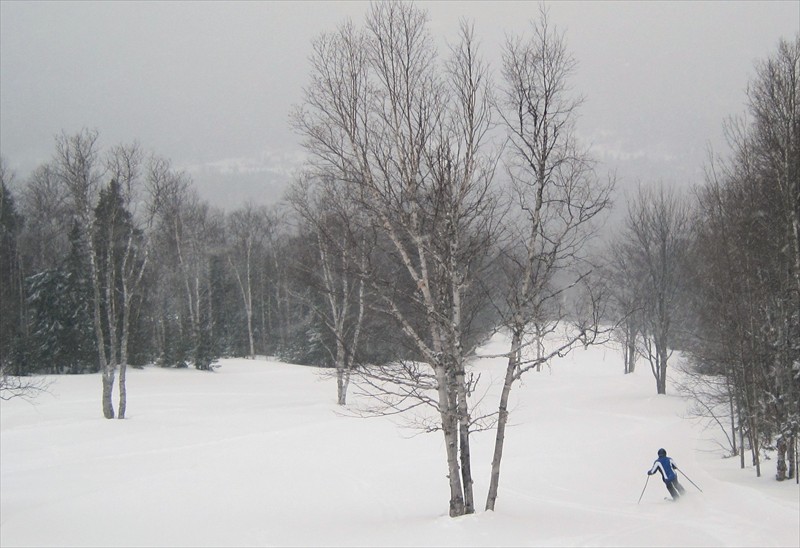 Juliet's legs are dead and wasn't able to handle the knee-deep snow without her fat skis, so after I lapped a bunch of untracked runs, we spent the rest of the day skiing the softest groomers of the season.
How great is it to go on a destination trip at the end of March — planned several weeks in advance — and nail conditions like this?