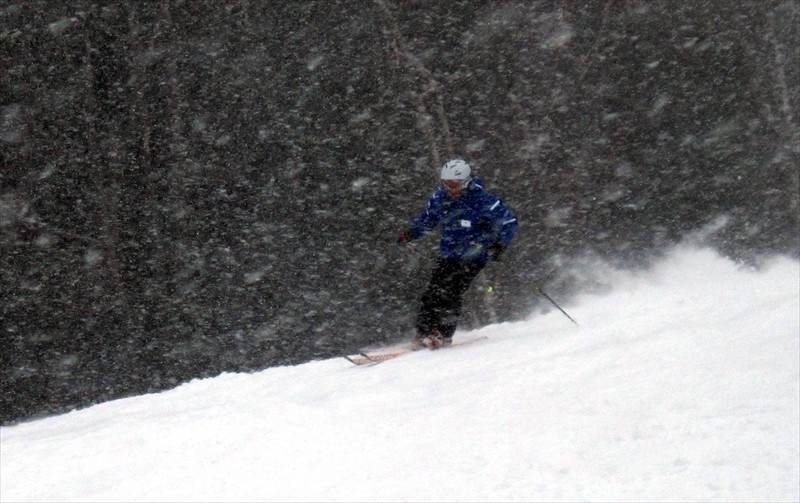 After yesterday's sunny blue skies and warm temps, there couldn't have been a bigger market correction. It started nuking early this morning accompanied by 25 mph winds and this kept up the entire day. Le Massif's well-known views were nowhere to be found; today was all about storm skiing.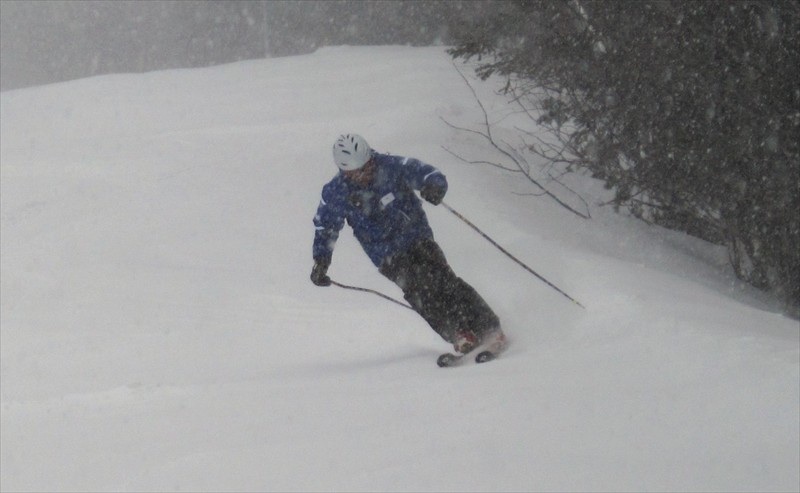 We met up with guide Denis Robichaud, who had us laughing the whole day while doing 2,500-vert laps on Le Massif's three high-speed quads.
We learned a lesson about trusting long-term weather forecasts. We were expecting the entire week to be warm and didn't bring any cold-weather gear.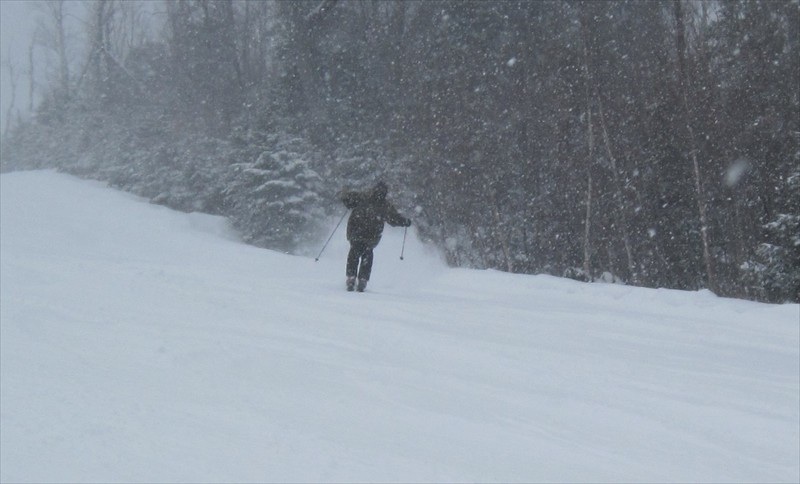 After an hour of our faces getting machine-gunned by stinging precip, we bought some masks and skied in comfort the rest of the day.
When he heard that I was going into the boutique to buy that accoutrement, Denis called me the French-Canadian variant of "big fairy."