It's a cold day in the North Country. And it looks like more cold air is in store for later this week. A much more pronounced and deeper trough will be affecting the Northeast after tomorrow.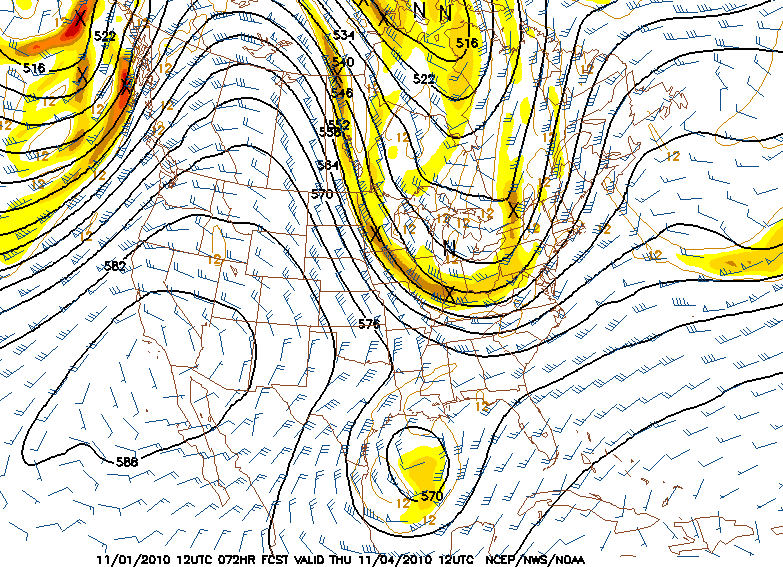 Vorticity (energy) rounding the base of the trough will spawn a moderate coastal system. This system will bring light to moderate snows to Western and Central New England. After the low passes, the coldest air of the season will follow.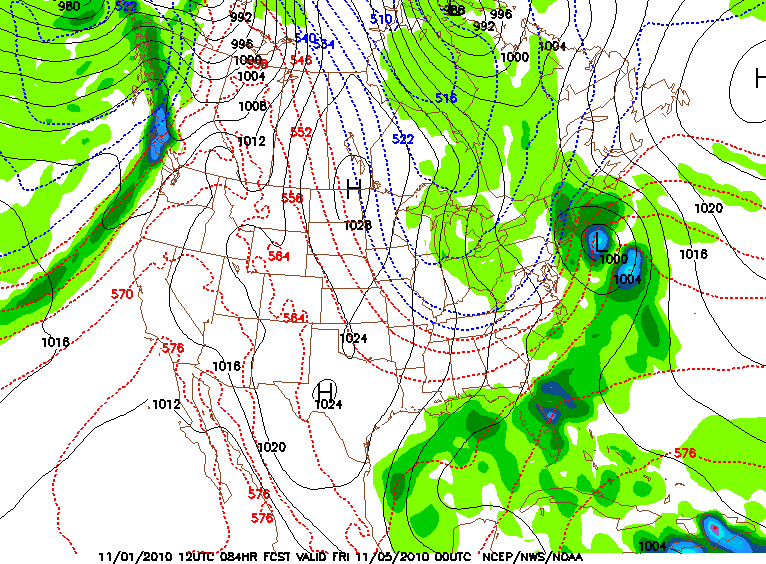 UPDATE Thurs 6am: It looks like today's event won't bring the snows that I anticipated. The low moves to central NE instead of the Gulf of Maine. So it looks more wet than white for the mountains. Maybe some light backlash snows Friday night and Saturday. Also the cold air is not as deep and the warm up next week is more pronounced.