There was a lot of talk about Black Friday this year, and the morning was exceptionally dark when I left the house at 6 to beat the crowds at Hunter's opening day. But driving through Tannersville early was more reminiscent of a Christmas snow-globe scene then madness that shoppers dealt with in the local malls.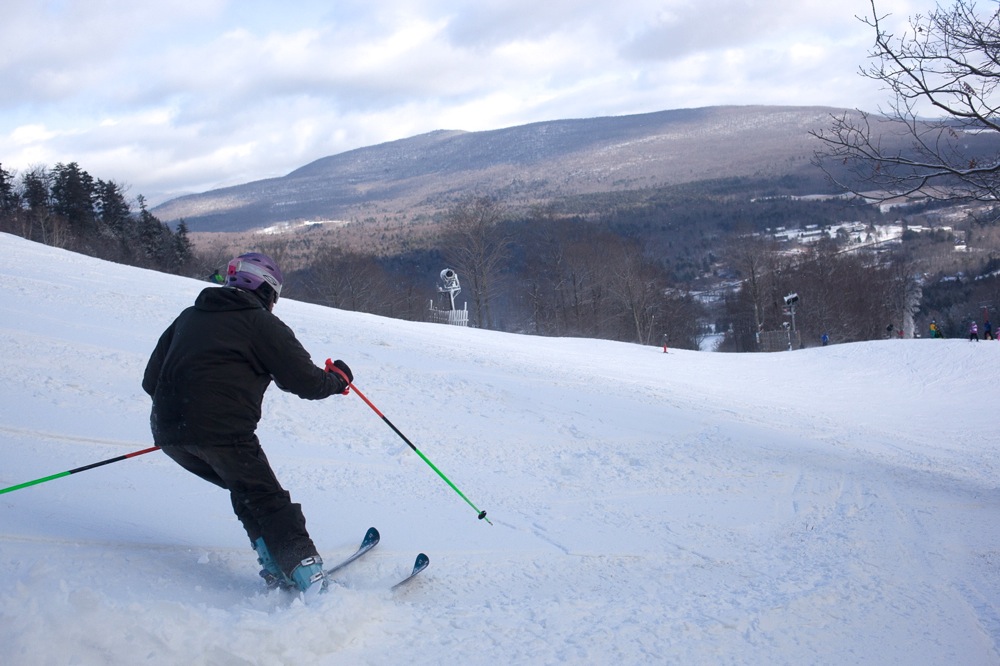 In another contrast, there were no mixed reactions to opening day for skiing, either. The crowds that I had worried about seemed more likely to enjoy the day like a college reunion then fight for a pole position on I87 or down the aisles at the big box.
The camaraderie was palpable as the cheers went up for the first chair. My first opening day at Hunter was everything I could have hoped it would be. I passed my iPhone around at Thanksgiving, showing webcam proof that the skiing was going to be good. To some extent I was trying to convince myself to shake off the massive feast and go skiing.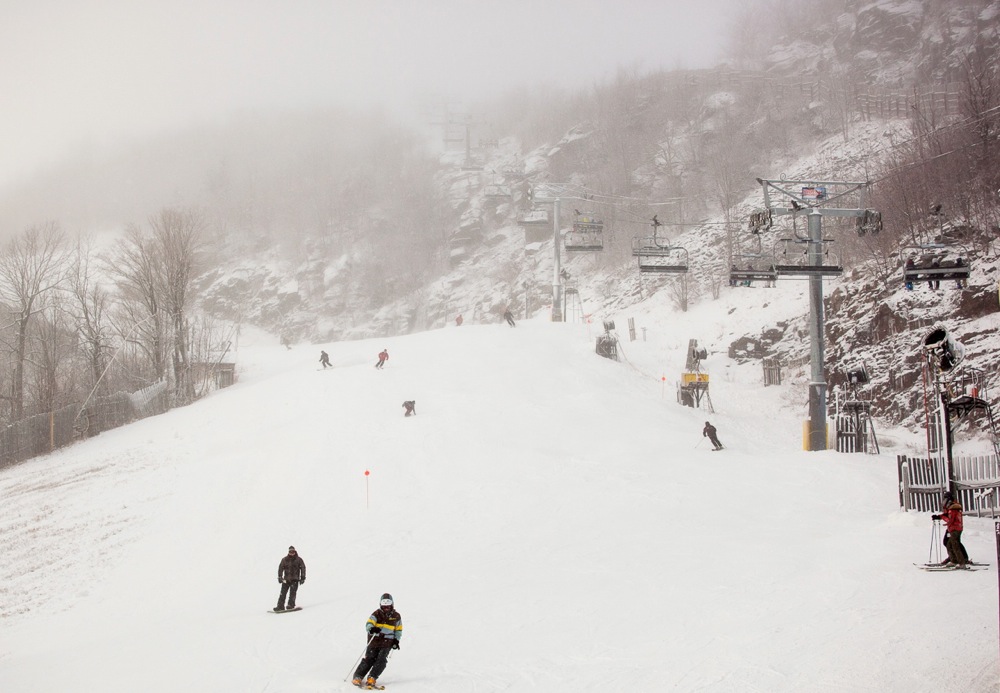 A snowy scene greeted us as we rounded the turn for the lot, and I doubt I was the only driver wishing that I'd put on the snows.
The massive cloud being blown obscured the hill, and at the same time a supplement of old-fashioned natural coming down at a decent clip from the sky. Everything was plastered in a very fine coating of fluffy lake effect.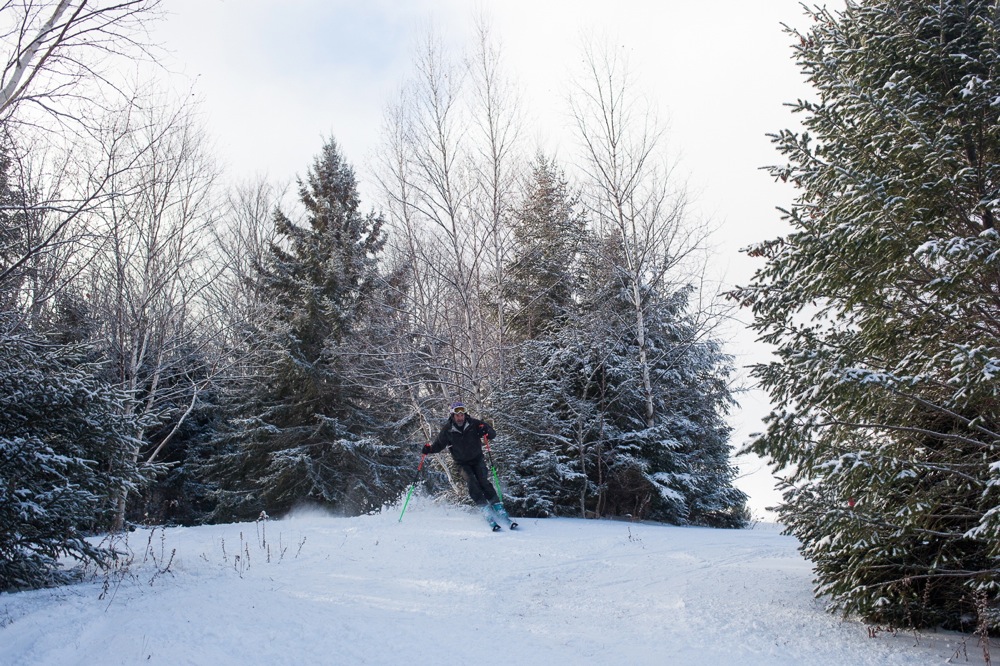 I met up with a buddy and we picked up right where we left off last year, abusing our skis past the margins as we hunted for the softest of the soft snow. It wasn't entirely necessary as Hellgate was groomed and in good shape.
We did several runs mixing up the speed of our descents and the lines we chose on the upper mountain, then alternating between Mossy Brook, Eisenhower, and the terrain park on the lower mountain.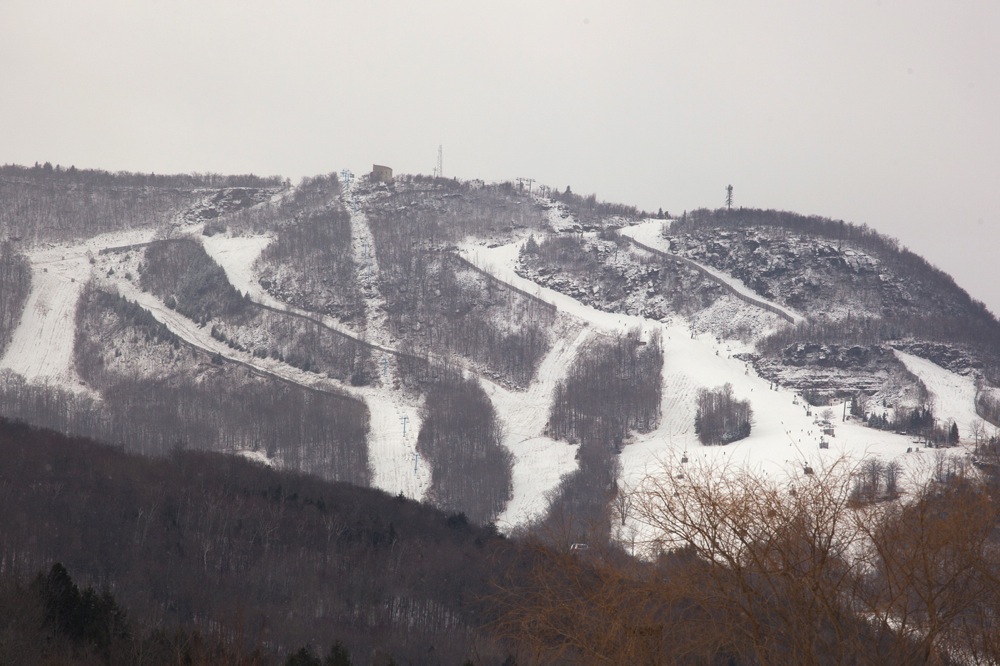 Belt Parkway may be online by the time we publish this, and I'll be jealous. But for opening day 2013 I was thankful for a white Friday. And if the season delivers on it's early promise, we'll be fortunate to get a lot more.