John Muir wrote elegantly about the power of nature to heal, but nothing helps more than good advice from a friend. I had just been advised to "put some dirt under my feet."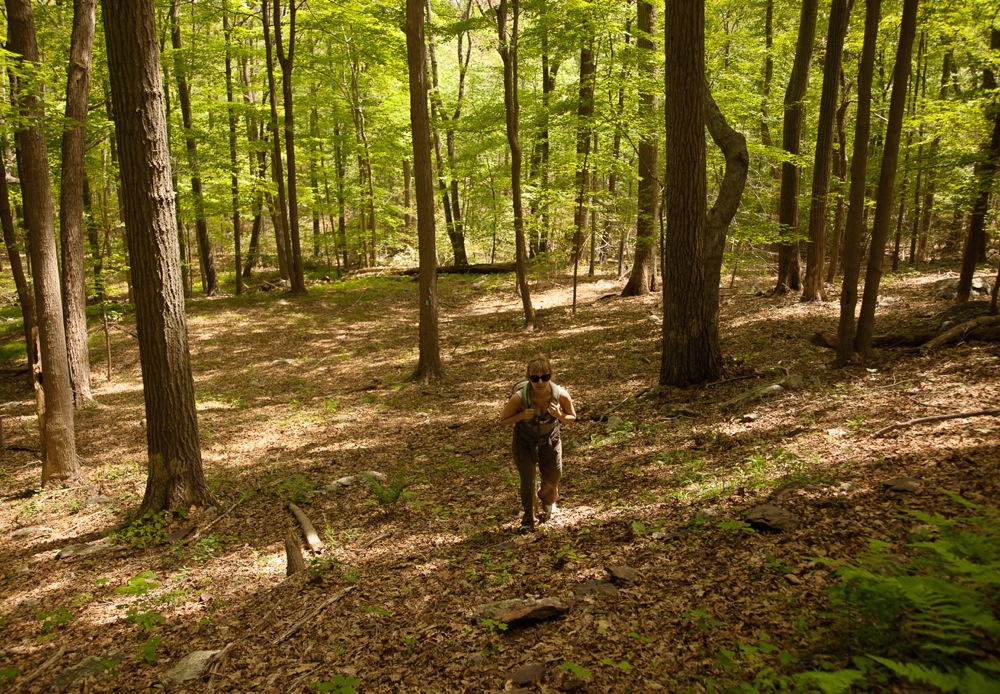 Rough patches come and go, that's life. More importantly, my friend Jules had yet to be out on a hike since giving birth, and the new mom was dying to take advantage of offers to watch her child and get out outside.
Picking a destination wasn't easy because I've managed to check off many of the good spots near the city already. One clear void in my day-hiking resume has been this blurry mass south of Rockland County near Wawayanda State Park. Looking at the map, I saw the opportunity for a nice lollipop; 5-7 miles of lakes and a fire-tower.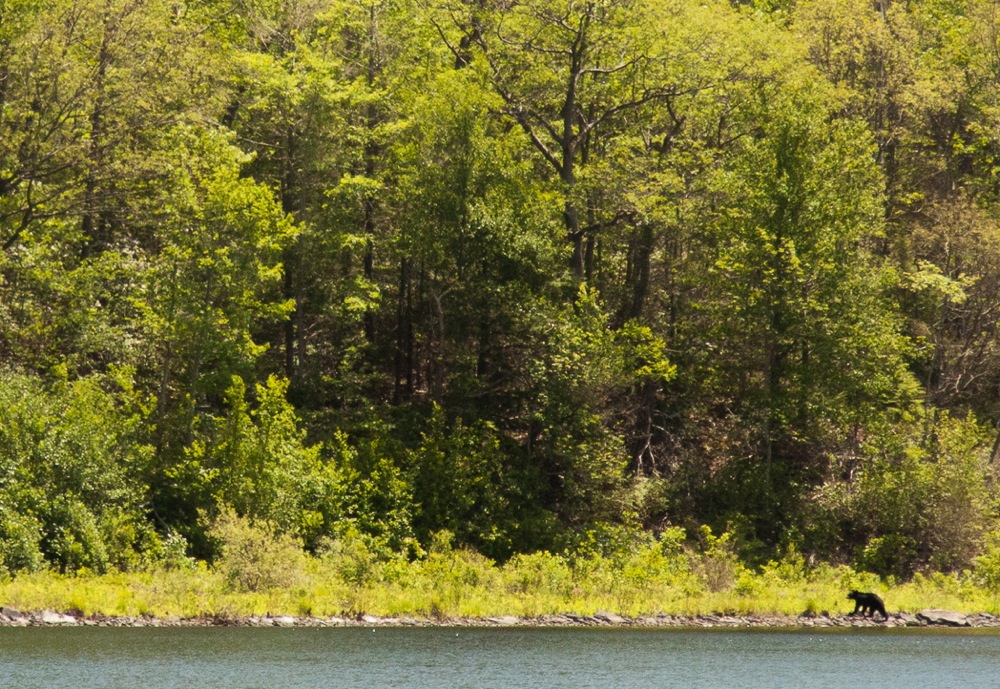 Summer traffic wasn't too bad, and within a reasonable amount of time I was tearing into a delicious New Jersey bagel while Jules tried to navigate our vehicle to the trailhead.
The tangled mass of roads and orders to turn reminded me of some of my early hikes in Harriman State Park. Sometimes just finding the trailheads can present its own challenge that is unique to the East. While much of the nature is in the midst of a drought, our foliage is so thick and green that orienteering is a little more difficult than say, showing up in the El Capitan meadow and wandering to The Nose.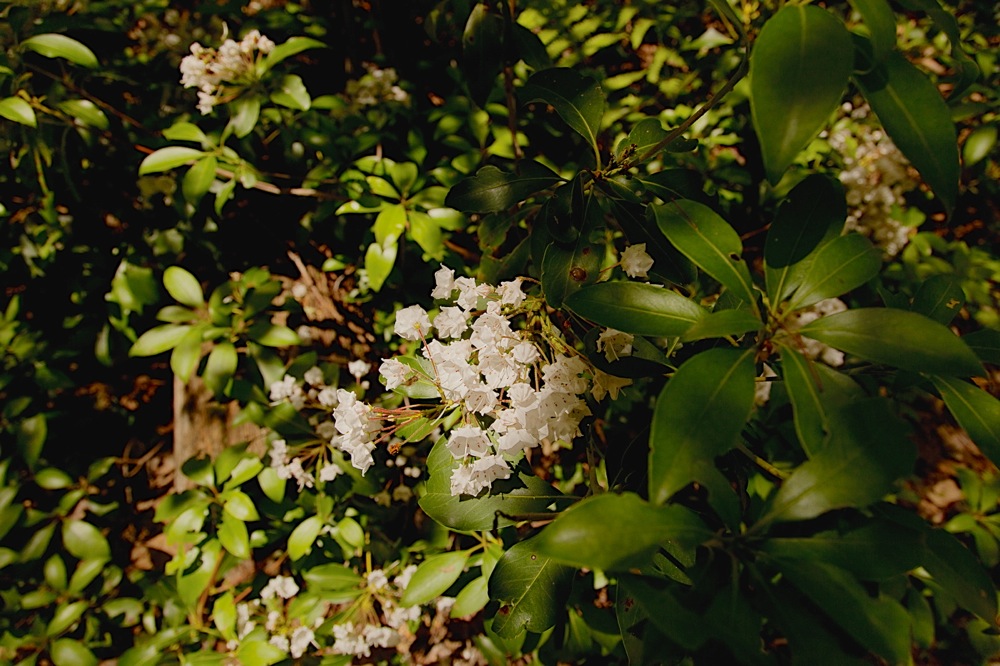 When we finally arrived, it was clear that we were in the perfect place. New Jersey doesn't have epic mountains, but the rolling hills among the horse farms looked like the perfect ratio of adventure to exercise. The neighborhood of West Milford by the park certainly earns the moniker of "Garden State."
A gentle road took us among countless blue butterflies to woods road where we turned off. Passing miles of in-bloom laurels while I unburdened myself (cough cough complained endlessly) to Jules was good therapy for me. Fortunately, she thought the hiking was cool enough to tolerate it.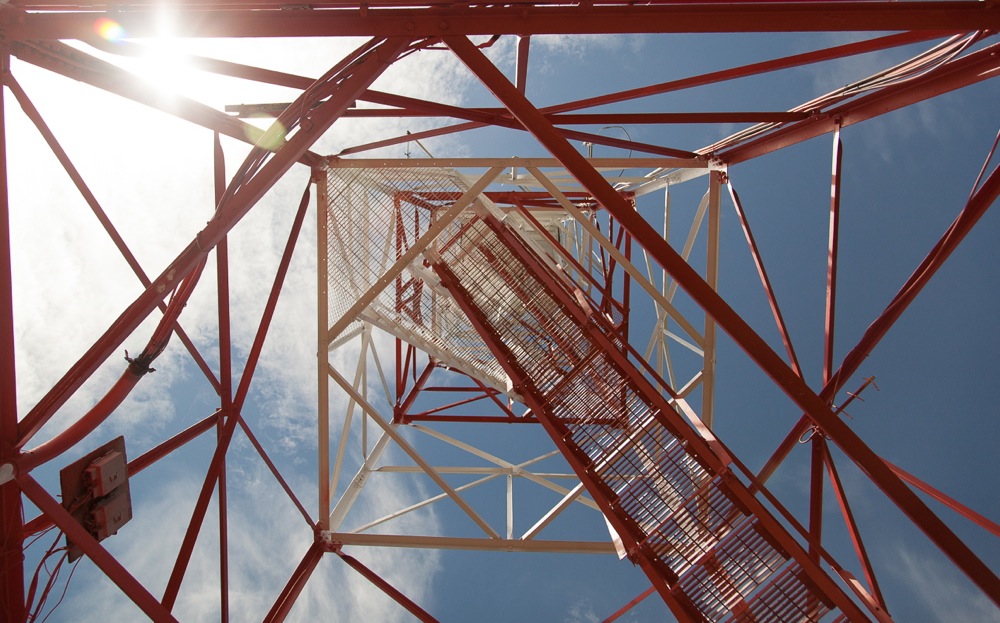 The ever present wildlife reassured me that all things are in this universe together. And nothing from the firetower would have reminded me that I was in the same locale as The Sopranos.
Our day passed pleasantly and we both couldn't believe that we had the entire park to ourselves. How could this hiking be so good and unshared? Researching further for this piece, it turns out that a permit is required for this section, from the city of Newark, to the tune of $12/year. If you live in the area and this sounds good, I would highly recommend picking one up.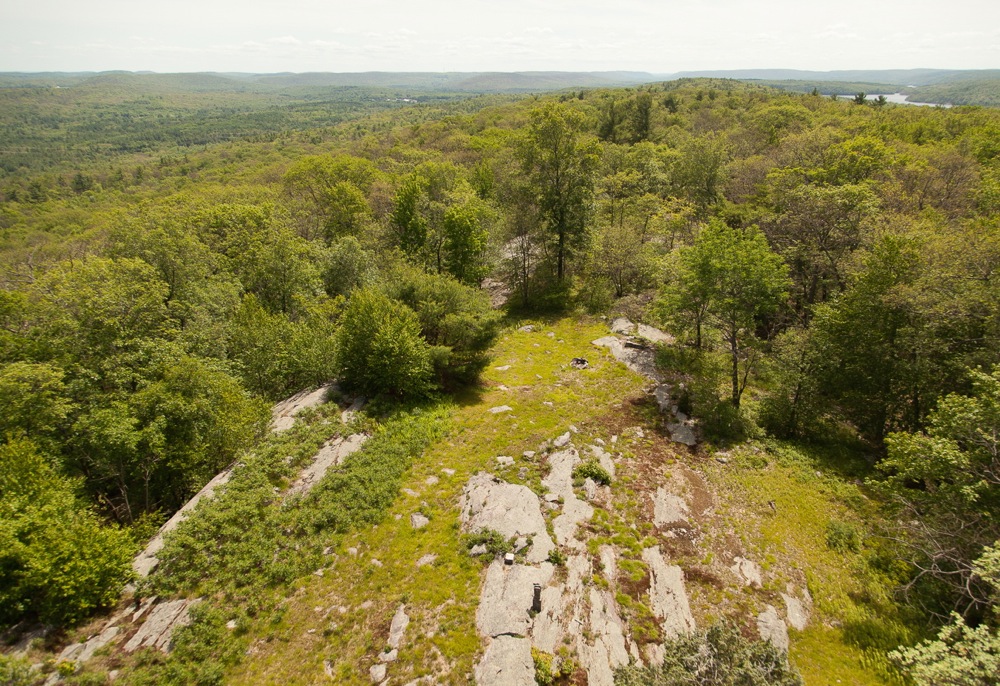 It's nice when the hiking is free, but at that rate it's still a lot cheaper than therapy.
"Climb the mountains and get their good tidings. Nature's peace will flow into you as sunshine flows into trees. The winds will blow their own freshness into you, and the storms their energy, while cares will drop away from you like the leaves of Autumn."
– John Muir