On Saturday, I had to drop off Junior at a school far from home, and was scheduled to come back and pick him up five hours later. It was a structured academic thing so there was no way to stick around the school, nothing to watch. It was either spend that time reading a book in my car, or find something to do in Sussex County, New Jersey.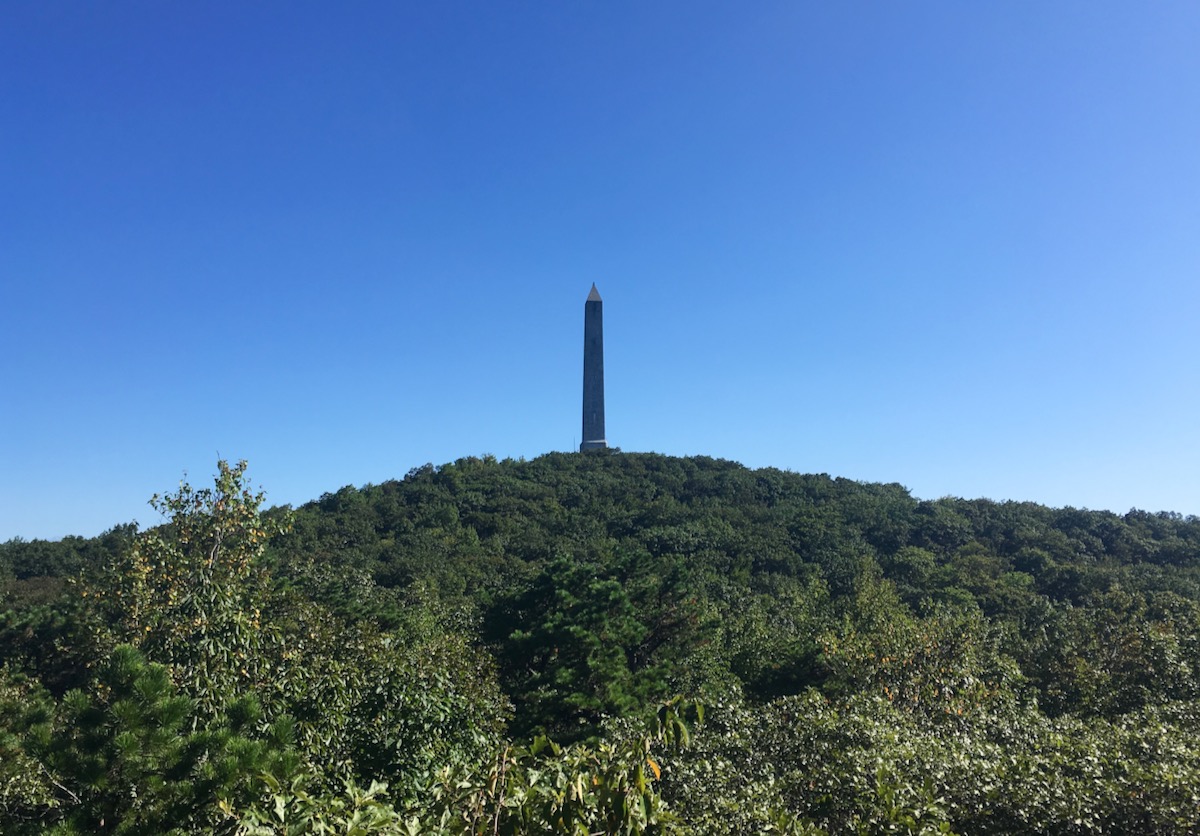 Some quick research revealed that the school was not far from the High Point State Park Monument. After failing to find my New Jersey Atlas/Gazetteer around the house I printed a trail map from the park's website instead. As the name implies, High Point State Park is the highest point in the Garden State. Don't be too impressed; it's 1800 feet above sea level at the summit.
The park is one of those eastern parks that host a portion of the Appalachian Trail. It seems everywhere I turn, I stumble across more of the AT. It's the trail to everywhere. Bonus: using the AT trailhead parking lot on the edge of the park would allow me to dodge the entrance fee.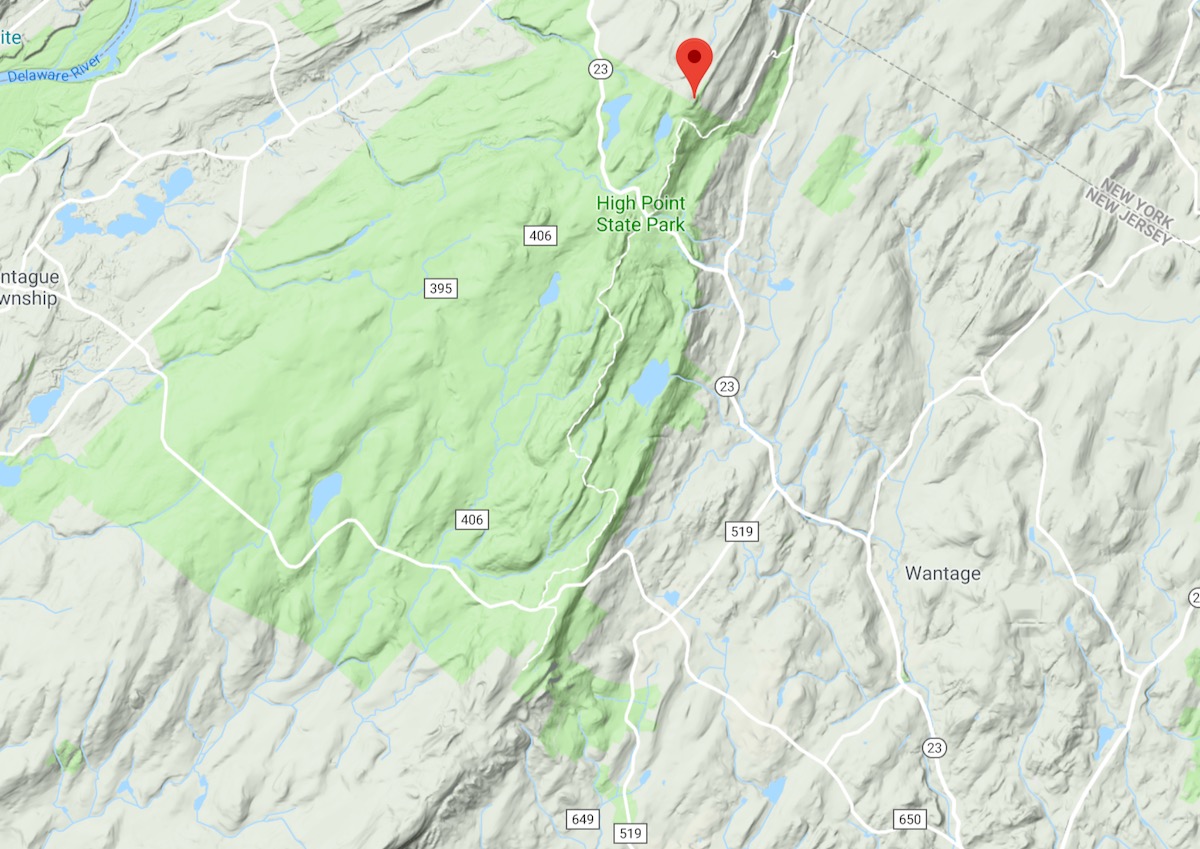 I got Junior where he needed to be, punched High Point State Park into my phone, and I was off. Twenty minutes later, I turned from Route 23 onto Route 519 and started looking for the AT parking. I found it, threw some water bottles and bug spray in a my pack and set out.
From 519, the trail climbs right away. It was a nice day for hiking, cooler then it's been lately, still I got a good sweat going. I'm either out of shape or I still haven't learned to pace myself, or maybe both. After a few switchbacks the trail leveled out. It was typical of maintained trails in this NY/NJ border area: hardwoods everywhere with a few conifers mixed in, rocky, with very few wet spots. Whoever maintains this section does a great job. There were a lot of white marks on trees to reassure you.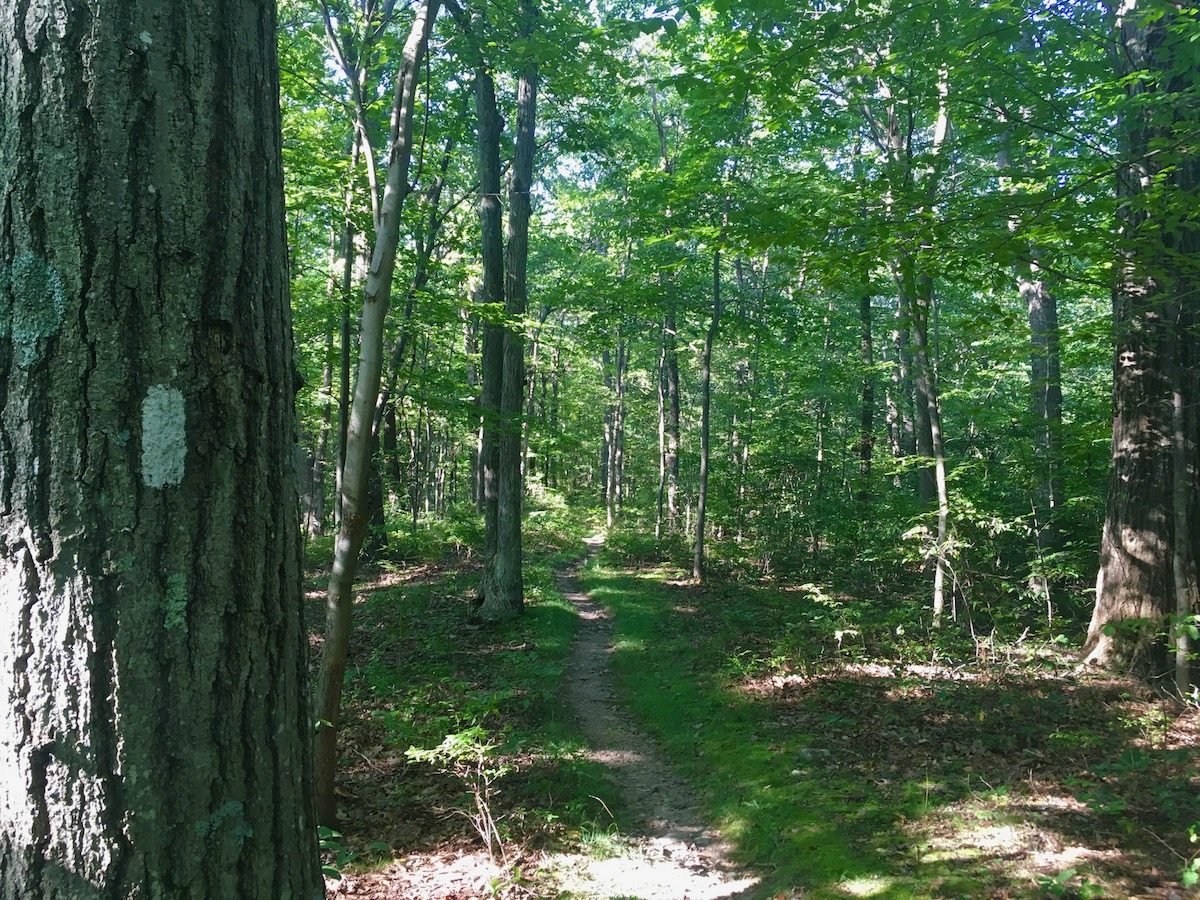 Also typical for the area, I spotted multiple old rock walls snaking their way through the woods, reminders that the entire eastern seaboard, had been deforested at one point in time. Seeing those rock walls in the forest gives me hope for the future.
When I finally came across a muddy section I slowed down to look for sign. Hoping for a bear track I came up empty with nothing but boots, deer and a dog.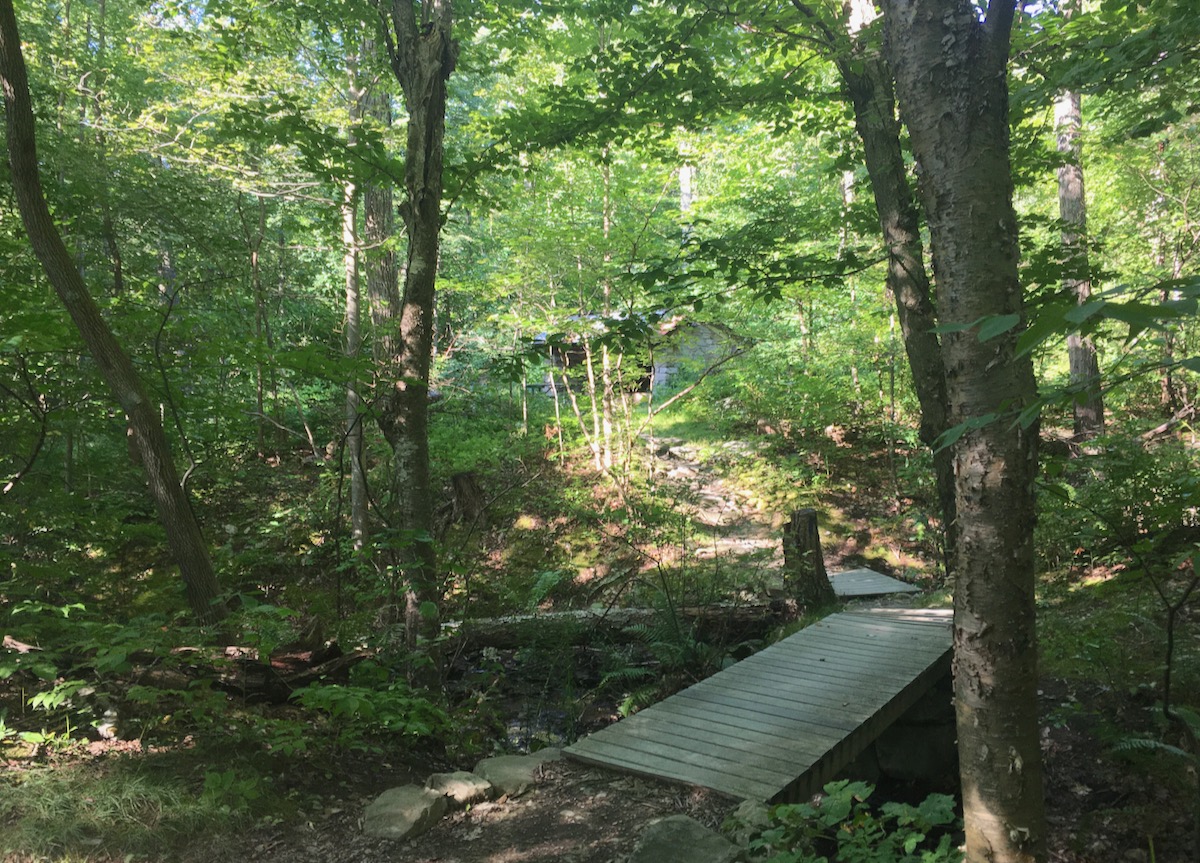 Along the way I bumped into few people, two or three with big packs and a couple day-hikers like me. I stopped to check out an overnight shelter and chatted with a through hiker eating his breakfast. After that I continued pushing on up the second steep section to the junction with the trail that would bring me the last little bit to the High Point Monument.
A few more twists and turns and there it was, the pinnacle of New Jersey. There is a veterans memorial — an obelisk — that is about 200 feet tall. If it were open, I could have gone inside and climbed to the top but I was early and the doors were still locked. I didn't see anyone in the ten minutes that I lingered. The only car in the lot was a Ford Ranger that belonged to the state of New Jersey.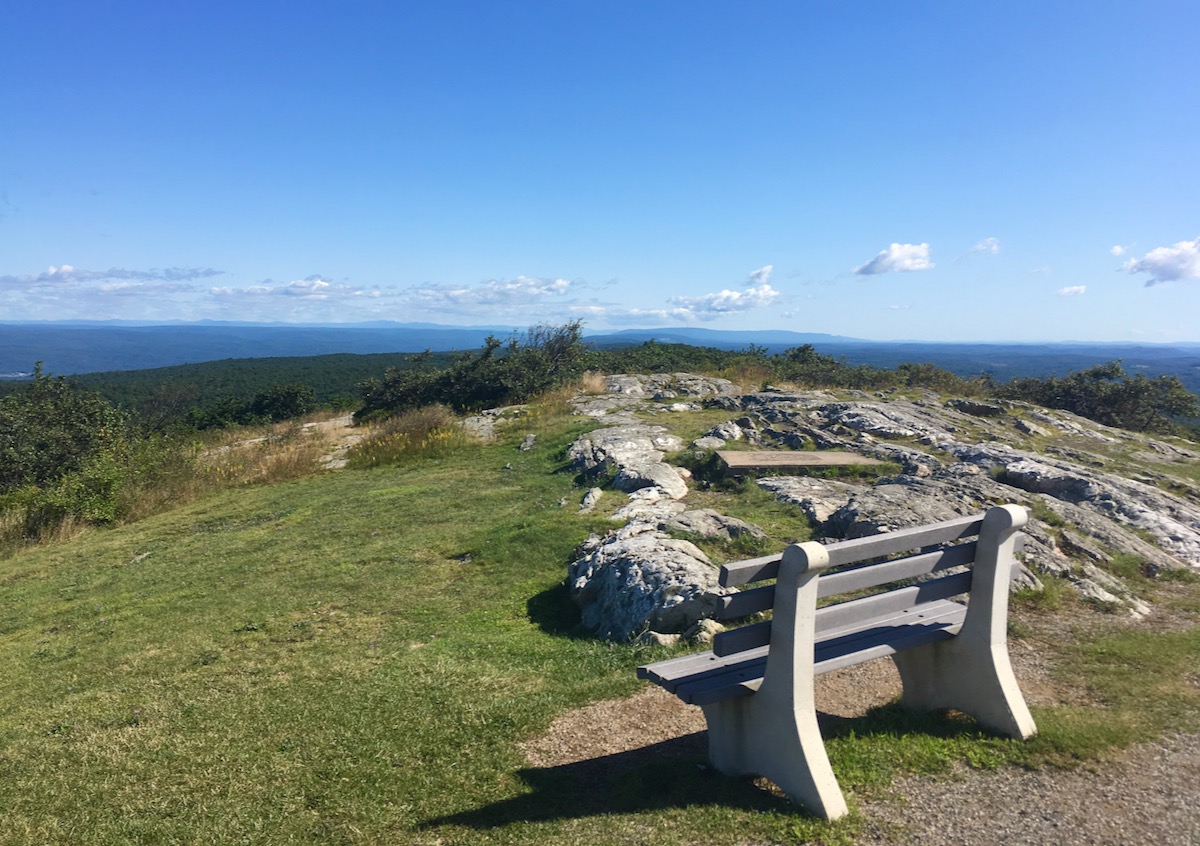 The view was great. On one side I could see Mountain Creek, New Jersey's greatest ski resort. To the west I could see bits of the Delaware River and some of the cliffs nearby. I'm sure some of the green to the north was New York.
I headed down and was back at my car three hours after I started. I made it to the school where my son was doing his thing with enough time read to a book after all. I'm pretty sure the vert of my hike was eight hundred feet or less. Not much mileage, just a walk in the woods.