Excerpts from Herb's SnoCountry Forecast:
NORTHEAST/EASTERN CANADA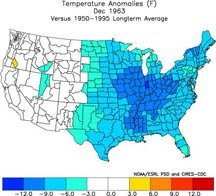 The storm that is departing today has deposited some valuable backlash snow from the Adirondacks eastward to the mountains of Maine. For the first time this season, it looks as though the snow will be able to hang in there through a brief warmup that will precede next week's storm. That storm will produce some rain on the front end all the way up into Quebec, but there will be another substantial backlash swath of snow, which will reach more resorts than this weekend's version.
Longer term, the prospects are excellent, both in terms of snowmaking temps, lake effect snow, and the threat of coastal storms that could boost early season base depths in a big way.