There were some who considered this small, family run ski area as competition to Gore and the Skibowl. Total vertical was about 400′ and it was served by a single Tbar: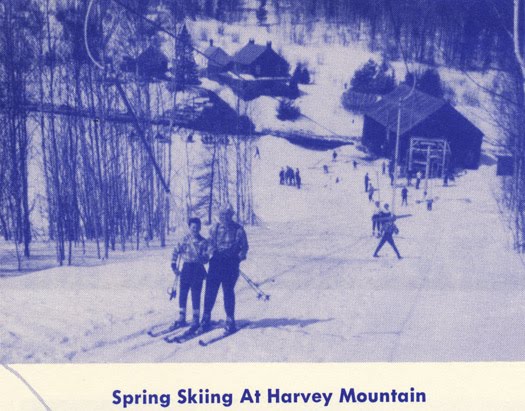 Harvey Mountain Ski Area was actually on South Mountain in North River – off Barton's Road, just downhill from the hairpin turn. I first noticed it maybe fifteen years ago. I was skiing and exploring the summit and cliffs of Harvey itself you could faintly see the old runs illuminated by the difference between the newer and the older growth.
I never knew what I was looking at until I connected with Jeremy Davis of NELSAP a few years ago. With Jeremy's permission I excerpted a piece on Harvey Mountain last fall. There's more at nelsap.org too.