Between my real job and being chained to the NY Ski Blog Weatherdesk, I haven't had much flexibility this year. I've had weekends with my girls in the Catskills, but haven't really scored any powder yet this season. That was about to change.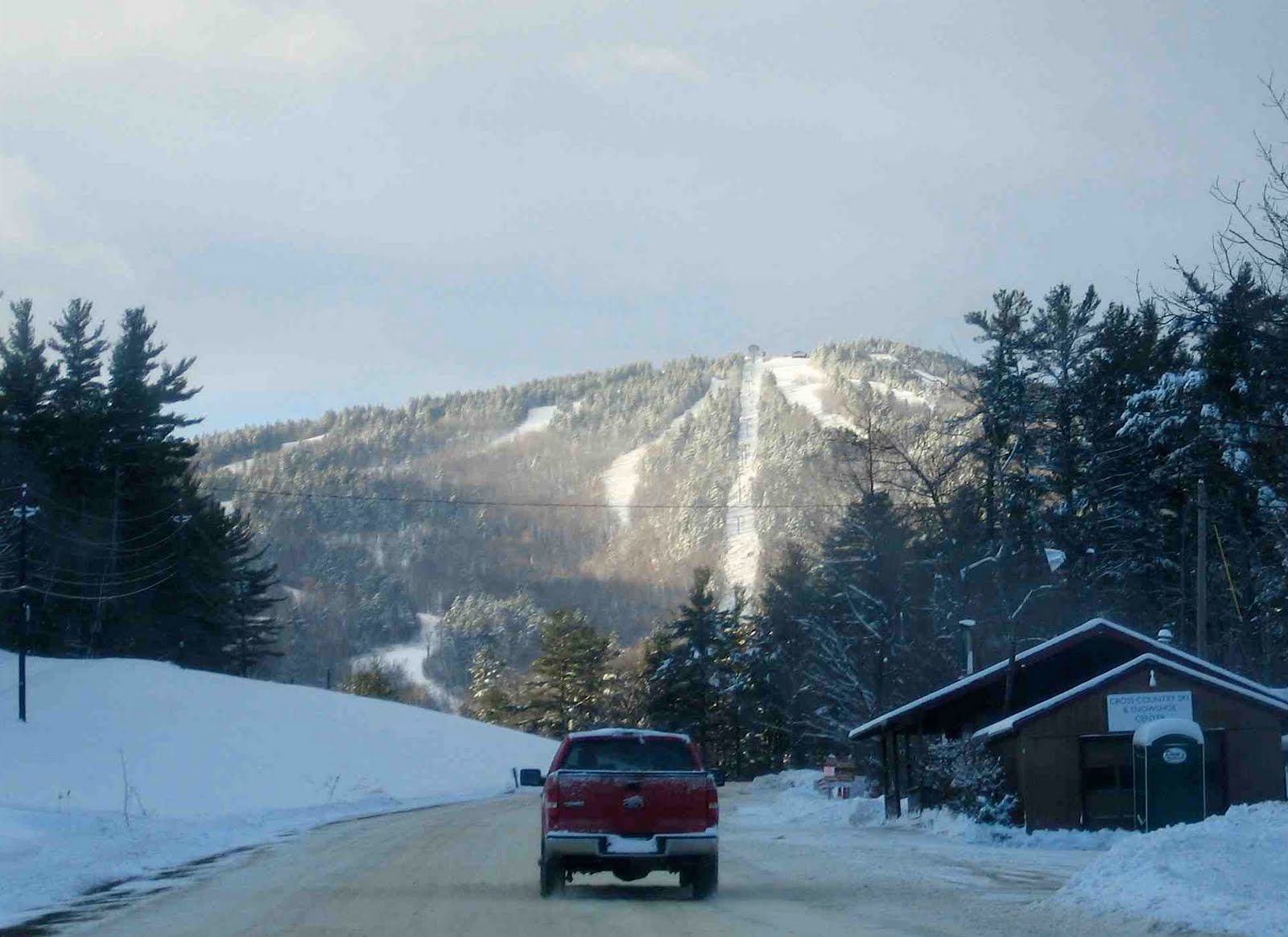 I'd been watching yesterday's storm since the end of last week, and at first, it looked like the brunt of it would hit Vermont. Yesterday, it shifted east and put northern New Hampshire in the bullseye. Last night, after 7 hours of white-knuckle driving through the storm, I pulled over for the night in Concord, NH.
My original plan was to hit Cannon. But in the early morning, I checked the web and Cannon hadn't gotten squat. Surfing around, I saw that Gunstock, a family mountain with a 1,400 vertical-foot drop, had picked up the better part of a foot.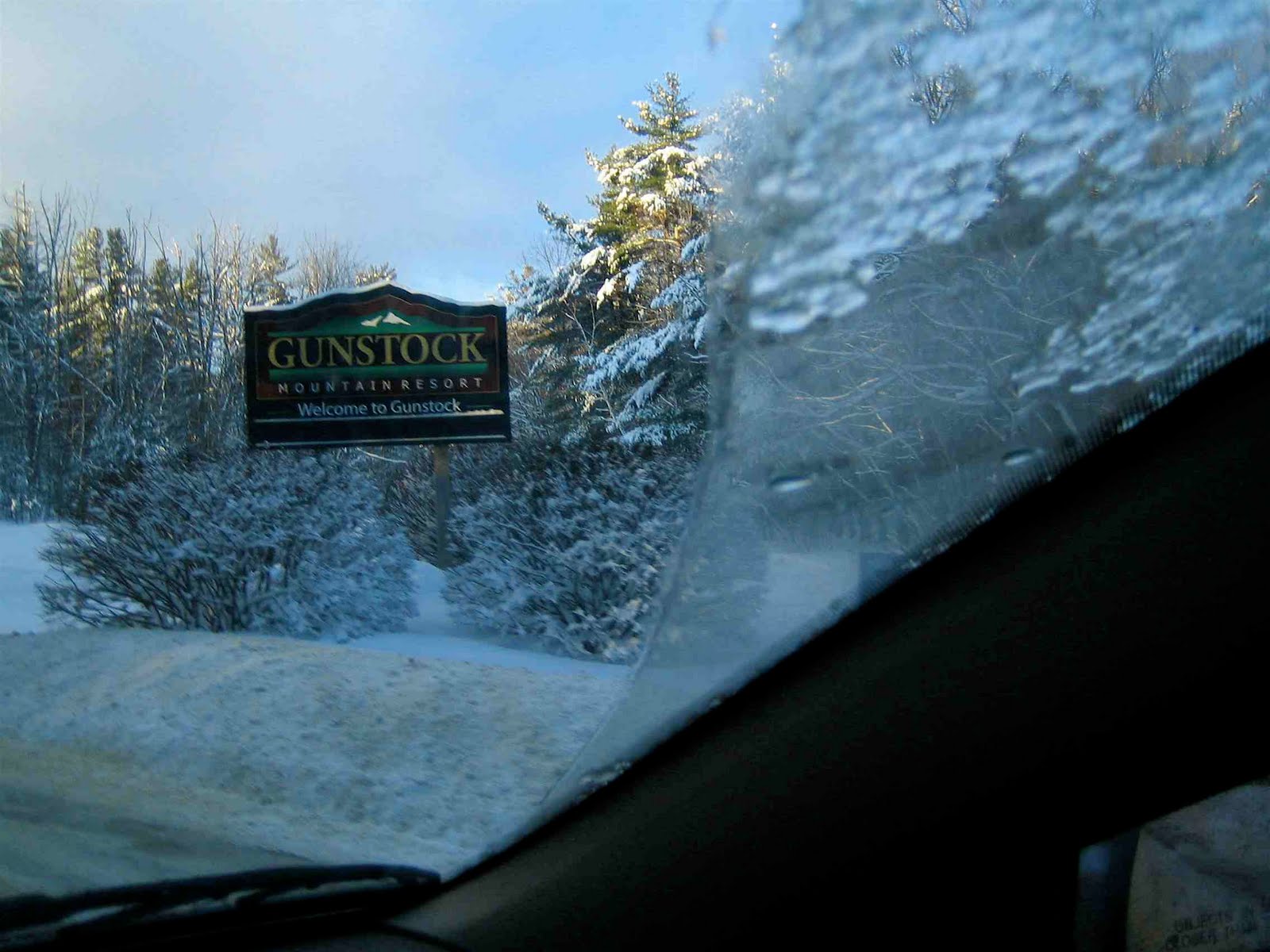 Gunstocks's trail report indicated that they were going to leave most of the black terrain ungroomed. But what I found was a resort groomed like Deer Valley. The few shots that were ungroomed were sweet, boot-deep fluff.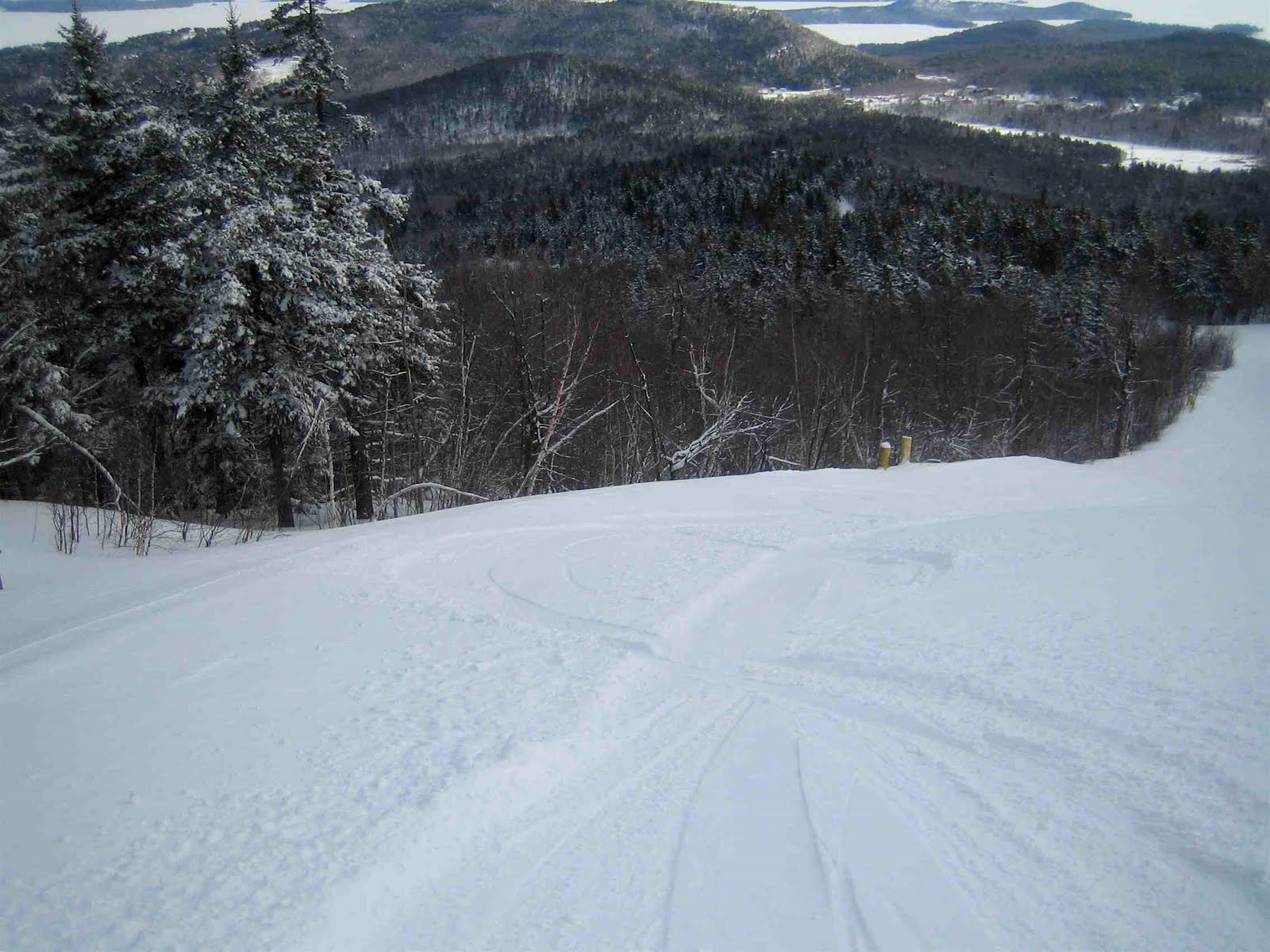 Around 9 am, they started dropping ropes on the tree runs. After I lapped the glades a few times, I put my signature across a few of those closed, natural snow trails. Recoil and Lower Glades were a blast.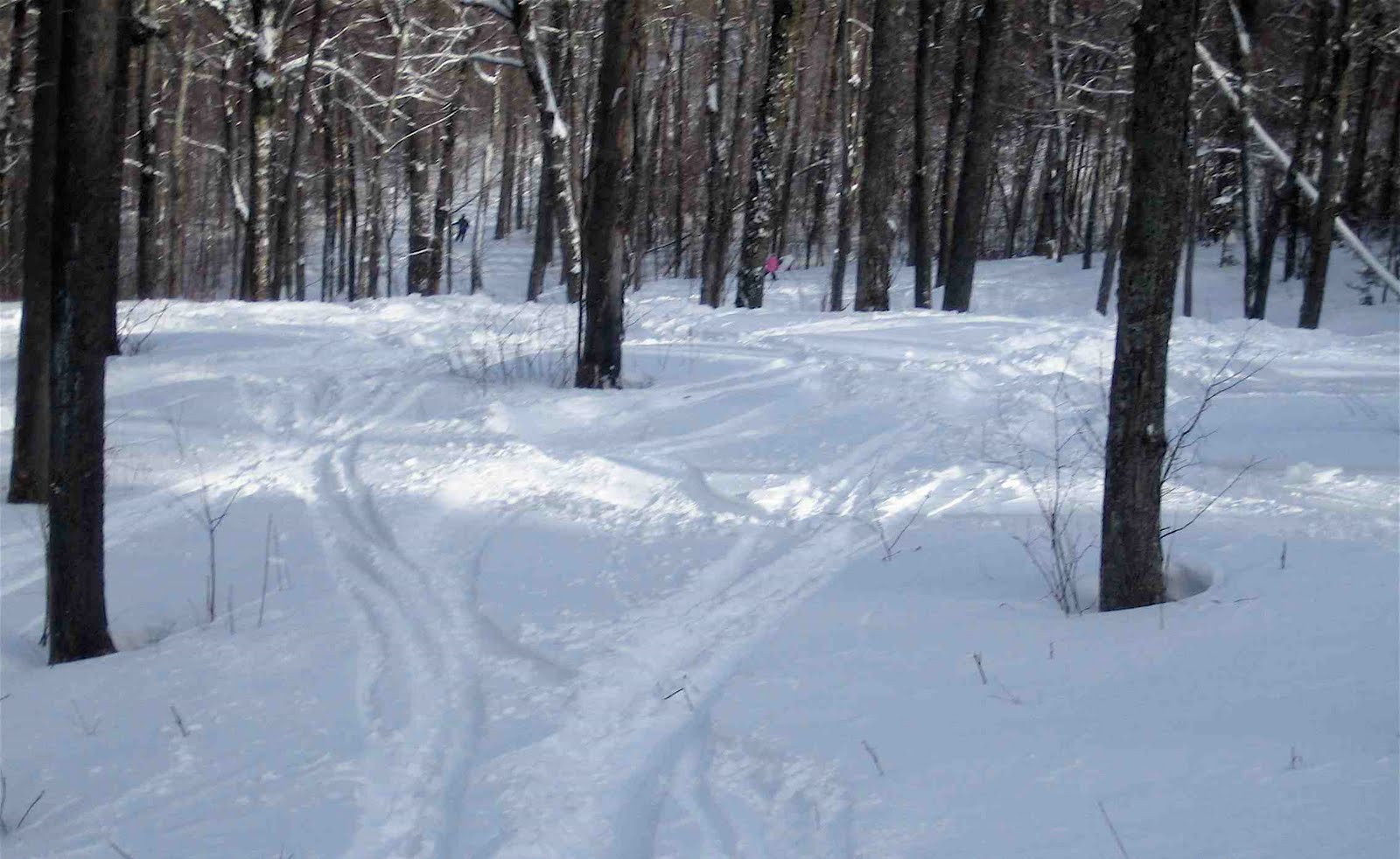 Harv and James know I'm not really comfy in the trees. But today was different. I'll definitely be looking for more tree skiing in the future. It felt good to be in the right place at the right time.