It snowed lightly all night. I couldn't figure out how it was snowing, as the stars were out, but it did. We got another two inches; Gore called it an inch.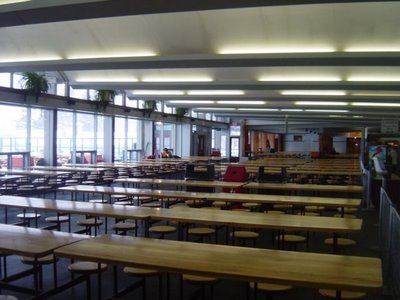 I've seen the parking lot empty at 7:45 and I've seen the lodge empty at 7:50. But I've never seen the Gondi…with the light green and no one in line. It took me 5 mins to get ready…I was the first one on, all by myself. Completely alone for two runs at the bottom.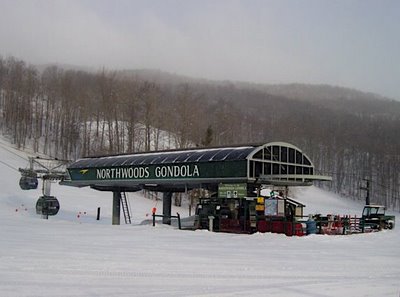 Everything was groomed out and again the wind was loading up the sides of the lower mountain trails with anywhere from 2 – 6″ of windblown snow. Aside from the occasional trek from one side of a trail to the other….conditions were carvy.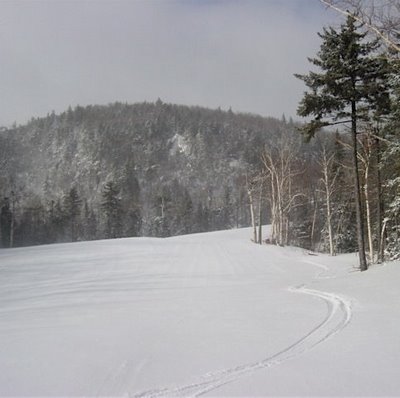 Across the entire summit, bump troughs were loaded with dense but skiable snow. I stayed in the trees as much as possible. On the Monday after President's Week, you'd expect less skier traffic. But this was insane. I was first in Straightbrook, Double Barrel, Chatiemac, Dark Side and KHS. If anyone is wondering where all the snow from the Hullabaloo Headwall went…I found it in the Dark Side where it had blown in thigh deep.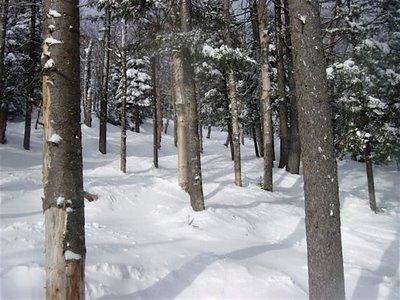 When the sun was out it was a pleasure. When the light went flat…the sledding was tougher. Groomers at the summit were like those on the lower mountain…with a nice layer on top.
On my last run….I hit Twister and hugged the rolled-up racing fencing along the side. There was untracked left from Thursday and it was the best groomer run of the day.
Extremely grateful to be back on skis. Even if just for a few days.