Today was a beautiful day. If you don't care about surface conditions. The National Weather Service was calling for early morning wind chills of 30 below zero. From experience those numbers don't account for the windiest spots on chairlifts.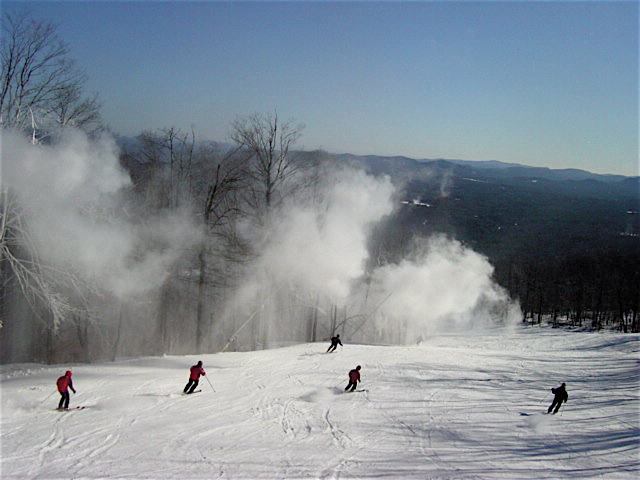 We slept in. I skied solo. Surfaces were boilerplate. Lifts were closed. Parking lot, Lodges and Gondola were crowded and trails were deserted.
Still, I really wanted to try out my new fatter skis; not the best day for fatter skis for sure. When first trying out new gear, I'm always convinced it will never be as good as my old gear. I hit the firm bumps on Lies on my first run. It wasn't easy.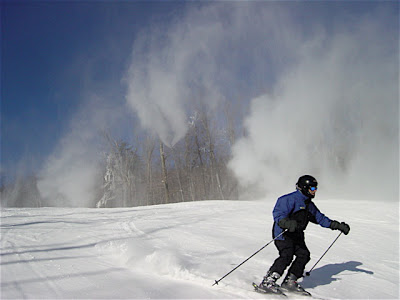 Eventually I made it down to the bottom. They were blowing big time on Twister and it was excellent. I decided I like my new skis. I lapped run after run on Twister from the Gondi and called it a day at 1:30. One piece of Gore Mountain trivia: the Atomic RT-86s (127-86-113) are the largest skis that will fit into the old ski carriers in the Gondola. That is all.