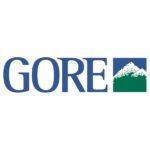 We got a quick update from Mike Pratt, Gore's General Manager on news and improvements taking place at the mountain during the 2013 offseason.
The Adirondack Express: "All maintenance has been performed and the lift is ready to go for this season. But I know you are asking me a bigger question. Our goal is to replace this lift with new quad. It's our top priority for capital improvement and will happen as soon as we can secure funding."
Other Lift News: "We've added another conveyor lift that was bought last fall. We're installing it on Bear Cub. The new lift will unload next to the loading station of existing conveyor."
Terrain Expansion: "We're finishing work on a new trail that will improve access to the North Side from Burnt Ridge. When you come off the quad, instead of turning left to Echo, you'll ski straight. The trails drops fast, goes into a left, then right turn, and heads across to the Tahawus Trail. We can make snow on it and will groom as needed.
I'm sure many know about the new Boreas glade on Burnt Ridge. We've also added a new glade at the Ski Bowl that lies in between Oak Ridge and Moxham."
Snowmaking: "We're adding TechnoAlpin and SMI fan guns to be used all around the mountain. We've also permanently installed two new fans on towers: one in the Saddle area above Twister's entrance. The second is on Cloud."
Amenities: "We've added parking on the North side of the Hudson Chair. We've remodeled the kids registration  and lunch room. Skiers will find a Coffee and Beer Bar at the north end of lodge. And we're putting final touches on the Tannery Deck."
The Rumored Zipline: "A zipline would be great. We have explored preliminary alignments, but do not have the environmental permit to construct one. Our next permitting process could address this. That's really all I can say about this right now."