These days, it's pretty rare to find a person who, through sheer force of personality, becomes the unofficial face of a business by embodying certain key attributes.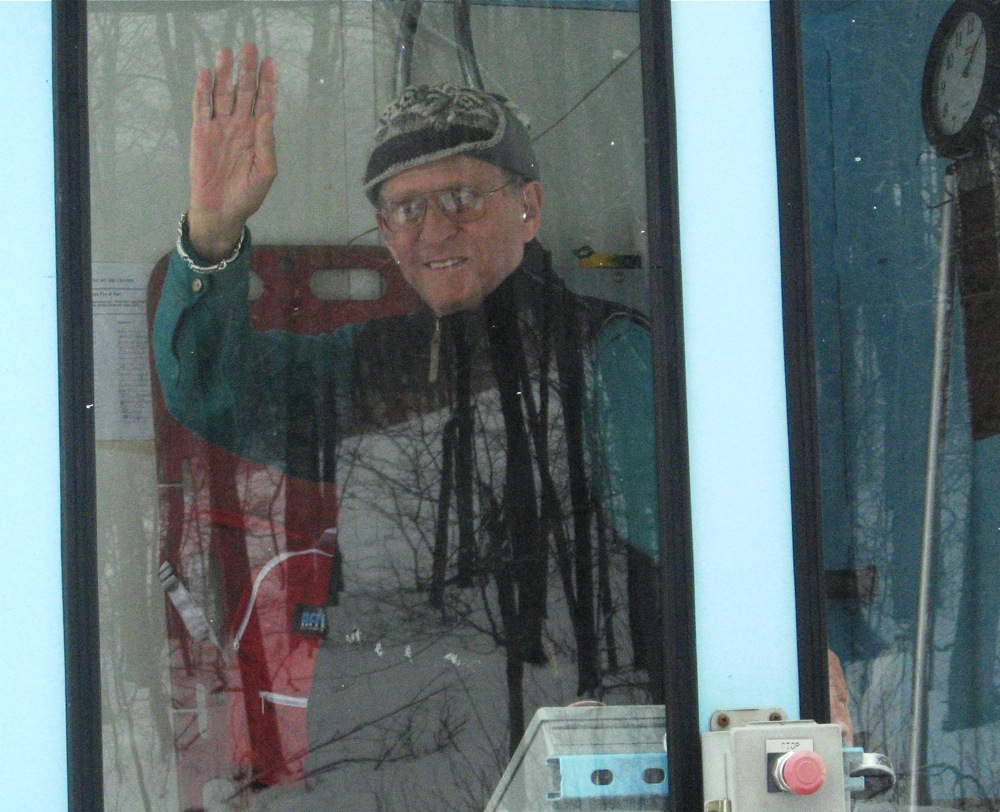 For years, Belleayre Mountain in the Catskills had one of these unique people — someone who radiated the ski area's atmosphere of friendliness, fun, and lack of pretention. Here's what I wrote about him in a 2008 article:
Despite Belleayre not having the biggest, deepest, steepest, longest, or most expensive anything, there are a handful of reasons why so many New Yorkers are passionate about this mountain. One of them is the lift attendant at the Tomahawk Lift mid-station. Instead of a bored post-teen with tattoos, lip piercings, and bad skin, you'll find a cheerful older gent who clearly seems to enjoy his job.
If you've ever skied at Belleayre, I'm sure you've seen him — he's been there for years. I couldn't even tell you his name; all I know is that while air-conducting to classical or opera music that blasts from his hut, he waves and smiles at people on every single chair that goes by the entire day. Whether it's sunny or cloudy, dumping snow or pouring rain, ten below zero or in the low 50s, he's always having a great time and his enthusiasm is contagious. Even hard-bitten New Yorkers have been known to smile back at him.
While his musical choices leaned toward the classical end of the spectrum, he sometimes mixed things up with a smattering of big band, Broadway show tunes, and 50s jazz. One time, I saw him clapping along to a Janis Joplin song. I even have one unconfirmed report of him air-conducting the string section of Electric Light Orchestra's 70s cheese classic "Turn to Stone."
This past season, he wasn't at his usual post, and everyone was wondering where he'd gone. Every time people took the Tomahawk Lift and didn't see him at mid-station, it was very deflating. Yesterday came the news that this remarkable guy, named Jerry Siegel, had passed away. Only in his absence did we realize how important he was to the overall gestalt of the mountain. He made people happy.
If Belleayre ever manages to get some capital funding for new terrain, I hope that they have the common sense to name a trail after him, or at the very least create a memorial lift shack.
Cheers Jerry, and thanks for the memories.