My seasonal ski resume always seems to have a hole in it until I can check off a box next to each Catskill resort, and I finally made it around the horn with a trip to Belleayre this past weekend.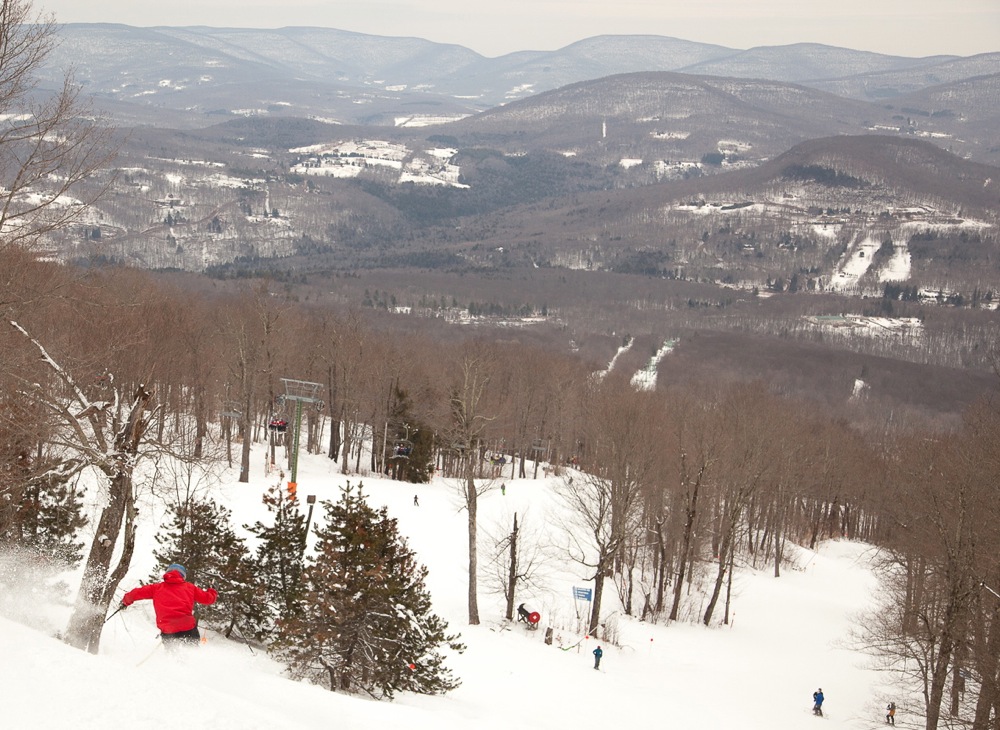 I wasn't sure what to expect, as we haven't been hit by a storm in weeks. The outlook seemed good based on the snow report showing 90 percent of the mountain open.
I wondered, with the transition to the new ORDA team, could I expect an Olympic performance from a humble Catskills ski hill?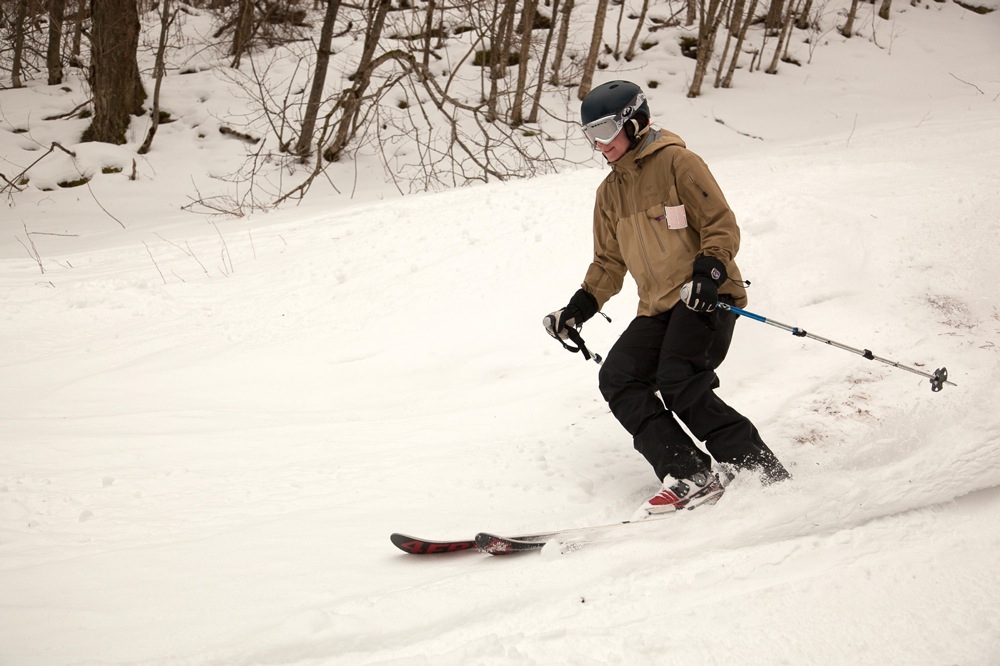 Belleayre, like Plattekill, often gets the benefit of lake effect. This bonus snow can go unreported if it's an inch or less. I've always felt those micro-snows, plus the extra few inches when real storms come through, add up. The Western Catskills can push 200 inches by the end of the season, as locals know, from brushing off their cars each morning.
Scouting all-natural areas I found a pretty solid base, but the proof of quality was in the pudding's manmade surface. There had to have been some natural mixed in as surfaces were sweet.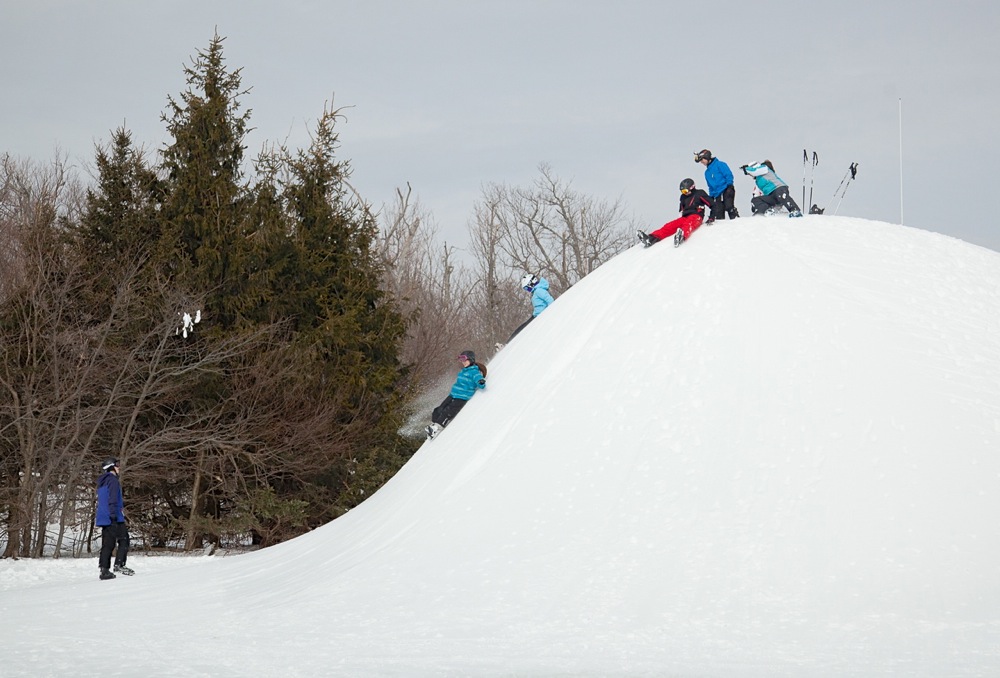 The day was characterized by edgeable snow and a full house with buses and cars filling up the parking lots.
We spent the morning cranking out wide arcs on Peekamoose and Seneca, kicking up plumes on each turn. Not content with a single trail or technique, we decided to check out some moguls. Tongora and Onteora were both serving up some Vdub sized options, but more important than size was the fact that they were edgeable.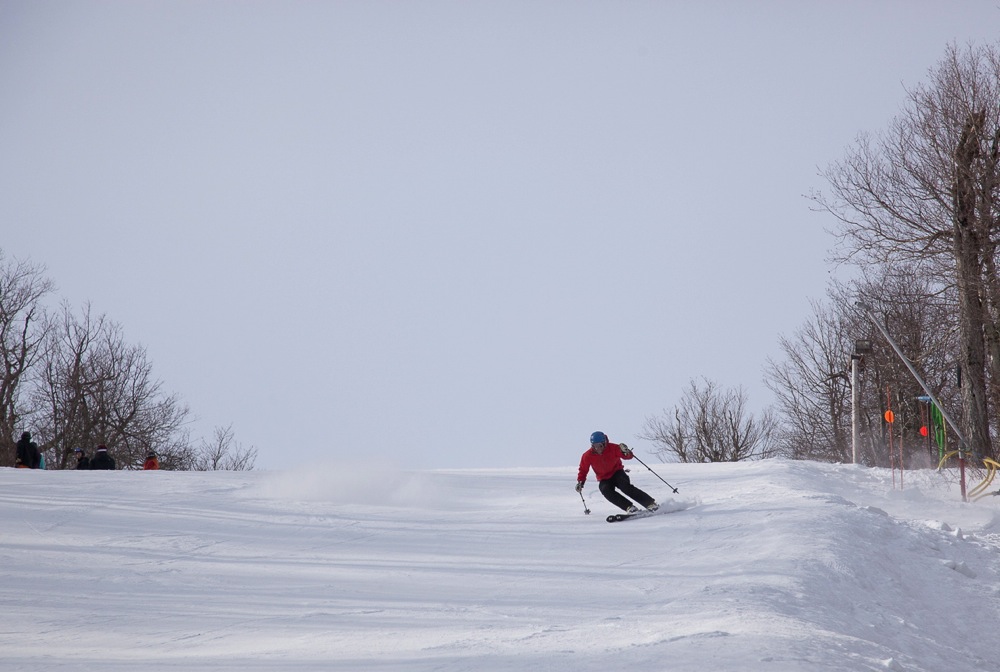 Keeping with the Olympic theme, there was coaching and racing going on just about everywhere I looked. In the park, a coach took notes about the tricks his freestylers threw off the berm, there were two slalom set-ups on Yahoo, and a very official looking race on Dot Nebel. Watching talented racers is a thrill, but it can be a mixed blessing when your favorite trail is occupied all day.
We stuck around on Tomahawk skiing the normally overlooked terrain on that side. Because of a hiccup with the Superchief, even normally deserted spots were getting some traffic.
I have never been a big fan of the hand-held scanners that lifties use to check passes, but Belleayre was able to redeem the devices by directing traffic better than the ATC at JFK.  They managed the crowd and held cheaters and cutters accountable. If this came from ORDA, I wish they'd open a school for a line management. Lines never got too bad and you could always tell that your turn was coming up.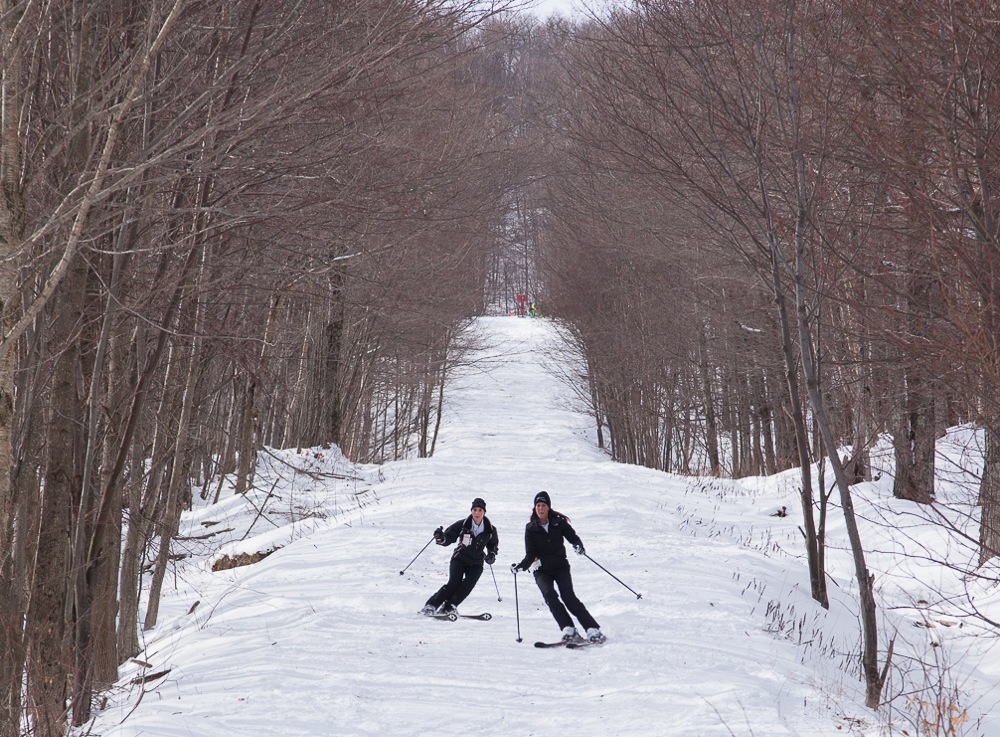 The final plum may have been poaching the old poma line. There were quite a few skiers hitting it, and the snow was nice cut pow. The day couldn't have been any better, as I scored a Ski3 trifecta: wicked fast groomers, big soft moguls, and even a little bit of pow.
Well done, Belleayre.