When Belleayre joined the Olympic Regional Development Authority several months ago, some ORDA stakeholders wondered aloud about the logic of adding a third ski area to the agency's mission.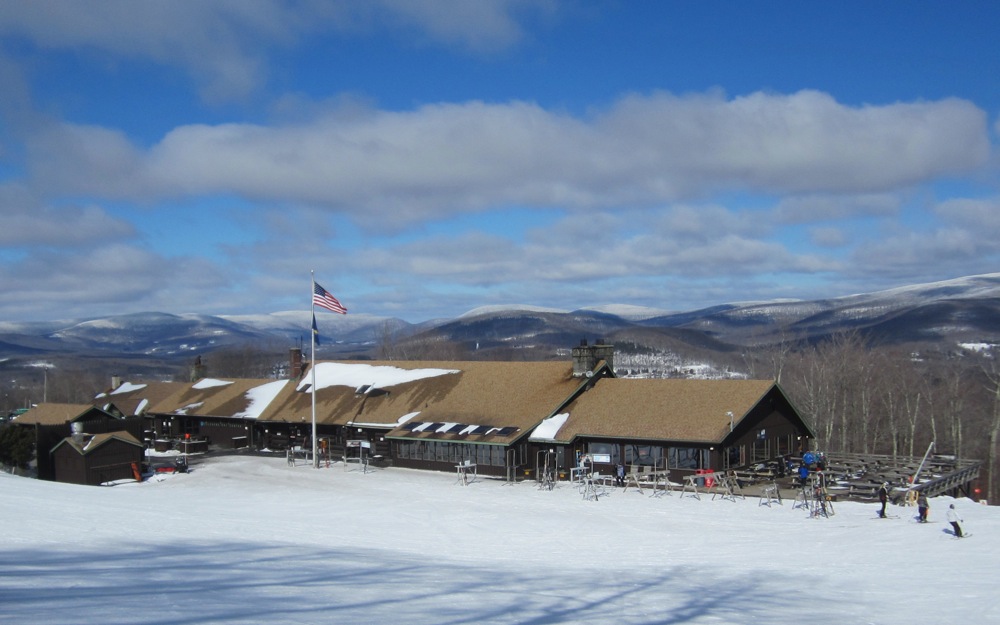 Many of the thoughts were variations of: "Whiteface is known for the biggest lift-served vertical drop east of the Rockies and some of the most challenging in-bounds terrain in the Northeast, including The Slides. Gore is beloved for its extensive glades and cruising trails. What does Belleayre bring to the state-owned mix that those ski areas don't already provide?"
An obvious answer is its proximity to the densely populated Tri-State Region: a huge, at best partially tapped market for Belleayre and the three privately-owned Catskills ski areas. Another is the potential for terrain expansion.
For a variety of reasons, plans to revive long-shuttered Highmount on the property's west perimeter and/or develop the beautiful Cathedral Brook area on its east flank have languished for years. Belleayre skiers haven't given up on this tantalizing possibility; however, it's anyone's guess if or when they'll get a green light.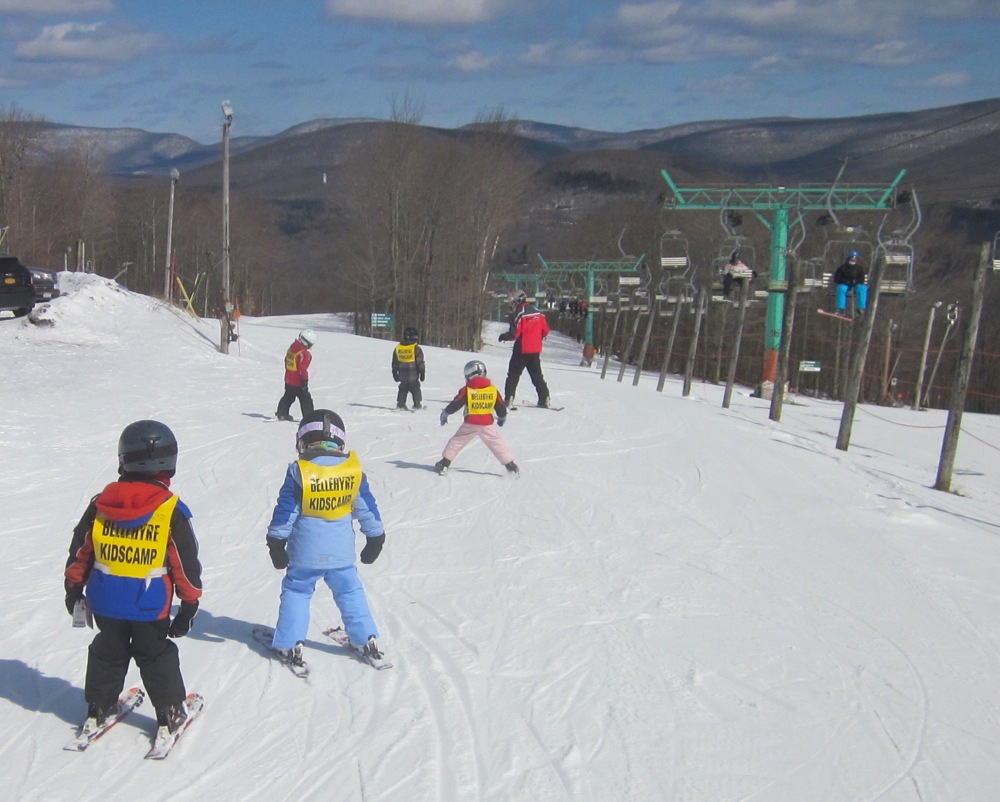 But if we're addressing the ski area as it currently stands, one could argue that Belleayre's chief strength, particularly as it relates to its family-centric clientele, is an abundance of novice and intermediate trails that allow instructors to gradually introduce steeper terrain without a big jump in difficulty.
I finally got to experience the "teaching terrain" aspect of Belleayre last Sunday when my wife and I cruised the deserted lower mountain with our seven-year-old son. We both immediately noticed that in comparison to the beginner areas found at many ski hills, Belleayre's green trails felt nice and long, with just the right amount of consistent pitch for him to develop confidence.
In addition, with the novice terrain more or less separate from the rest of the hill, he didn't have to worry about a collision with an advanced skier doing high-speed GS turns. Moreover, by taking the Super Chief detachable quad to the summit, following the Roaring Brook trail (labeled a blue, but doable for most lower-level skiers) to mid-mountain and then veering skier's left toward the green trails, he was able to experience Belleayre's full 1,404 vertical feet, which gave all of us a sense of accomplishment.
By mid-afternoon, I headed uphill to speak with Snowsports Director Don Boyce about the teaching terrain on the upper mountain. On the Tomahawk lift, we talked about Belleayre's first season under ORDA's direction and how operating the mountain in a manner more similar to that of a privately-owned ski area had already paid dividends, including the ski school having its best year ever by a substantial margin.
At the summit, we moved onto more pressing issues: specifically, my technique. Before we were halfway down the first run, Don had pinpointed a few improvement areas including some inefficient pole-planting movements that caused upper-body instability, along with a bit of A-framing in my legs. He had me do a few exercises that helped reverse these long-held habits. In addition to his verbal recommendations, I found that just watching (and trying to imitate) a spectacularly smooth skier like Don was very helpful.
We finished off the hour with a visit to some scratchy bumps on Lower Wanatuska, which he went through with the same nonchalance that I would walking the sidewalks of Manhattan. We'll save those for my next lesson.