Not everyone wants to rule the world, but people sure do like to travel. I've often lamented the lack of places I've seen, but perhaps more important to me now is the way I experience them.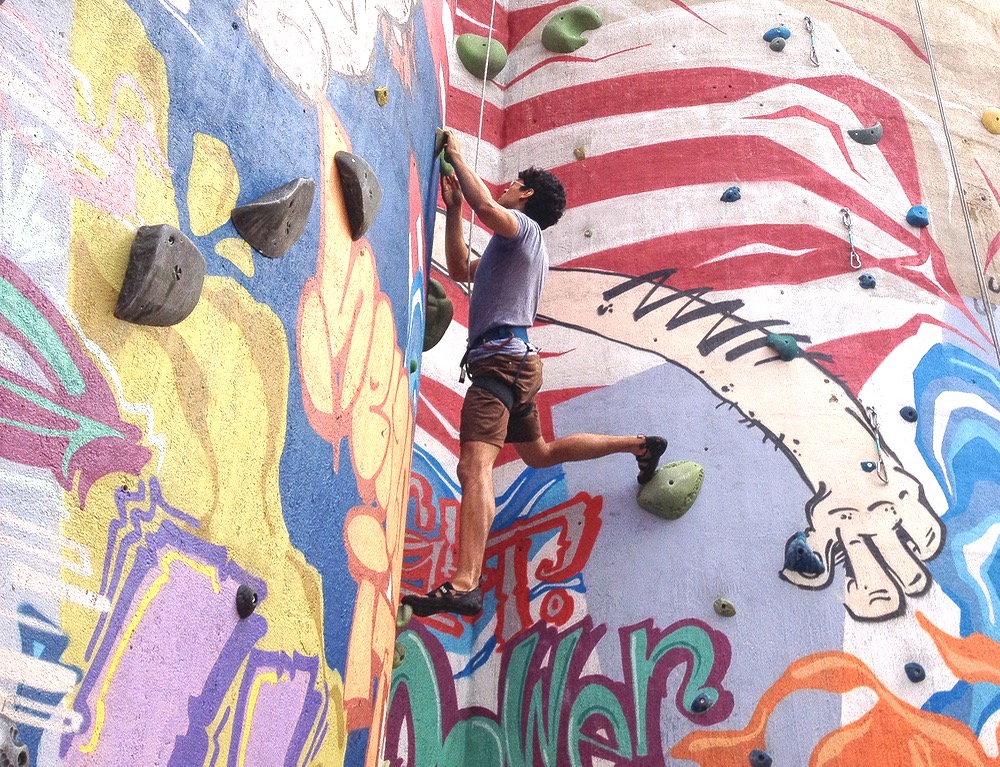 To really understand a place, you probably have to live there. A walking tour with celebratory beers after is fine, but I want more.
One way I've found to gain a deeper understanding of new places is to bring my climbing shoes. Even if time won't allow a visit to the local crag, rolling solo into the gym can illuminate the culture. With this is mind, I knew that on my recent visit to Montreal, that I'd end up in their premiere gym, Allez Up, at least once.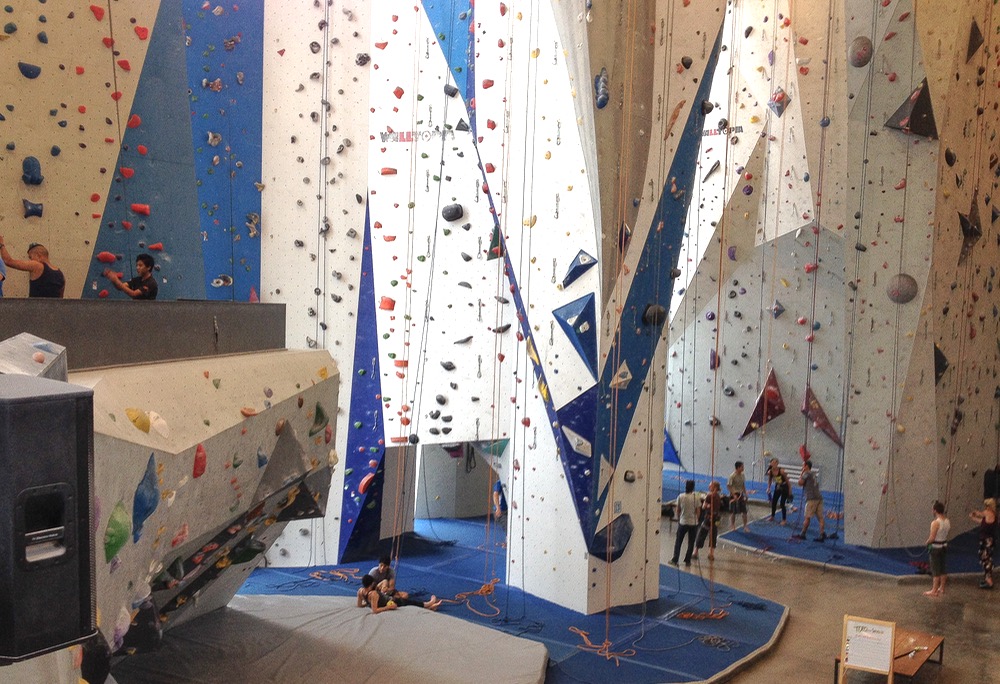 When the stars aligned, I swiped a credit card for $12 and 3 days of unlimited Bixi and pedaled to the Pointe St-Charles neighborhood where the gym is based.  Bixi works far better than the bikeshare in NYC and has much greater coverage.
I'd been to Allez Up once before, prior to becoming fully engaged in climbing, and left monumentally impressed. The bright modern space was unlike the old-style gyms I'd visited, with their ubiquitous dull-red fake rock and bad lighting more reminiscent of old sci-fi sets like those from Lost In Space.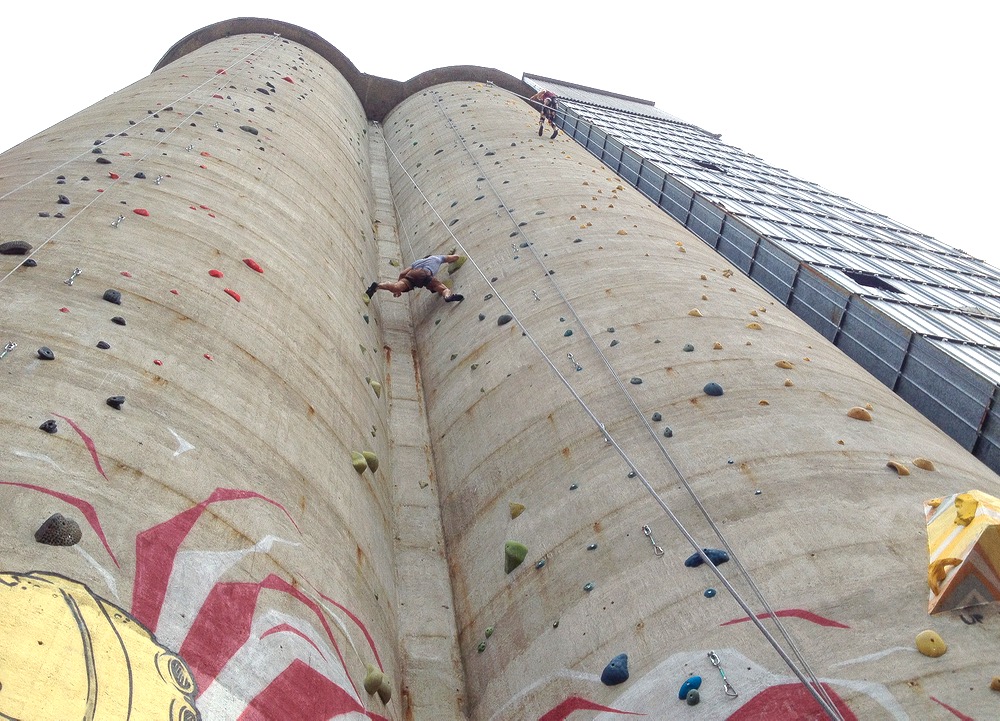 If Allez Up was a sci-fi tale, it'd compare better to Gravity; the gym's geometric designs and brightly colored routes give the impression of a Kandinsky, the kind of order that the universe could only hope to acquire through the gift of an artist.
As far as local culture, it was quite Quebec: at times I thought I was losing something as an English-only speaker. The staff was both polite and charming as the Quebecois generally are, but it was difficult to find a partner. Trust seemed to be in short supply for this gringo, as if I found my harness on the street outside.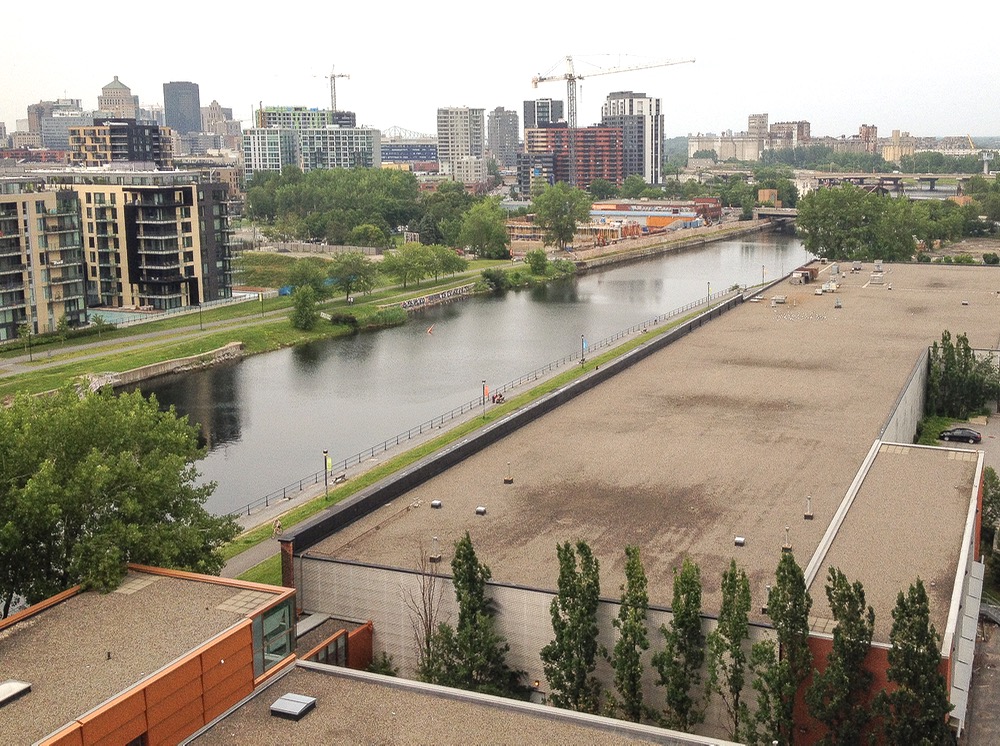 Eventually, I made a friend who agreed to be my victim for a belay test — I assured Nick that I wouldn't drop him, and I plunked down another $15 to sport climb, something I've never seen done in the US.
Francois would come by with a rope in about 20 minutes, so I had a little time to explore. One unique feature of Allez Up is the training room, couches and art are hung in a tasteful way in front of a huge stage of assorted holds. A climber could devise infinite practice routes, or just enjoy the space to type on a laptop. One climber took a nap on a crash pad couch, the set-up was phenomenal.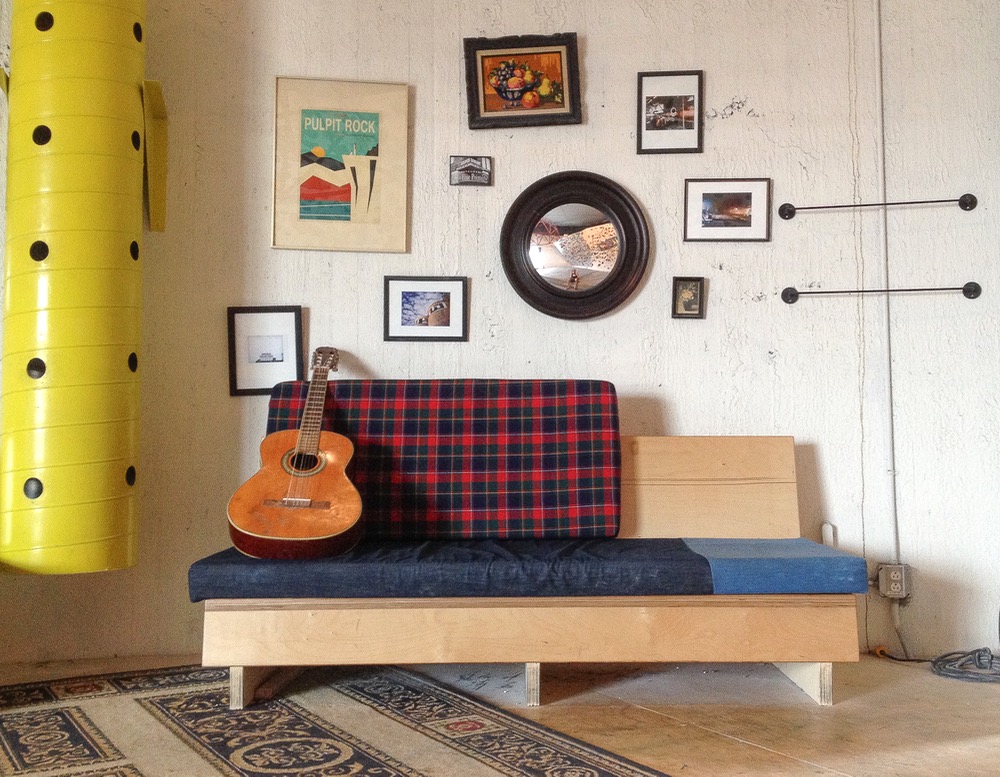 But, before long it was time to test. I climbed a stiff 5.8+ as Nick and Francois watched for back and zed-clips before I proceeded to belay. Zed is of course, is français for the letter "Z".
When it came to time belay, Francois earned the cost of the test by offering suggestions to improve my technique, while reinforcing the good habits I had. As in skiing, breaking bad habits isn't easy, but I could see the value in his advice particularly in locking my brake hand against the ATC when giving slack.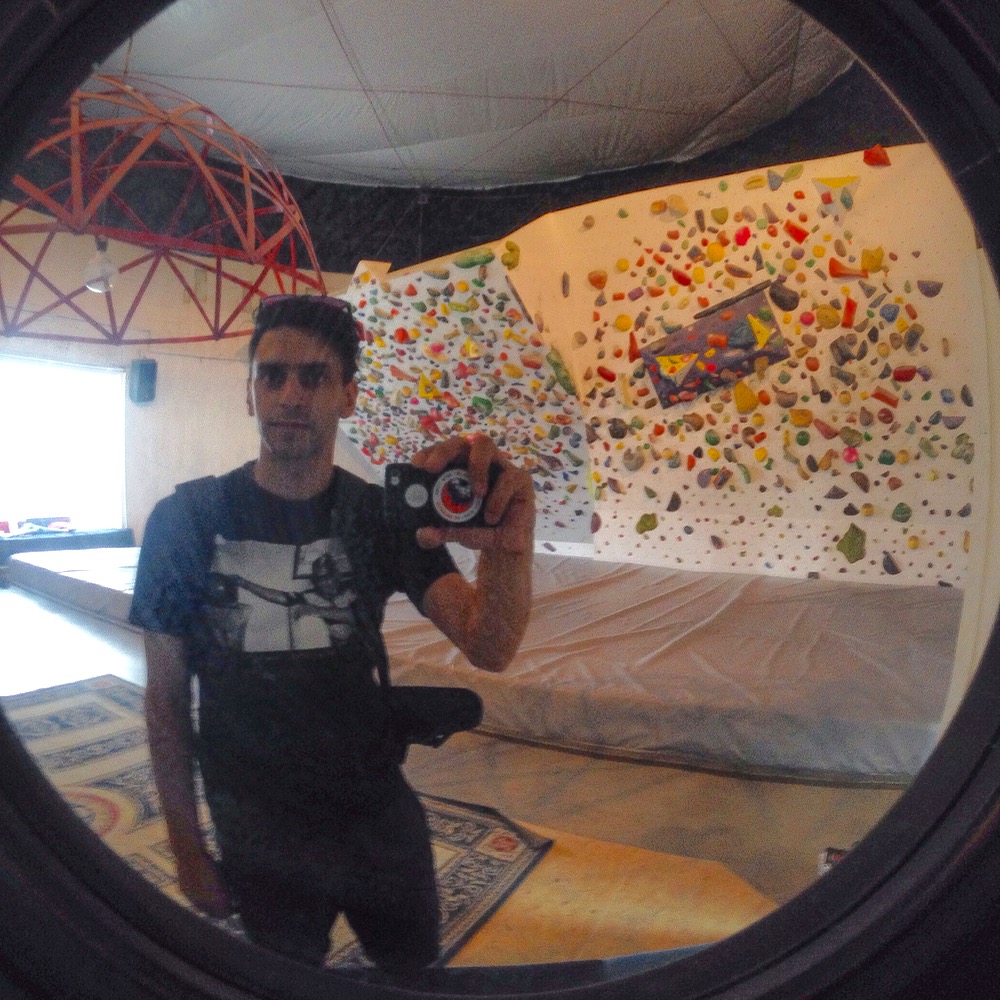 After securing my passing grade, I managed to get up some juggy and steep routes. It was at about this time, that Nick suggested I take a look at the outside wall. Che? "There are about 6 routes that go up the outside silo, the longest man-made routes in North America, actually."
This I had to see. I picked a 5.10 and began a pitch longer than any I've ever done, too much for me to TR on my rope, and farther than anything I've ever led, 40 meters. High above the Lachine Canal, I could see something far clearer than anything I've ever felt at another gym besides the Cliffs, maybe calling Montreal a home someday.