After my last four destination trips ended up hitting the powder jackpot in one form or another, I finally got my karmic comeuppance this weekend at Windham in the northern Catskills, where we had booked two days of lessons for our son.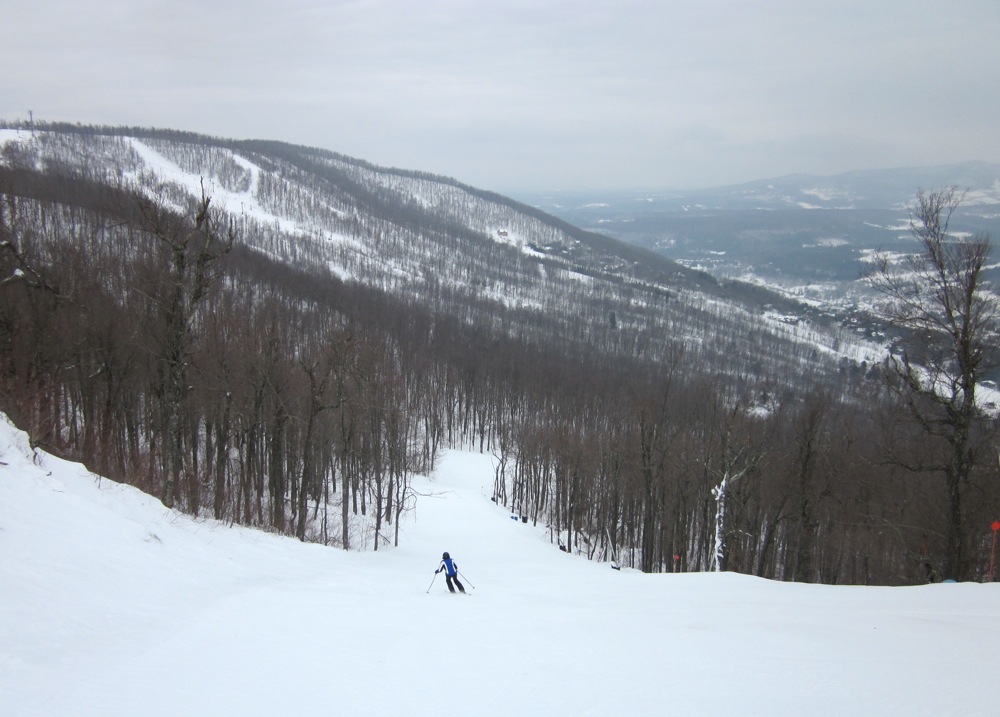 Jason called me from Hunter Saturday morning and said that the snow was nice, so I figured that the 3-5 inches predicted for that afternoon would only help conditions at Windham.
The problem was that a sneaky warm front also showed up, sending temps from 8 degrees to 40 in a few hours, which resulted in a deluge that froze everything solid overnight.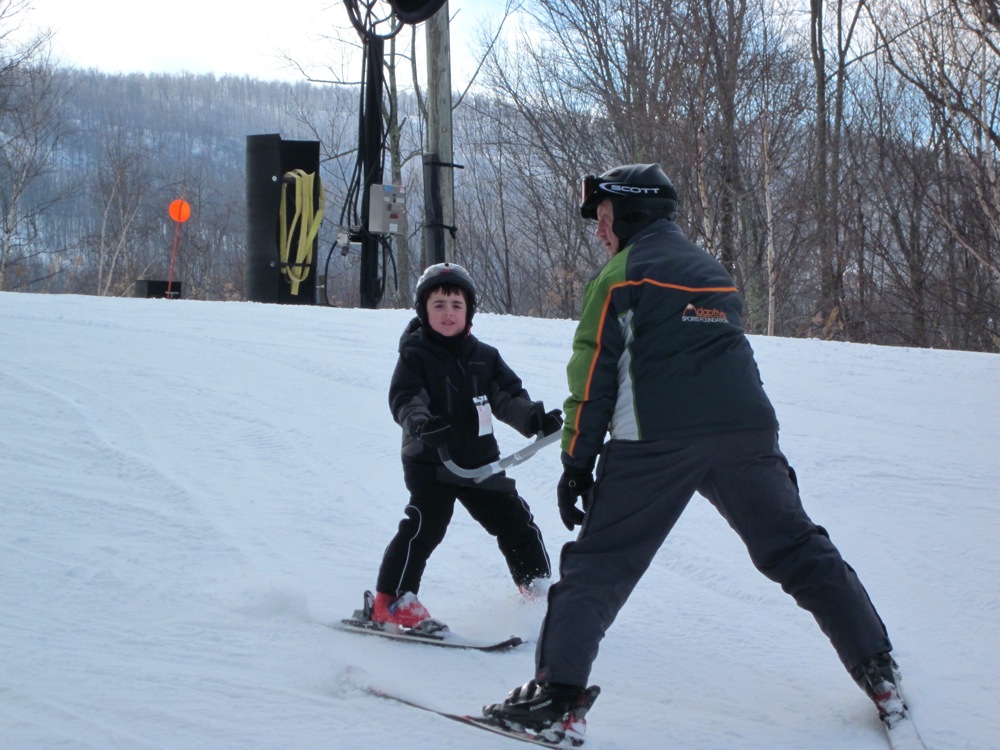 The good news was that my son had a great time: his second time on skis. His instructor, Barry, did a fantastic job utilizing a pole contraption that allowed him to gain confidence. By the end of Sunday, he was wedging downhill all by himself. Mom and Dad were very proud.
Today started out with more of the same on the main mountain, but at 11 am, they opened the East Peak high-speed quad and we spent the next three hours cruising on an easily edgeable hardpack. Props to the Windham grooming team for turning concrete into a decent surface.