I always thought time travel was fiction. Never did I walk outside onto Jackson Ave to find a conspicuous red phone booth. My band never had the opportunity to open for Wild Stallions at CBGB's. My Audi, despite being a capable partner in all seasons is not equipped with a flux-capacitor.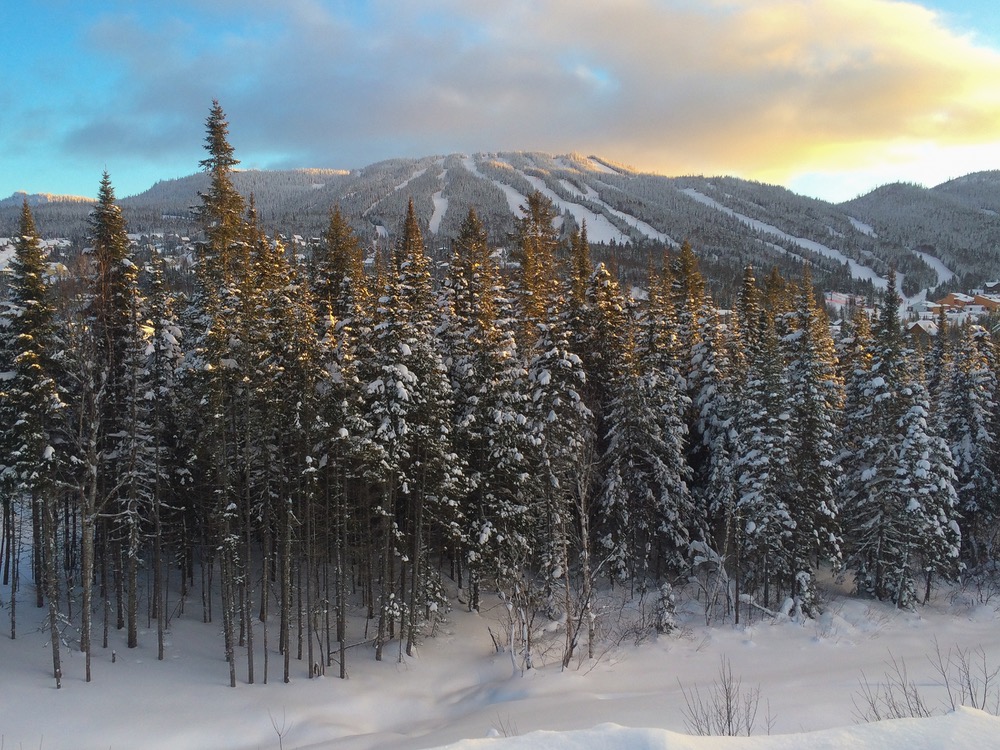 Certainly my GPS couldn't tell me that if I drove 6 hours north and east of Montreal, I'd come to a land before fat skis, where snowboards reigned Supreme like it was still the 90s. The kind of ski area where people still clip sticky wickets to hawk lift tickets for last runs on their way out of the parking lot.
But the best part, by far, of Station de Ski Valinouët, is the fact that the snow is 100% au naturelle. That they received four inches the night before I got there didn't hurt either, even the groomed terrain was soft.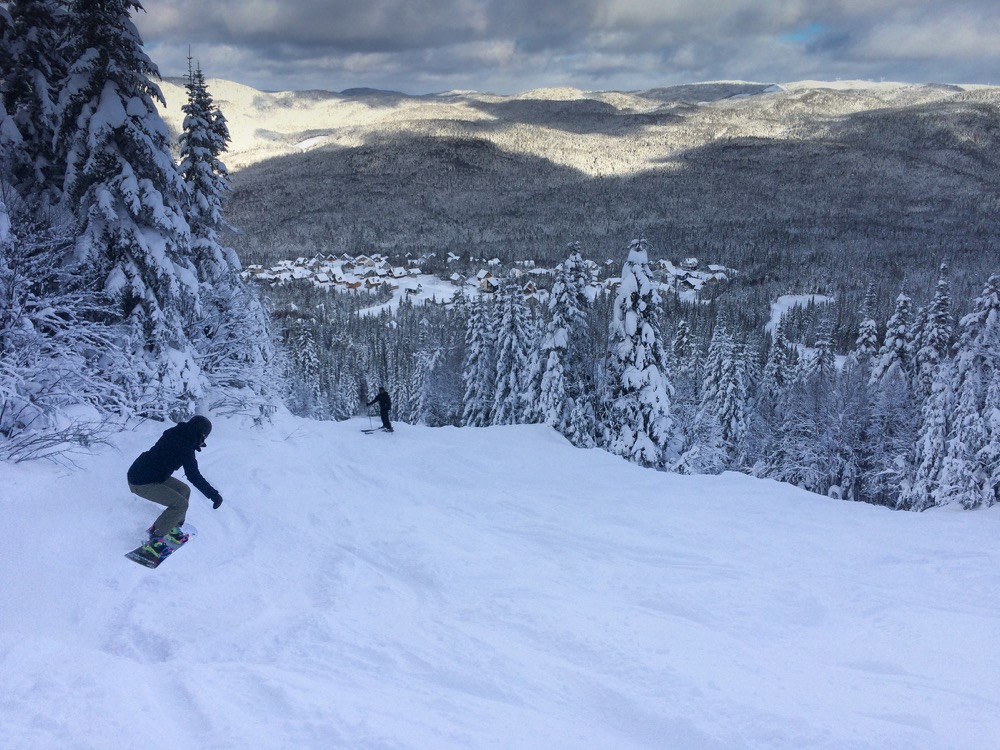 My jaw dropped when the first single plankers came down silently ripping 8″ gashes beneath the chair. I listened as a skier passed under me, and again, nothing. Unless my ears were deceiving me, I couldn't wait to make my own tracks on the hill.
Every skier knows that it's difficult to share info this good, but when you're in Kris Kringle's backyard and everything around you is magic, you can't help but feel the spirit. Fortunately for me, Ullr and the Christmas crowd were feeling it as well.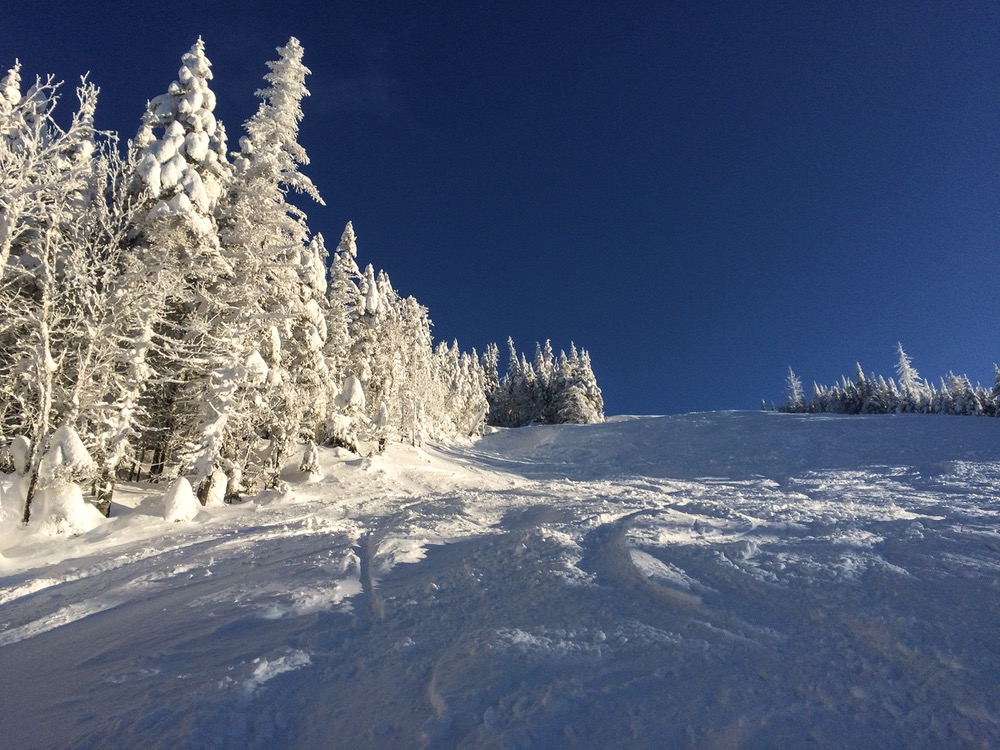 On my second lift ride, two boarders hopped on the chair with me. They spoke both my languages — English and ski bum. One was an English teacher and the other had moved to British Columbia to ski. We became fast friends and they let me tag along for a few hours before family responsibilities called them home.
The cold air and wind had drifted the snow everywhere and the fact that you skied into the chair meant it wasn't going anywhere too fast but we were on a mission. If we skied the trails, it was top to bottom, sending every side hit. If we checked out a glade, the courtesy always extended to backwards glances to make sure we were all together.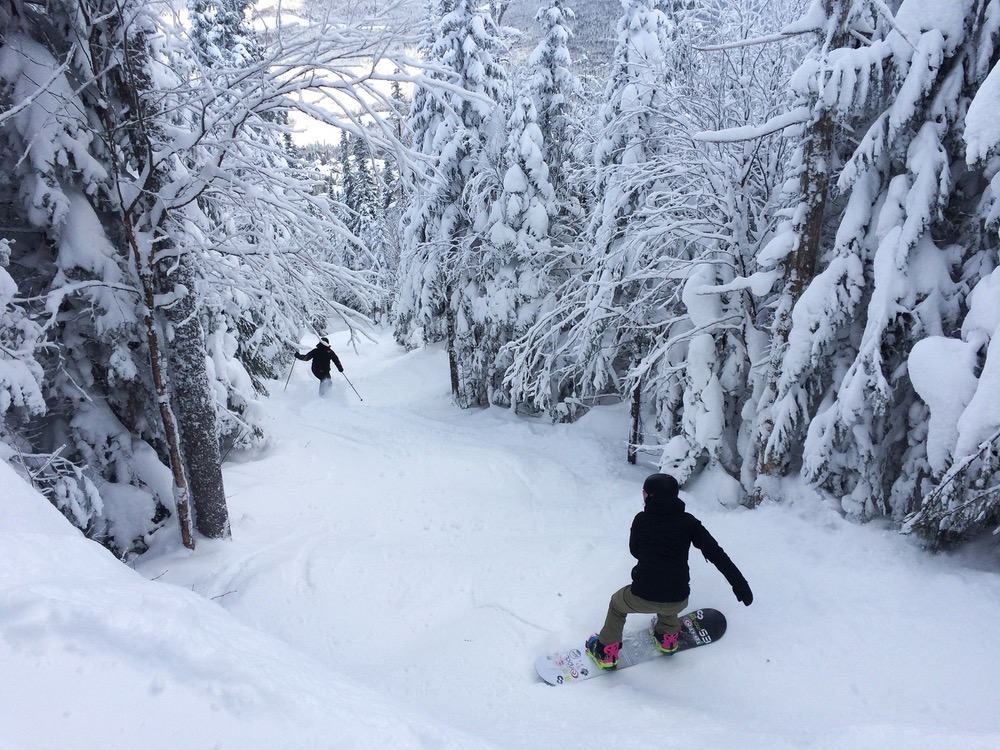 This was important because their favorite run was called Ruisseau, which means 'creek' in French. It is still early season and you could hear the stream gurgling beneath as you skied along. It made for a cool soundtrack, and a nice reminder to stay on your toes through tighter sections and spots of open water.
Before too long, we took a run with Simon's godfather Dominic and his cousin Oceane, an Olympic hopeful and charming boarder. Her father and I may have failed to have a dynamic conversation in French, but made up for it in the moguls. He knew the mountain so well, it was like he had personally created every bump line.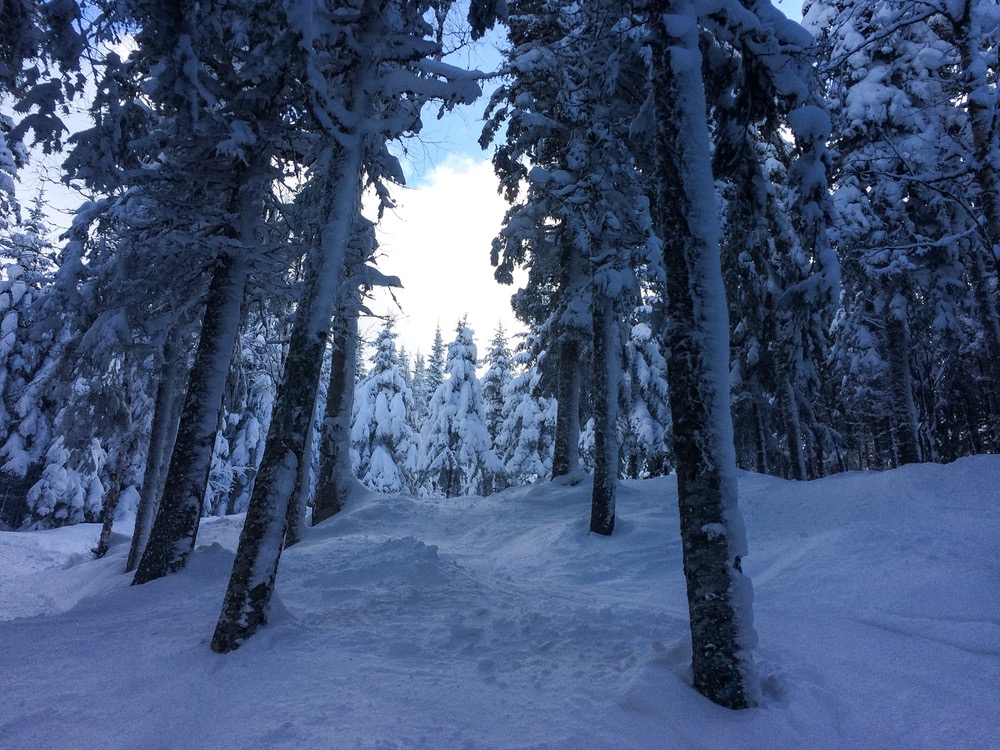 I must have passed the test following the tails of his skinny skis, because for our last run he took me down a woods line he had named Acapulco; he promised by the end of the run I'd be warm. I don't know if he meant my quads, or core temperature, but the answer was both. The top started off as a narrow bumpy chute with one line before it opens up into a sweet glade.
Valinouët is an amazing place off the beaten path that takes some effort to get to. But with fondue in the lodge, daffy worthy bump lines spread across the hill, and the hey-day of snowboarding still in full effect, maybe the past isn't a bad place to linger for a few days.