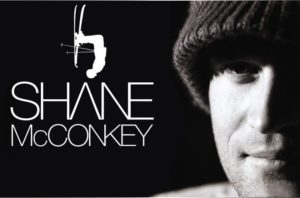 To call Shane McConkey one of the all-time greats in skiing almost does him a disservice. To me, he's the Babe Ruth of skiing.
Shane is literally the man who brought fat skis down from the heavens (Tahoe) and taught the masses to ski pow in the way that Ruth taught Major League Baseball how to hit home runs.
The apocryphal story of Shane using waterskis to show Volant how they would work in powder is the modern day equivalent of Ruth calling his shot over the centerfield wall. (Pardon the crude analogies, but there are only two sports I care about, skiing and baseball and it's the time of year when both are in season.)
Squaw has enjoyed a nice run at the pinnacle of skiing history from the 1960 Olympic Games to the original Extreme scene in the 1980's. More recently it was the home of Shane, and friends like Scott Gaffney, who were pioneering freeriding and having a tremendous amount of fun inventing games like G.N.A.R.  And the mountain lends itself to showing off. Tahoe's gorgeous snow and sunshine provides a great venue to express yourself on convenient, aesthetic, steep lines located under the chairlifts.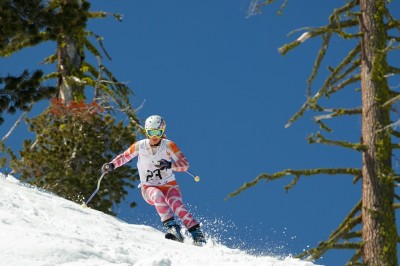 I had no idea what to expect at the 3rd annual Pain McShlonkey, but I hoped to bond with my deceased hero in some way, and take the pulse of his influence today. I bought tickets to the gala and hopped a plane to San Francisco. Shane probably would have approved of this with his "ski now, work later" ethos.
Of course, for Shane working was jumping into a helicopter powered by Red Bull to test pow skis and make people laugh. The truth is, I almost feel like a fraud in my worship of him. Because while I loved him in life, his loss showed me especially what skiing is missing, and how great he was. But I was neither his first nor biggest fan, no matter how much I dig the scene of him airing it out on straight skis in the waterfall featured in the movie 1999, during the middle of a sunny summer day.
His biggest fans were his wife, Sherry, and his daughter, Ayla. They're frequently on my mind; I can't help but wonder what would possess someone to ski basejump cliffs with a loving family at home. What compelled him to attempt new and more dangerous stunts each year? Was Shane more martyr than hero, or was he egged on by a blossoming production company? Like The Babe, Shane probably had his dark side.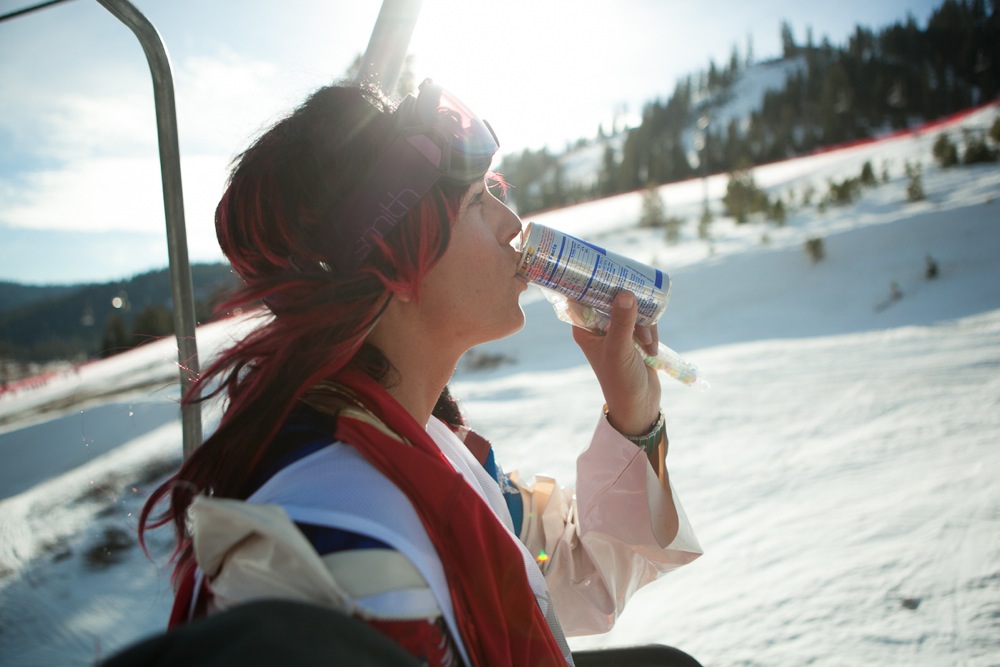 The party took my mind off those larger issues. Despite almost missing the actual race, which started just as I got on first chair to "witness" it, the competitors were mostly prompt, aggressive, and enthusiastic in their appreciation of Shane. Based on his character Saucer Boy, who skied the Sierra on Snowlerblades with a bottle of Jack in-hand, some of the most talented and costumed skiers of the region bombed down the slopes in a traditional Chinese Downhill. Almost all of them beat me down, especially after I started off by crashing down the steep and difficult piste of the yet-to soften headwall of KT-22, in what may have been my first fall of the season.
My trusted co-conspirator and reveler, Amy, was eager to test herself on Squaw's steeps and we rode KT-22 down to see the "Small Mountain" competition. Here again, Shane's spirit ruled the day as competitors "skied very fast, until something got in their way, and then turned." Sometimes they hucked large cliffs. There were pros in the mix, but no one asked for autographs. Celebrities at the event included "Lindsay Vonn" in her race suit and downhill poles, Hulk Hogan, and that dude in the Gorilla Costume who got to make out with a hot surfer girl.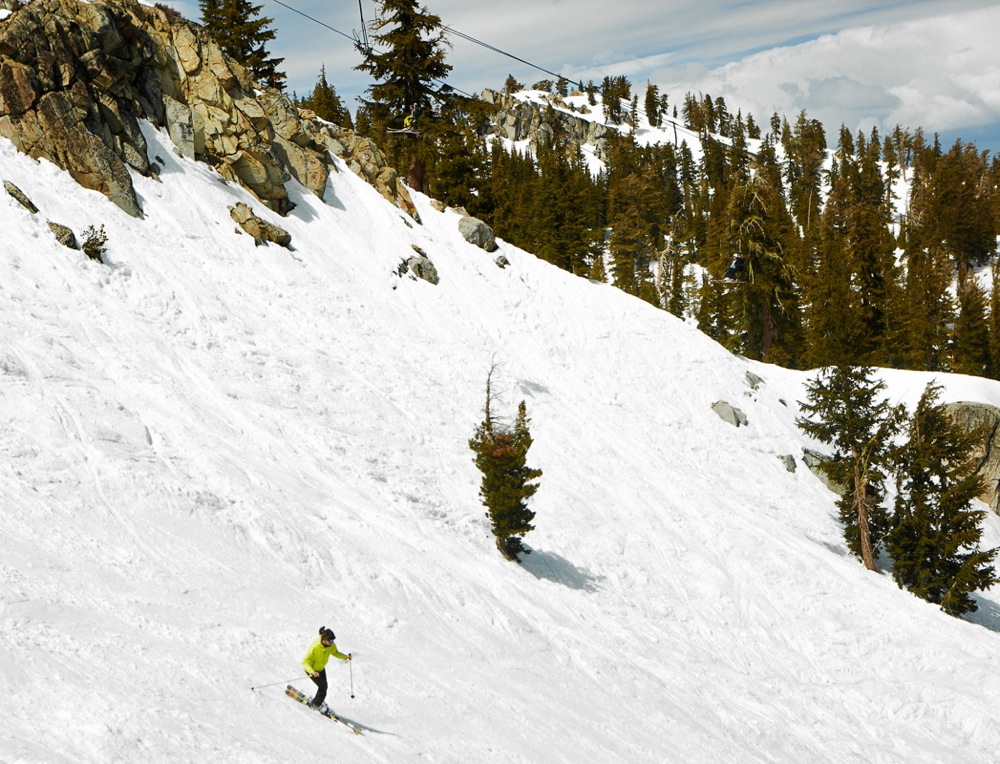 After skiing over to Granite Chief to take it all in, we headed to the costume contest to see the winners. Sherry McConkey was there to present a check for .69 cents for top spot in the podium. First prize went to a two-man team that spent the day skiing in tandem while wearing a camel costume.
Sherry seemed honored that so many had come out to honor Shane, and she continues to spread the message that she would not have ever stopped him from doing what he loved. After seeing her in the crowd that day, I believe it. It was inspiring, even if it didn't quite feel "right" to me. I'm not sure why I have this reaction when watching someone else pursue their dreams and live life to the fullest. Maybe it's insecurity about my own I forays into avalanche terrain each year. I've never gotten over losing my best friend in a whitewater accident, and somehow  I think that's a factor too.
I'm hoping the new documentary from Matchstick Productions might help answer these questions.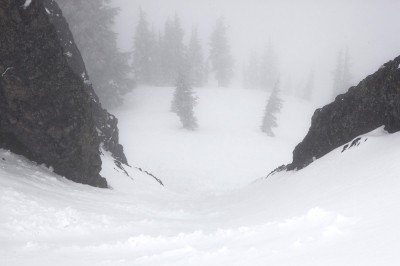 If you love Shane, you owe it to yourself to see it. If you love skiing on fat pow skis, you need to see it. If you love documentaries featuring exotic locations and a compelling story, it's even more mandatory. MSP isn't making another movie this year, and all of the profits from the film are to be donated to the McConkey family.
Tribeca Film Festival will be premiering the movie in late April, but Squaw will be open until Memorial Day and from October next season if you would like to make your own pilgrimage. There's plenty of steep terrain, too, if you feel particularly inspired.