Over the summer, we encountered a character on Facebook named Snowmaker Seven. He was an outspoken snowrider from New York who — we assumed — worked at Catamount or in the Catskills.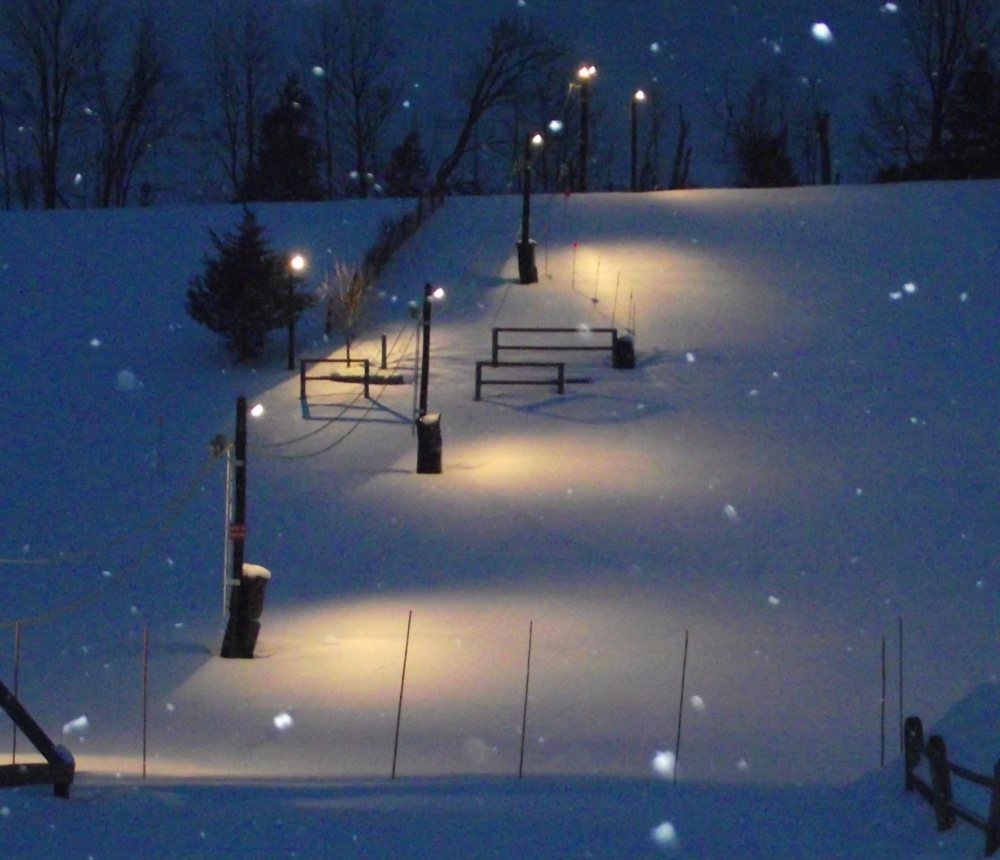 Earlier this month, he declared online: "Summers been fun but it's time to test the snowmaking system! Bring on winter 2013-2014!" Curious, we pushed for information on his home hill. His response: "I work at Polar Peak in Columbia County!"
This got our curiosity up. Way up. Students of the map of New York and yet we barely knew of Columbia County, much less Taghkanic, NY. We found the location with the help of Google maps and tracked down Polar Peak's website. A fascinating story emerged.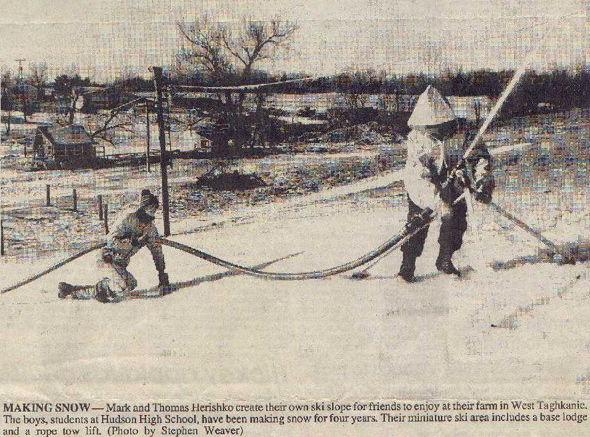 At the ages of 9 and 11, Tom Herishko and his older brother Mark (aka Snowmaker Seven) got the idea to build a ski area on their father's farm.
Before either graduated from high school, they had cleared trails, built a surface lift, installed snowmaking and constructed a base lodge.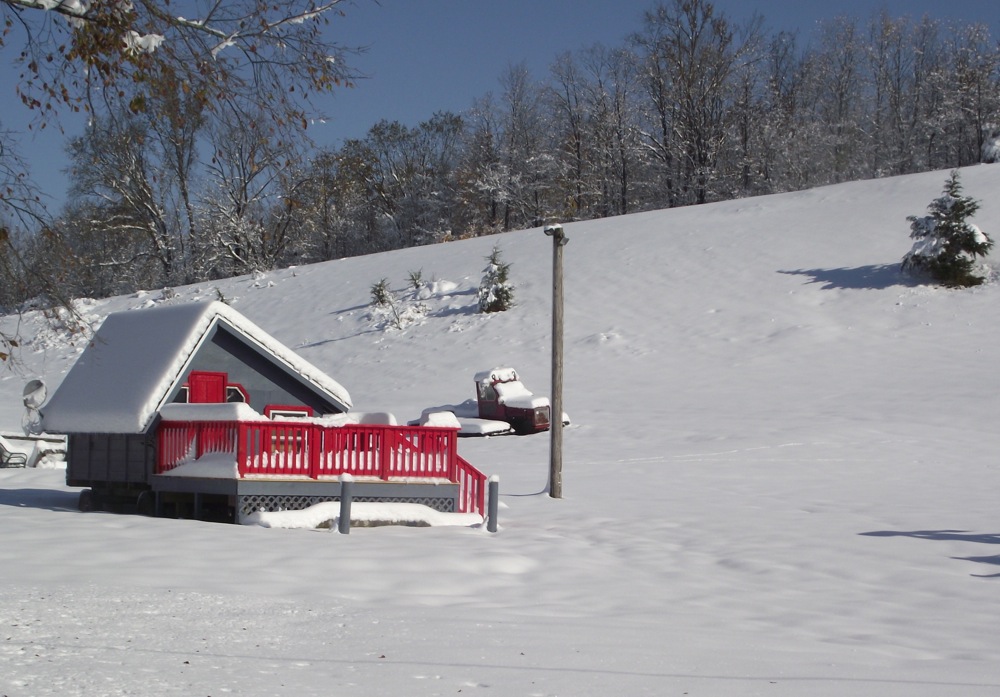 Polar Peak is a private ski hill with 114 feet of vertical drop and a southern exposure. The lower portion of the hill below mid-station provides good beginner and lower intermediate skiing and riding.
Above mid-station is the steeper terrain. The longest trail, the Polar Run, meanders a quarter mile from the summit to the base area.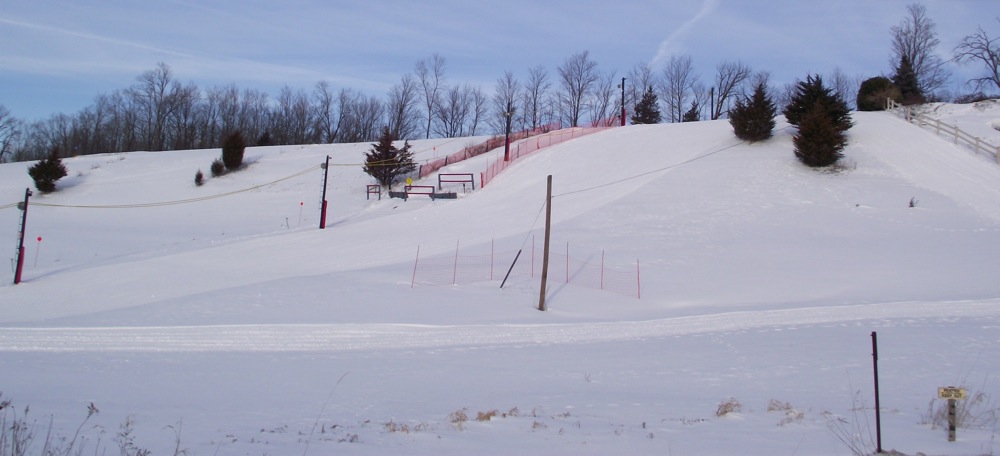 The story of Polar Peak Ski Bowl has several fascinating aspects including the relationship the boys developed with the king of New York snowmaking, Israel Slutzky.
Izzy became a mentor, first inviting the boys to tour Hunter Mountain in the early 1990s, showing them the snowmaking plant and sharing spare parts from their legendary arsenal.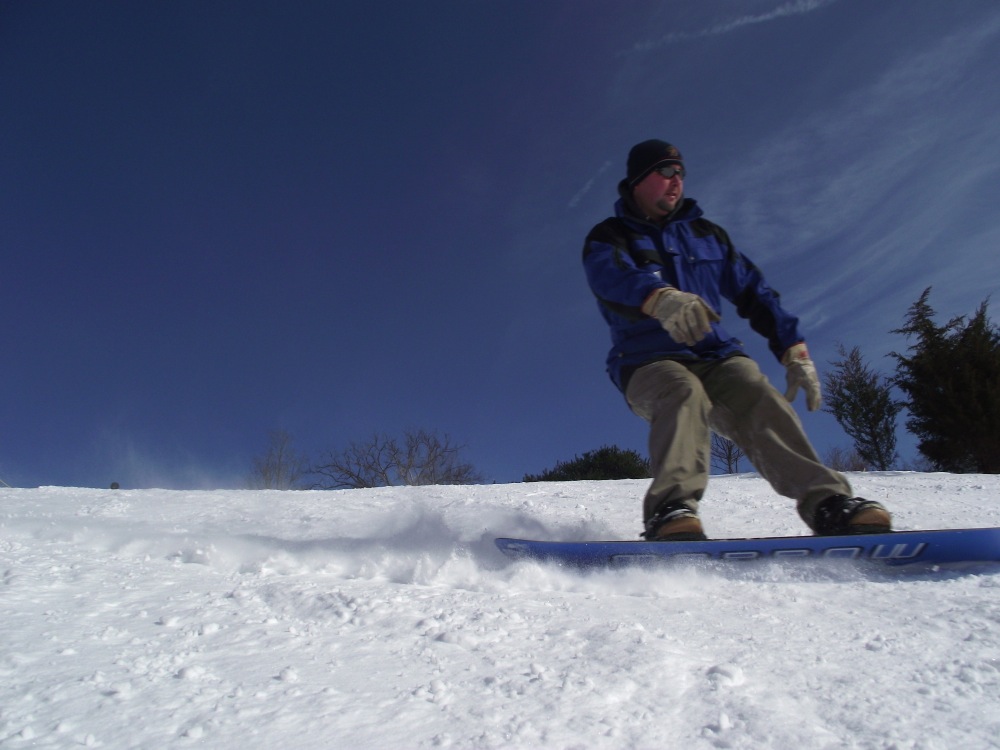 Also notable is the length of the Polar Peak season. The hill often opens in early November and closes in April. In the spring of 2013, The Peak had its first May closing, spinning the Summit Express for the last time on May 1, a full nine days after Whiteface closed on April 21.
This season Mark was the first snow rider to enjoy lift-served ski area in New York, making turns at Polar Peak on November 4.