Joe Bastardi, Accuweather's rockstar, hype-meister meteorologist, has revised his winter forecast. His early winter forecast issued in August, wasn't quite as tantalizing as this, his final update.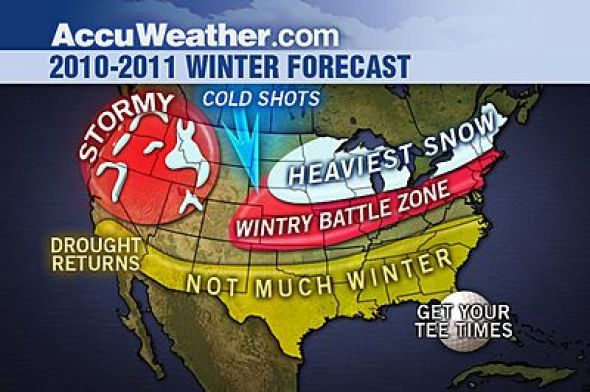 His accuracy was uncanny last year, and this year's forecast is not out of line with what the East could expect from a moderate La Nina. In his forecast video, linked below, he calls for full on winter north of I-90. He does hedge somewhat calling for a big thaw in January.
The full story is here: Accuweather Winter Forecast 2010/2011.