With an iffy forecast for the summit of Mt Washington, my 2013-2014 season might have gone out with a whimper. Although I was disappointed, at first, I wondered if the balmy temps and fresh leaves and the smell of bbq might put Memorial Day as a win.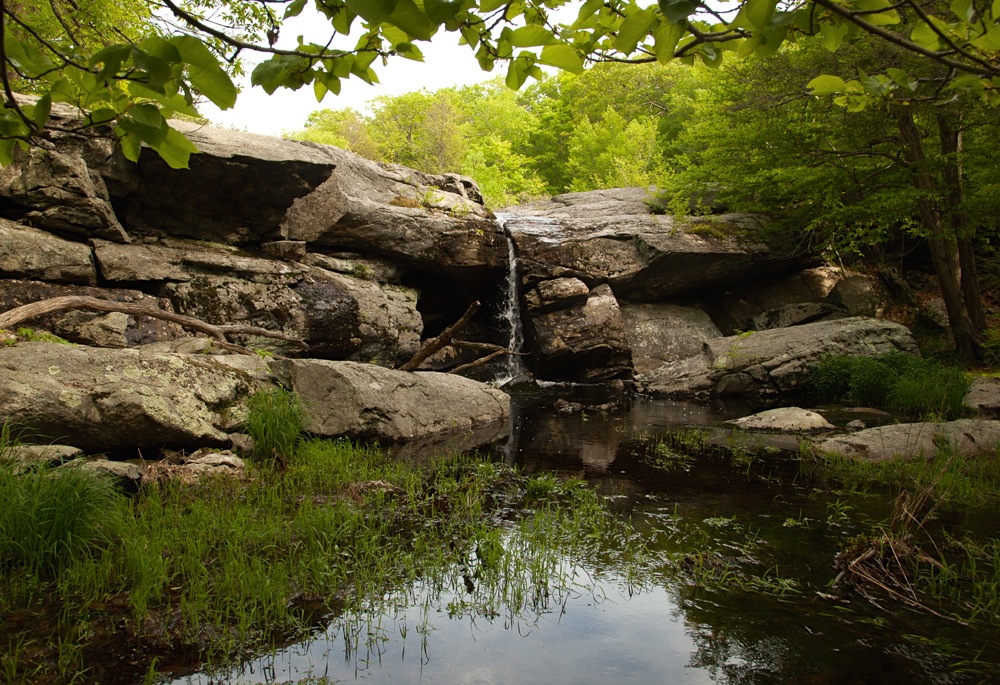 Beyond making the adjustment from dynafits to hiking boots, I saw an opportunity to get outside with some friends I don't see much during the ski season.
The group wanted to get some big miles, and for the first hike of the spring, we set our sights on an empty quadrant of Harriman State Park, opting to hike to Claudius Smith Den from 106 instead of the more accessible, and crowded, Johnsontown Road.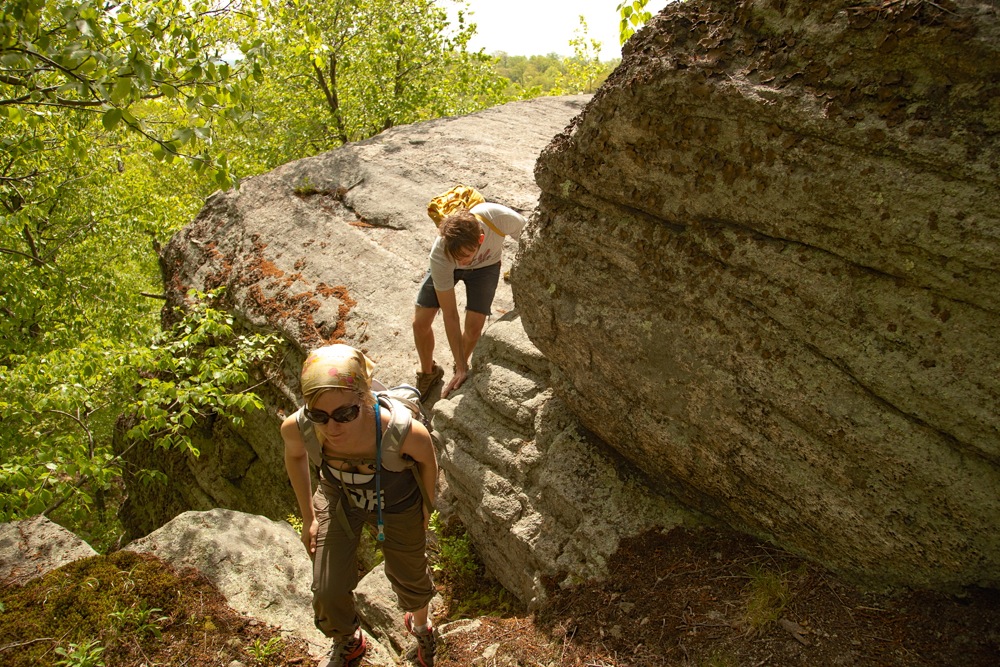 There is something remote and a bit wild about the landscape over there. The small towns are always a pleasure to drive through, with quaint ice-cream shops and billboards for Mount Peter and Tuxedo Ridge, just a few miles away.
In typical Harriman fashion, the trail starts out steep and tops out on Tom Jones mountain, which has a view that's easy to love. The views keep on coming and the scent of sweetgrass and wildflowers were enough to distract from the scent my own of my shirt, sweat-soaked in the midday sun.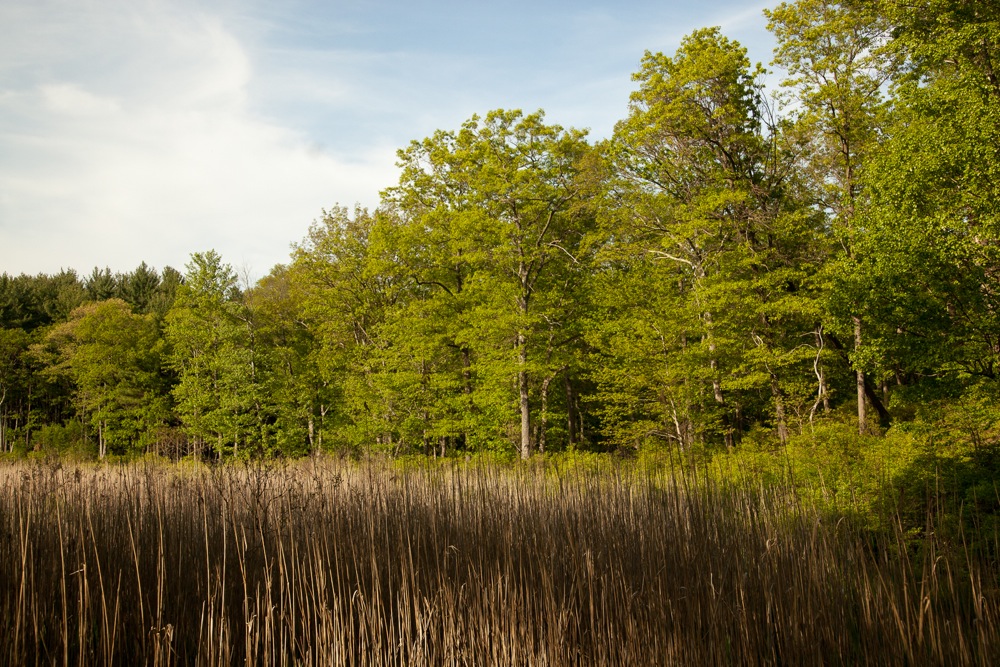 From there we headed to the White Cross trail looking for shade, and we were rewarded. This rarely used path passes some swamps, and the bugs were out, along with some poorly anticipated mud, but we were able to keep our cool.
Taking in the views off of the bluffs and hopping over many streams, we experienced new and diverse landscapes every few tenths of a mile.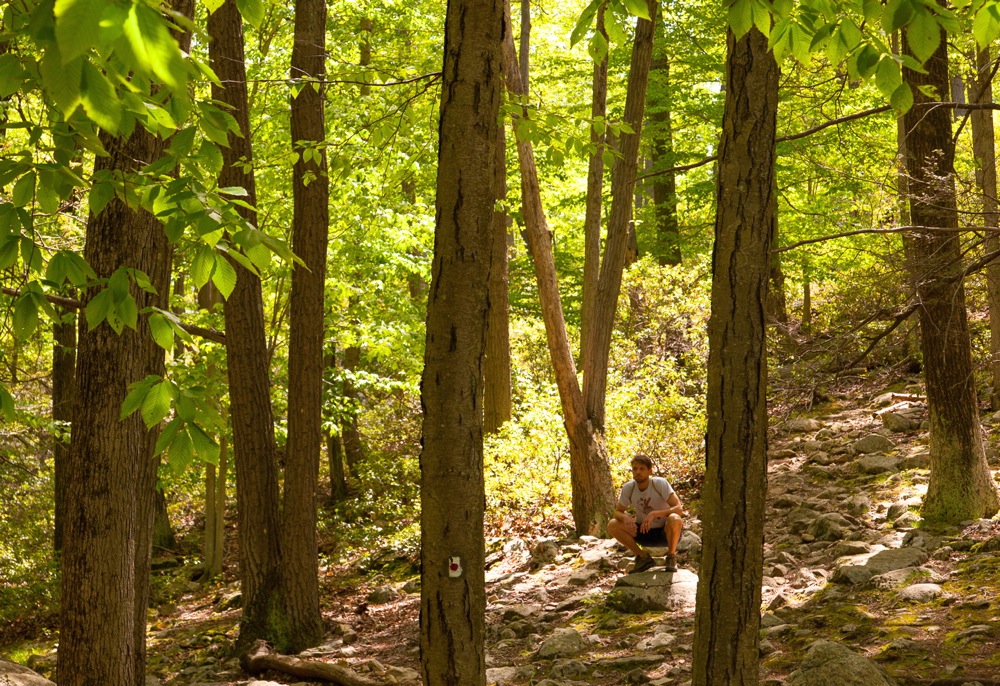 Finally, we made it to the Claudius Smith Den. It's a magical stop, full of local myth and history, and one that I've missed the last couple of years.
Claudius was a loyalist, hanged by the continental army during the Revolutionary War, and this campsite functioned as a hideout for his gang of cowboy horse-thieves.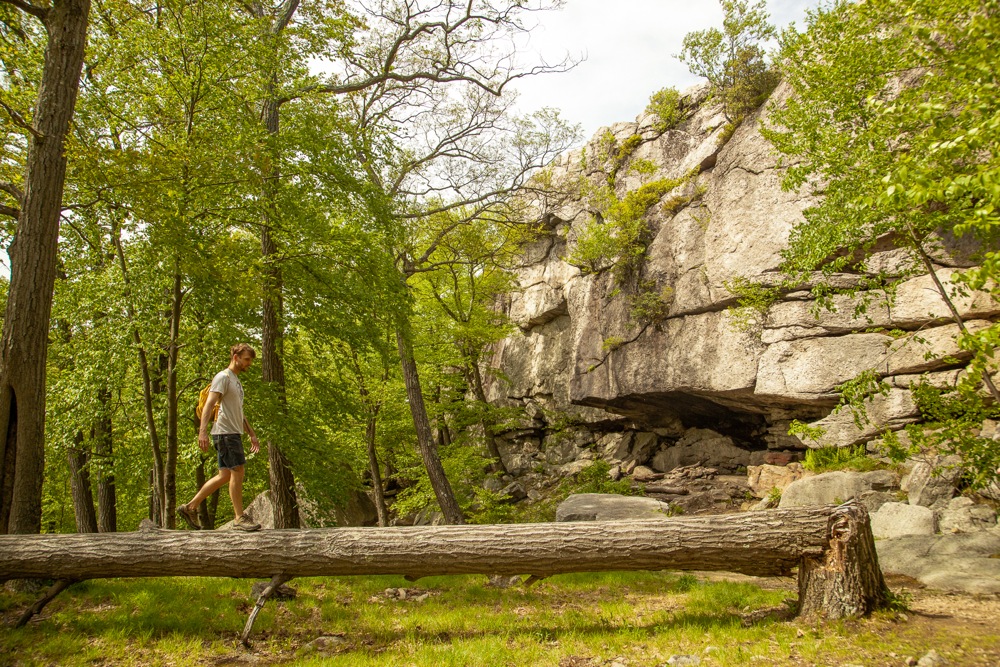 Stunning caves cut into the rock give the crag the feeling of an old-timey mansion, with sleeping quarters up high and a living room below.
Besides the well documented history, there are some faux native paintings on rocks, and as much as I hate graffiti in the woods, these are well done and subtle enough to always make me consider the fact that they could be real, except perhaps the green illustration of the tree.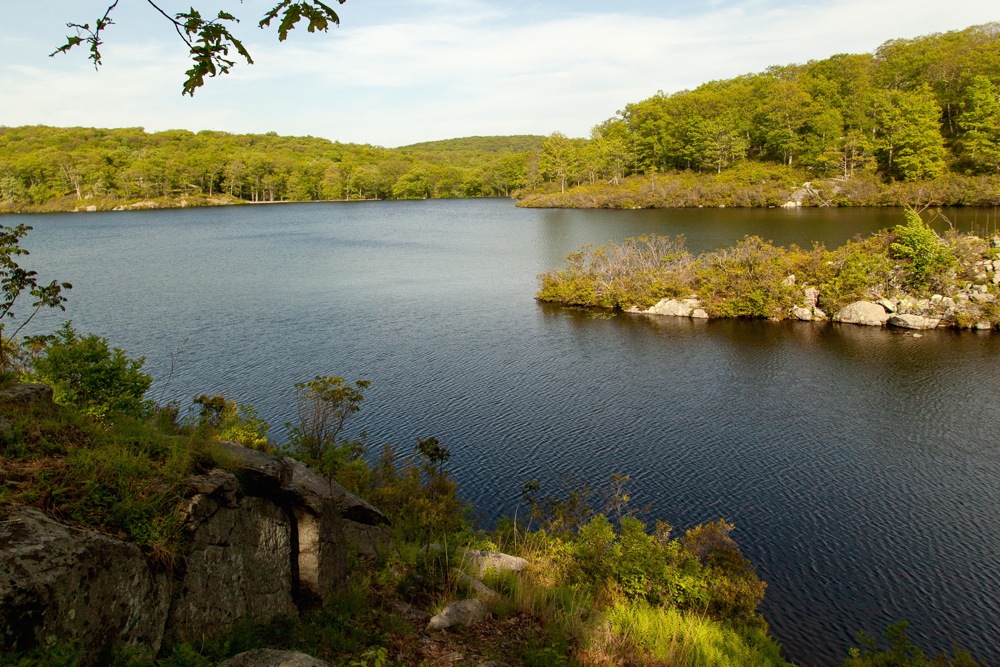 We realized that we had miles to cover and much more to see. We picked up the pace to check out meadows, a stunning lake and some small falls, and still get out by dark.
Maybe the summer won't be so bad after all. The more I think about it, I like nearby options for off-season training.