Practically since the moment we arrived in New Hampshire for our four-day whirlwind tour of the White Mountains, everyone's eyes were at least intermittently glued to weather sites about a potential storm for later in the week.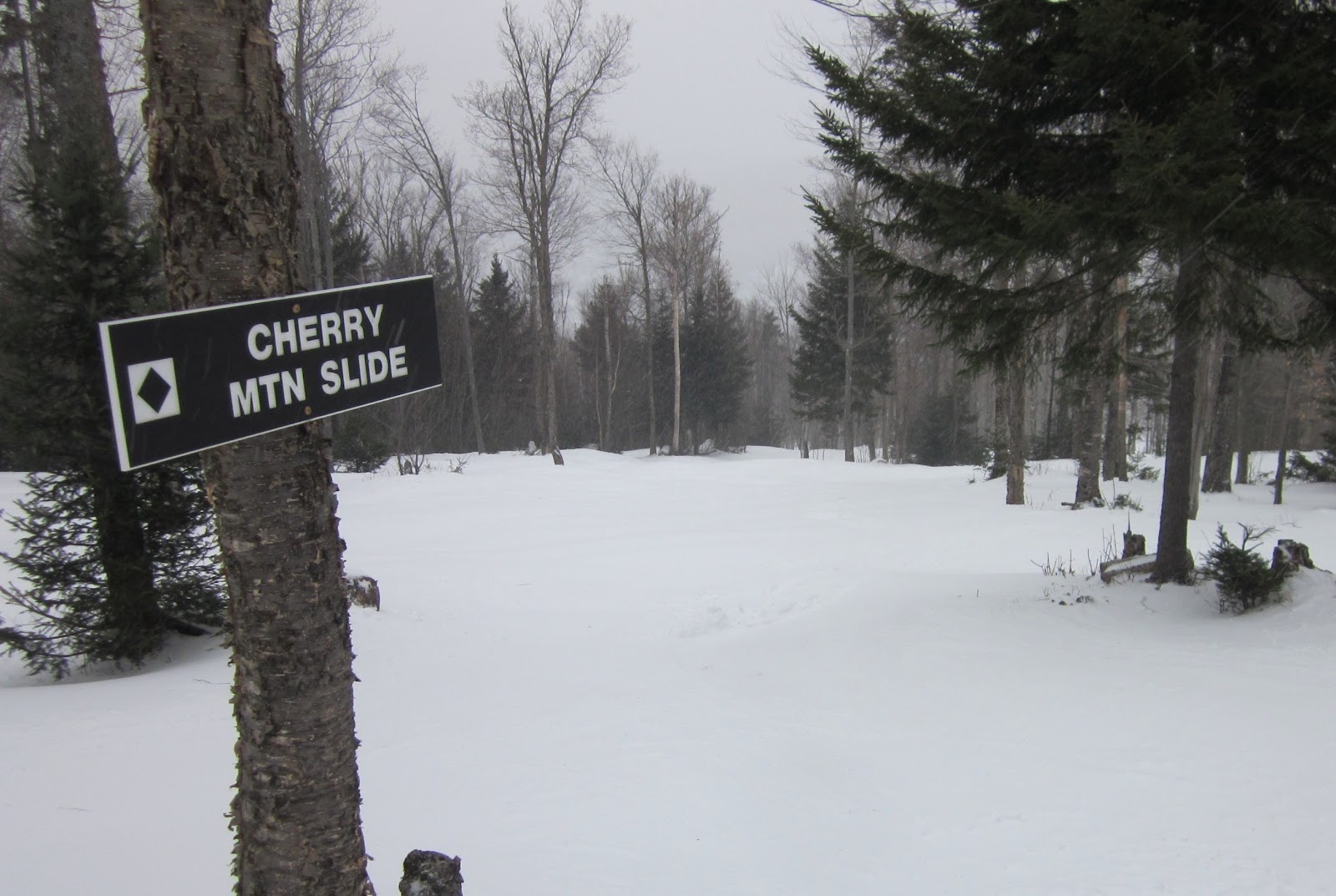 After returning from dinner every evening, our suite at the Attitash Grand Summit transformed into a meteorological war room, with everyone comparing wildly divergent forecasts.
Wednesday afternoon, I called Jason and demanded a final call for the storm. He confidently predicted that we'd get six to eight inches. Although it wasn't the monster dump that we were dreaming of, in this less than stellar winter, beggars couldn't be choosers.
While the rest of the blogger crew went back to Cannon, my legs were getting wobbly from the previous four days (and the seven days in Quebec before that) and I knew that steep terrain was not in the cards for me. My goals were modest — maximize vert while touching bottom as little as possible. With four high-speed quads covering predominantly gentle, rolling slopes, Bretton Woods was the call.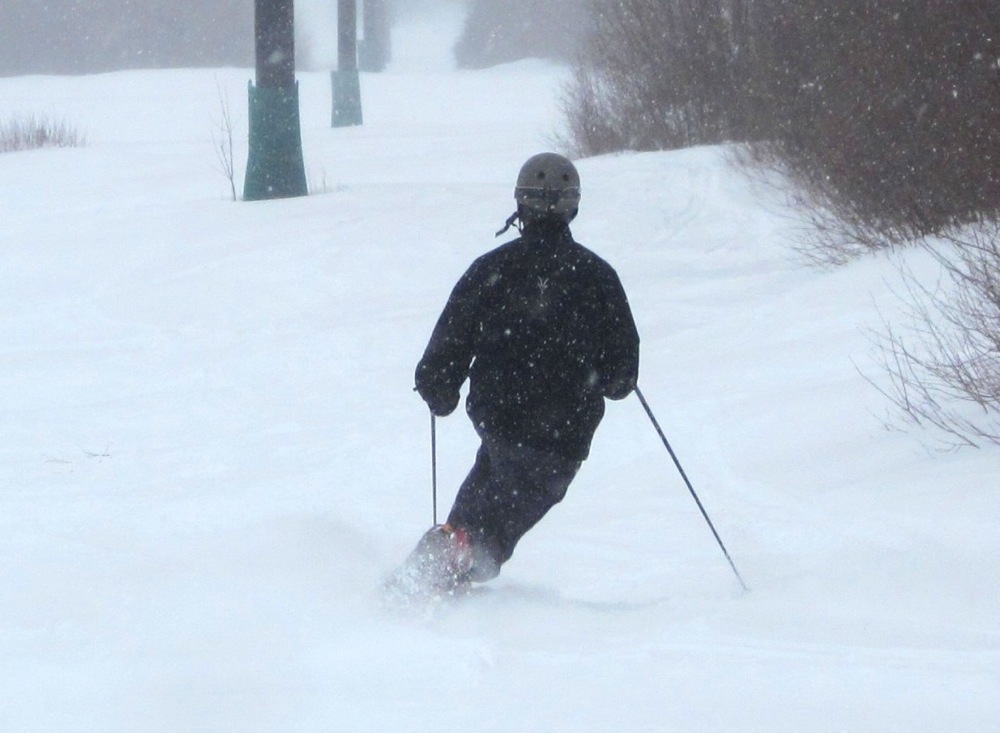 It worked out exactly as planned. With all lifts ski-on, I spent the entire day floating through the half foot of soft, new snow, alternating between twisting cut trails and the woods.
Over the past decade, Bretton Woods has done a great job creating all sorts of glades that are perfect for introducing the family to the joys of tree skiing. The only disappointment was that the most interesting terrain on the mountain for more advanced skiers, the extensive Rosebrook/Stickney Glades on the far looker's left, was off the menu due to the summit lift being on wind hold all day.
With all that diverse, confidence-inspiring terrain framed by an incredible view of Mount Washington and the resort's iconic hotel, it's pretty easy to see why Bretton Woods is so popular with its target demographic (very similar to Windham in the Catskills).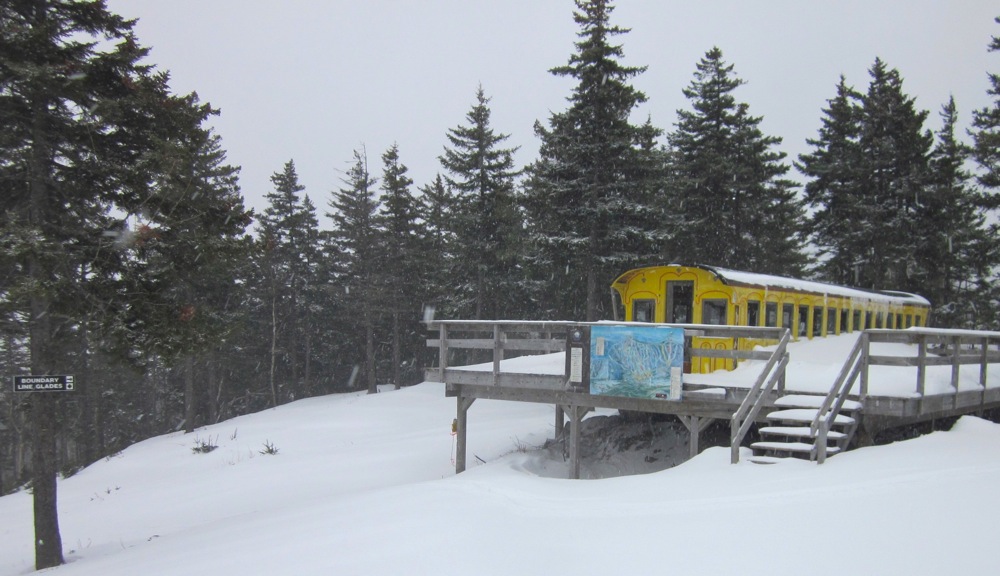 Since the Rosebrook/Stickney trees weren't lift-accessible, Bretton Woods wouldn't have worked out for the expert-level members of our group on that day; however, it was a great choice for me. Moreover, the visit served as a useful reconnaissance mission — it'll be a perfect place to bring my wife and son for a two- or three-day vacation.
So that's it from the 2012 Northeast Ski Bloggers Summit in New Hampshire's White Mountains. Four days, four ski areas with unique personalities, and a stunning region with dramatic scenery, great restaurants, excellent microbrews (Tuckerman Brewing Company's 6288 Stout is now a favorite) and cool people.