As Plattekill Mountain preps the trails with snowmaking and other upgrades, NYSkiBlog is pleased to announce that we've been invited back for a fourth year of off-the-map improvements for another snowy winter of tree skiing.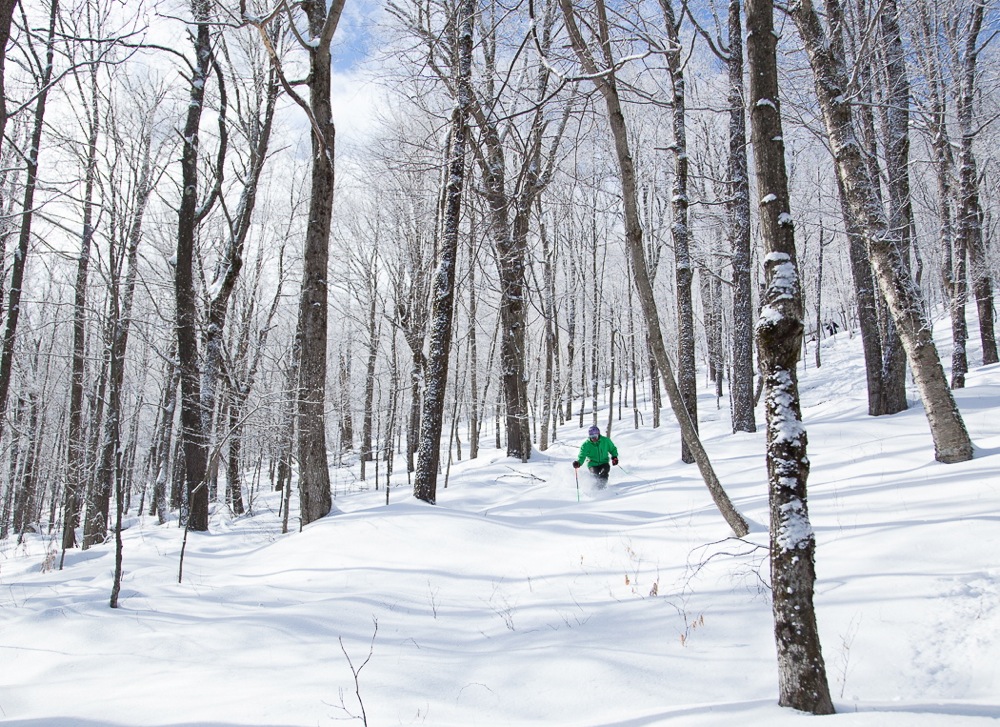 By now the drill is well known by the previous attendees but everyone is welcome to join regardless of experience. Come to help improve the skiing and get a feel for the Plattekill vibe.
If you haven't been, the mountain is a world apart from a typical resort, blessed with frequent lake-effect snowfall and skiers that are happy to let other people go first on the chair to get to it. It's skiing the way it used to be.
Spending time working at Plattekill is up there with checking out the new Teton Gravity film, tuning your skis, and other ways to get stoked for the upcoming season.
Perhaps as much as hiking up, this event has also come to define "earning your turns" for many — what better investment could you make with a days effort than to ensure a season of clean and deep turns in a beautiful forest.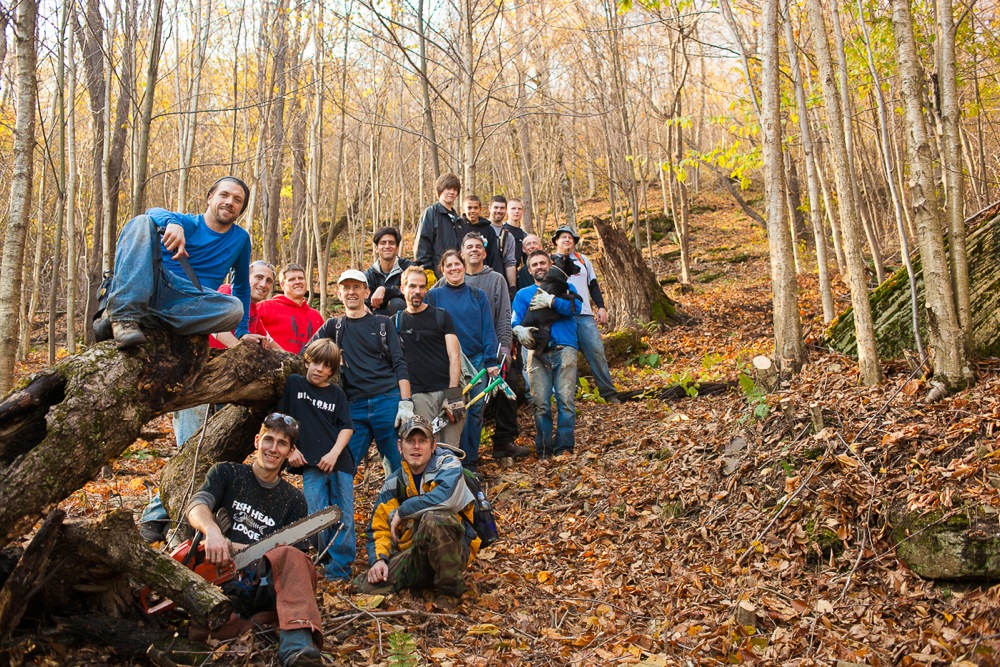 We ask volunteers to arrive Saturday November 8 at 8:30am to prep as we'll be setting off at 9 in our sturdy boots for a ride on the double en route to one of our favorite zones, packing loppers and bow saws to clean up and expand on our previous efforts. Rain date is Sunday November 9 at the same time.
As a family owned skier and snowboarder mountain, our efforts are appreciated by everyone in the Plattekill family. Owners Laszlo and Danielle will be #keepinitreal, rewarding a full day effort with lunch on the deck and a lift ticket good for any day in the 2014-2015 season. The only thing they ask is that we play it safe and have a good time.
The frosting on this cake is watching the late day sun on the best deck in NY looking at that the chairs are going to be bumping in a few short weeks. Please email us to rsvp so we can keep an eye on the headcount. Hope to see you all there.