The 2010-2011 ski season started off slowly, without a lot of natural snow. In our corner of New York — the southern Adirondacks — we only had ten inches of snow by New Years Day.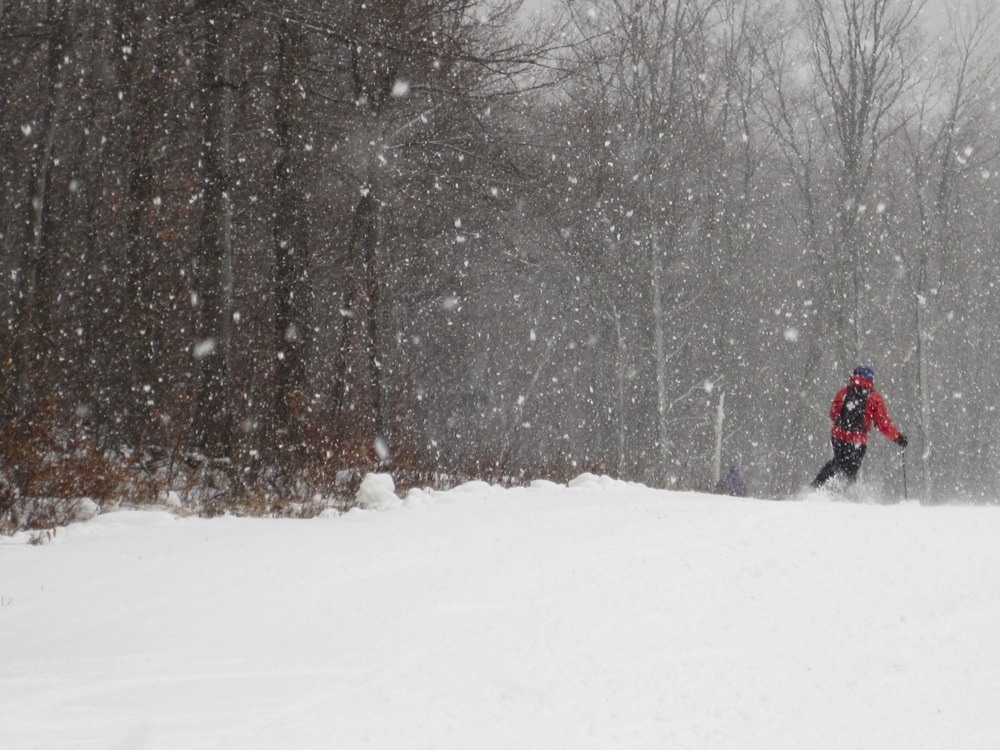 But sustained cold through the entire season ensured that what we got stuck around, and NY ski mountains made steady progress covering trails with manmade snow.
My season included a nice lists of firsts. I skied the opening days at Gore, Hunter and Plattekill. And my day at Hunter was the debut of New York's first six pack chairlift, the Kaatskill Flyer.