Today was an "interesting" day. I had some serious equipment setbacks. I'm not going to detail them, because I have a ton to post tonight, and that's the least interesting or fun part. But suffice it to say, it took a positive attitude to shake it off and have a good time.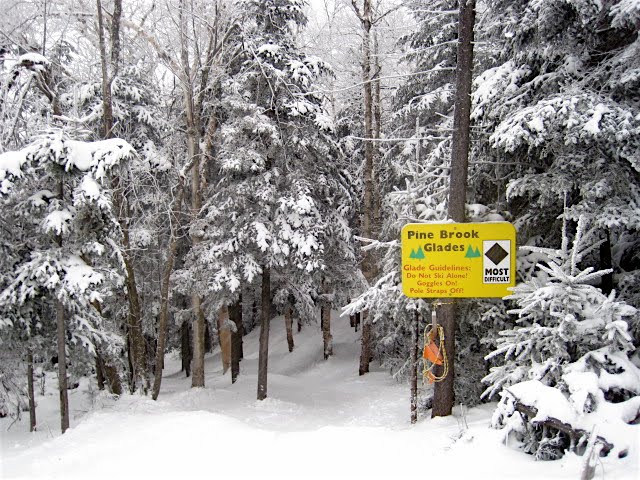 BUT, I did have a good day. I know you're shocked right. Borderline great really. Had a bit of a love/hate thing going on with PineBrook today. But it wasn't because of the surfaces. The constant drip drip of days of flurries seems to be adding up.
The mountain has made big progress on surfaces. Clearly Hawkeye had been pounded. On a scale of 1-to-10 Hawkeye went from a 2 last Saturday, to a 7 today. Lots of nice manmade in big piles across most of the trail above the ChatieHawk cutover. The headwall still had some tough spots, but it was certainly skiable by an expert. I did ok too.