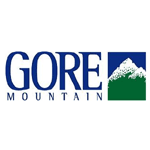 On Sunday, February 28, 2010, six skiers, in three separate groups, were lost off the summit of Gore Mountain in North Creek, NY. We reached out to Mike Pratt, the General Manager of the mountain, to ask him a few questions about the Chatiemac Ridge search and rescue efforts.
---
NYSkiBlog: Mike could you answer a few questions about Sunday's search and rescue?
Mike Pratt: Sure. Just understand I can not speak for others. I will speak for Gore Mountain and for myself.
NYSB: Fair enough. How did these 6 skiers end up where they did? Did any of the skiers offer any explanation as to how they ended up lost?