We walked onto the slopes just in time to snap a picture of the first tram loaded with powder-chasers after what could be the last powder day of the season. We loaded Tram 2 — it was full before we departed.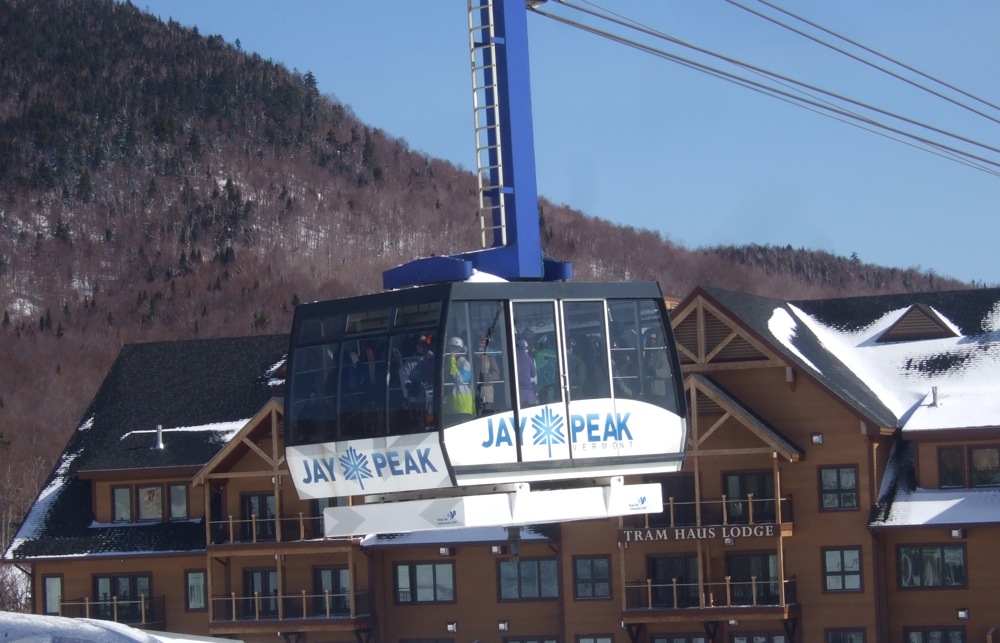 We skied powder all day, run after run, trees upon trees, and the bottoms of our skis were still perfect at the end of the day. Not a rock to be found.
The only danger was the occasional sink hole in the woods where the running water had melted through the 3-4′ base. We almost landed in one, but both Matthew and I managed to jump over it, even though my eight-year-old is only three feet tall. He skied everything I did and loved every minute.