The nights have finally turned cooler, and it's been hard not to notice leaves piling up by my door each morning. Halloween candy has been on sale at the drug store for weeks, and the farmers market is turning out more apples than there are tourists in NYC.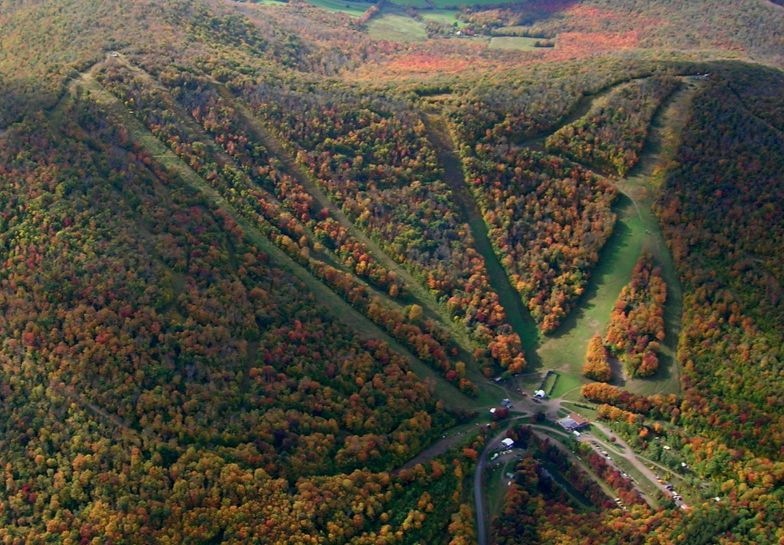 There is no fall tradition that brings me more excitement than heading up to Plattekill to manicure the woods in preparation for the upcoming season. Working on a glade is the best way to own your local ski hill if you can't afford to buy it.
Making the pilgrimage to Plattekill before the snow falls gives you some real skin in the game. It ensures that you'll deserve a copious overnight snowfall before your day off.
Clinging onto the hillside while clearing brush brings back the muscle memory, or at least an appreciation for how magical it is to be able to control your movements, maybe even gracefully, while flowing downhill through the trees.
This year will mark the third annual NYSkiBlog Plattekill Volunteer Day. If you can identify with any of the above, you should come to Roxbury on Saturday, November 2, at 9am. (Rain date Sunday 11/3).  The more the merrier and having a lot of hands makes a huge difference when clearing tree lines.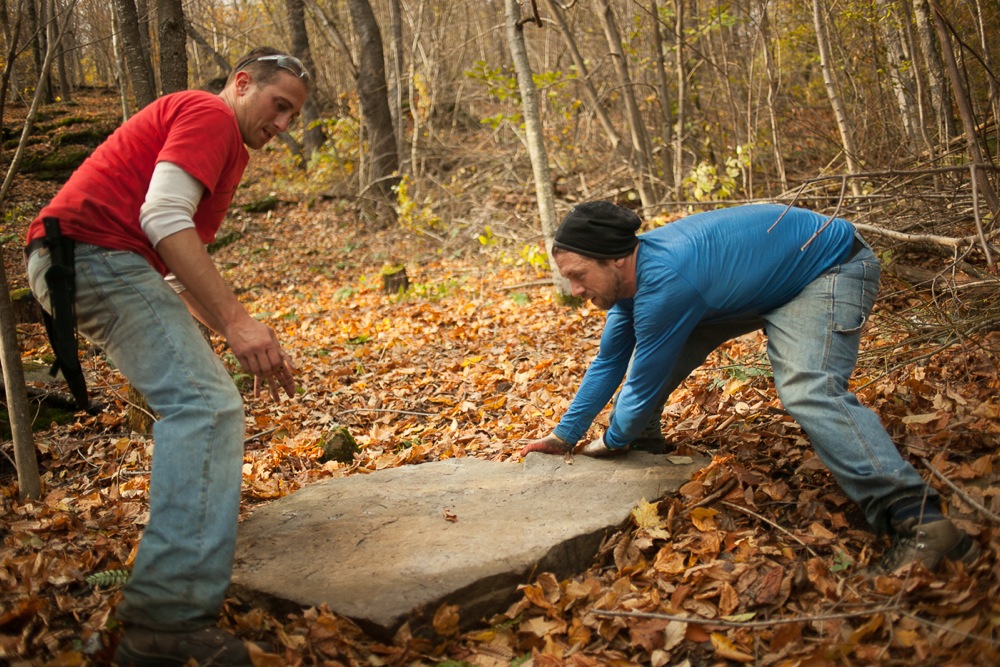 As those who have been involved in this project know, these efforts go a long way. Plattekill already gets the snow, but taking care of the woods means getting into the trees that much sooner, and it's safer for body and skis.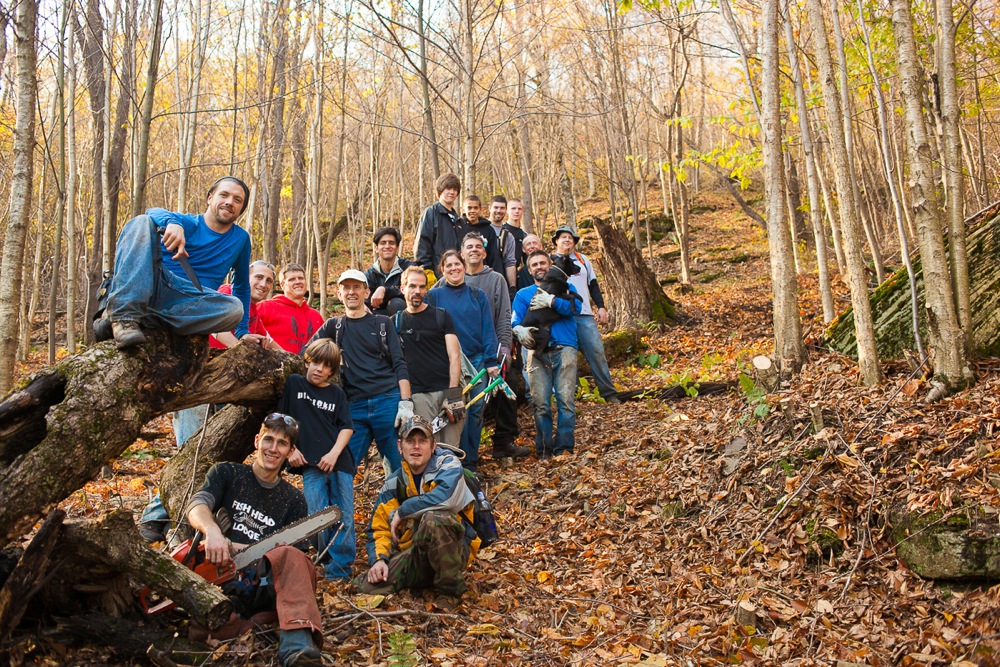 Volunteers should bring:
Energy to have a fun time working for the day
Good boots for working and hiking
Work clothes and gloves that can get dirty
Layers and a shell in your backpack in case it's cool or wet
Snacks and water to keep your energy high while working
Cutting tools: loppers, bow saw, leatherman or axe
There's no need for power tools. Plattekill will handle the chainsaws and we'll work as a team if there's anything big to move.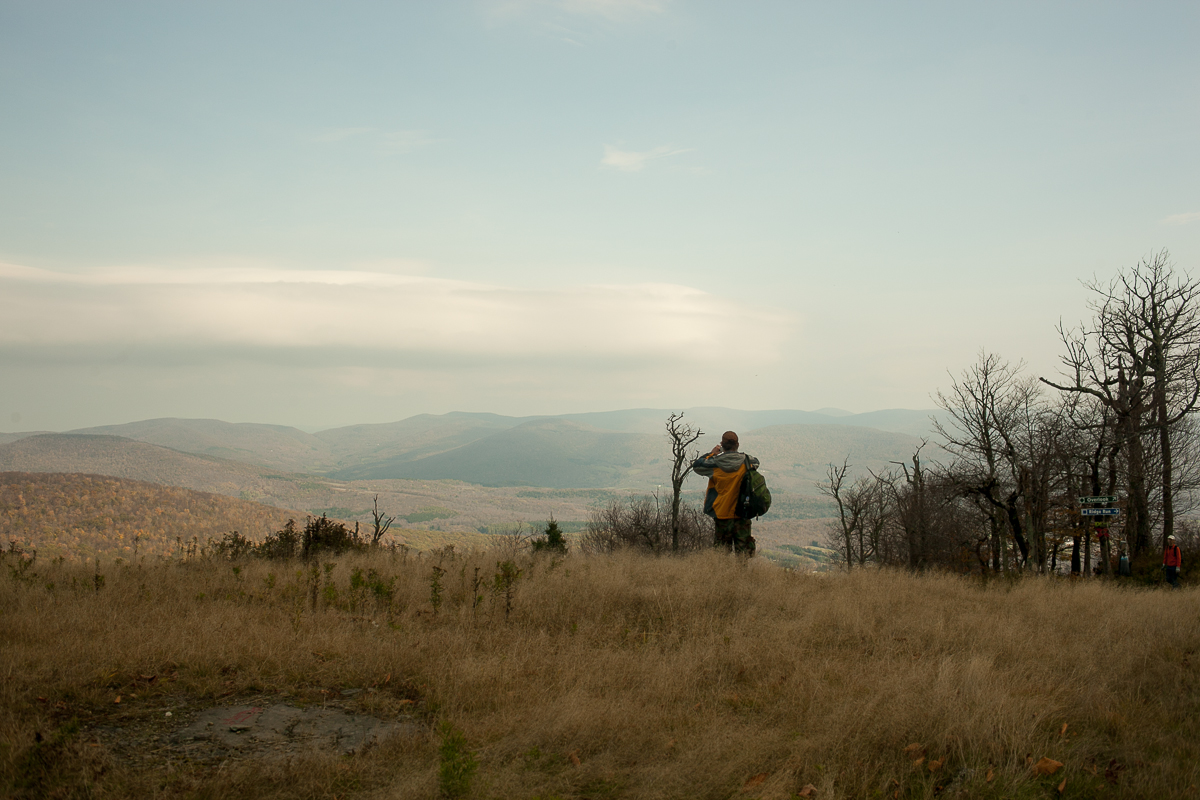 Plattekill will also be providing a lift ticket valid and lunch for any attendees that put in the full day.
Otherwise, the volunteer days are just like the skiing at Platty. So much fun people don't know what they're missing until they go. Please post in the comments below if you have questions or stoke to add and make sure to send your friends this link!