February 13, 2017
Part of being a ski race dad is traveling all over the state. It's not my favorite thing, but it's part of the game. I have to admit it's great to experience new ski areas.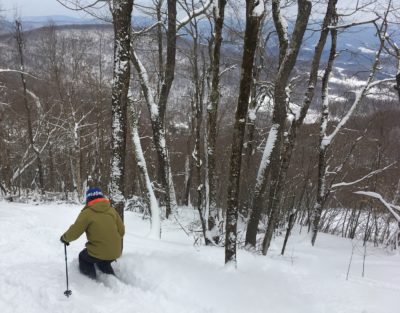 On our race trip to Hunter this past weekend, my son's coach decided to train in the Catskills on Friday. My wife agreed to come down in a separate car, freeing me up to ski Plattekill to discover why NYSB skiers love the place so much.
I had a pleasant drive from Windham where we stayed, taking in the scenic farms and winding headwaters of the Delaware River. I was the fourth car in the lot and parked maybe 50 yards from the door. I met forum member frk driving in; we quickly connected and booted up.
February 7, 2017
Seeking new mountains to make turns is a noble goal, and as a new resident of Quebec I don't think I'll be running out of options soon.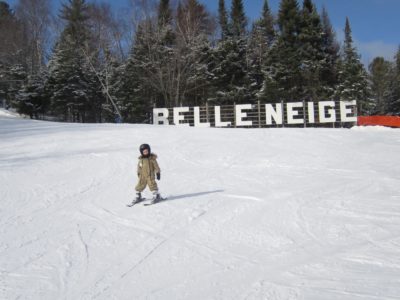 1994 Gold Medalist Jean-Luc Brassard told the CBC that Quebecers are good at skiing because 80% of them live less than an hour from a ski centre.
After spending a year here, I think that he is lowballing it. Quebec skiers are very strong and I can't seem to find a town that doesn't have a lift running somewhere.
February 2, 2017
McCauley. I think about it. I look at the webcams, read the snow report and check the NWS point forecast. The place is on my list.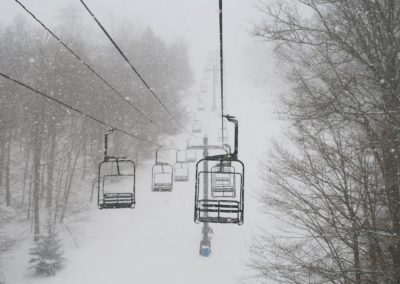 At this point, if I'm staying in North River, I've got to be solo to even consider McCauley. After driving from the flatlands, the girls aren't eager to get up at 5am for a 90 minute drive to the hill.
Early last week the forecast called for a lake effect event, so I started to consider options.  I admit I thought that headline snow totals from farther west might give me a great opportunity. After a huge day Saturday at Gore and in our woods, I crawled into bed with the alarm set for 5:30.