May 5, 2015
I hear a lot of complaining about the cold temperatures in winter, but then find slopes nearly deserted when spring arrives. That wasn't the case at Sugarbush on Saturday, lots were full and not a complaint in sight. Assuming you like moguls, then there was something for everyone.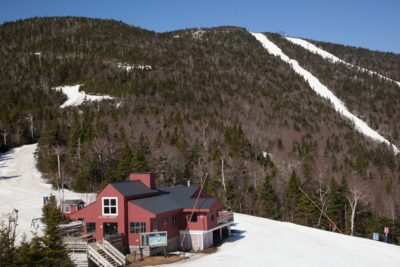 Like any good closing weekend, moguls seemed to take center stage, And they're usually not just any old moguls. When the mercury rises to 70 degrees and t-shirts start coming off, you're talking about the kind of moguls that explode on impact. The kind that make a skier want younger knees, or maybe an old pair of straight skis to really throw down a 80s-style Glen Plake zipper line.
The trails were actually fairly flat in the morning, and I shuffled down Downspout for pole position on Ripcord, Organgrinder, and Jester. All three trails have quite a bit of character, but Jester was my favorite. Winding lazily through the spring air from the summit of Lincoln Peak seemed to be the best way to celebrate spring.
April 28, 2015
That is one sweet fish. The photo was recent posted in our forums as part of a couloir skiing trip report, and it brought back memories of days when I used to wet a line.
Everybody wants that one big fish. And if you've every gotten one, even just one, it's enough to keep you going for a long time.
The only really big trout I ever caught was in a tiny Adirondack pond. It was just one highlight in a sweet adventure in the Pharoah Lakes Wilderness Area. It's 60,000 acres that's packed with beautiful hills and small ponds. We camped, bushwhacked, hiked and fished for two consecutive weeks.
April 21, 2015
The regular season ended for me a week ago on a fine spring day at Gore. Still, sometimes the best turns come during the post season and mine got off to a sweet start at Plattekill on Sunday.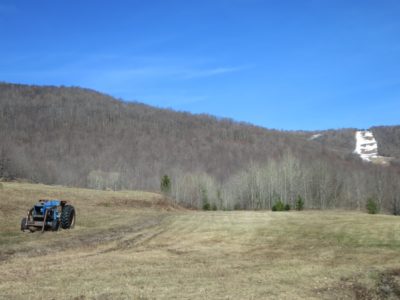 I'd been eyeing the PlatteCam all week. There was still good snow on a few of the trails in view and Blockbuster looked especially choice. I spoke with Laszlo and asked if he'd mind a few skiers earning turns.
He told me that on Sunday he was meeting with Plattekill's Lift Ops team to review what they learned at LMS Conference at Jiminy Peak. They were going to be working all day, his only request was that we stop in to say hello.