November 18, 2013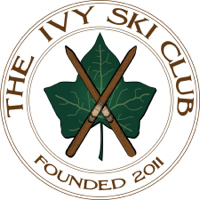 The Ivy Ski Club is a national alpine society founded in 2011 by a group of passionate skiers. Currently, its members hail from 15 states, the District of Columbia, and the U.S. Armed Forces, but its home base is Warrensburg, NY.
NYSkiBlog's Jamesdeluxe sat down with Ivy Ski Club Chairman and Co-Founder David Cronheim to find out what led the club to pick upstate New York's Warren County as its home.
---
NYSkiBlog: Can you start by telling us a little bit about what makes the Ivy Ski Club different from other ski clubs across the country?
In a typical ski club, members live within driving distance of each other. We wanted to create a national club modeled on the alpine clubs of Europe. We've been fortunate to have a degree of early success. As the club grows, we'll continue to add members from across the country.
The goal of the Ivy Ski Club is to recapture some of the feeling of the early "Golden Age" days of skiing in a way that is attractive to our core membership group of mainly young professionals.
November 4, 2013
My days on the hill are taken up by skiing and photography.  I don't hesitate to admit it, blogging is my second favorite sport.
Good photos are key. For one thing, people are much more likely to read what you've written if you have sharp, imaginative images. Moreover, the words seem to come more easily when I've got five or six solid shots.
On the other hand, we rarely post original video on NYSkiBlog.  It's takes knowledge and energy to create compelling motion pictures.  Even if I was capable, taking good video takes too much away from the experience of skiing.  As evidence: there is only one video posted on our YouTube channel.