April 12, 2016
When I got the email Friday night that Saturday's little league games were cancelled due to weather, I knew what to do. I loaded up the truck and headed to Vermont for one more last day of skiing.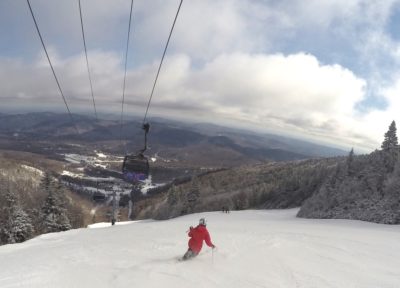 Barring another schedule clearing miracle this was likely the end of my ski season. So at 9:30 on Friday night I set out for The Beast of the East.
Saturday was also the day of the Bear Mountain Mogul Challenge. It says something about the year we're having that the event wasn't held on Outer Limits, for possibly the first time in history. Bear Mountain is closed for the season and the event was being held at Killington Base Lodge.
April 5, 2016
With the start of little league baseball season and the early closing of southern New York's ski industry, it would have been understandable if I didn't ski this weekend. The truth is I'm not ready to give up on the season yet.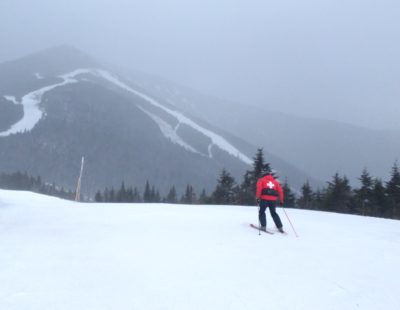 My Saturday was full and, yeah, my local options were gone but I figured with a little ingenuity and determination, I could still squeeze out another ski day. That's how I found myself jumping on the Thruway in Rockland County around 9:30 on Saturday night.
Destination Whiteface, over four hours away. I drove until 1 AM, settled into an unobtrusive spot (not saying where exactly) and crawled into the back of my truck. Something woke me up before dawn and I couldn't get back to sleep so I got back on the road. I ended up in the River Lot at 7:30, drinking coffee and twiddling my thumbs.
March 28, 2016
New York's ski patrol took to the slopes for the first time, at Gore Mountain, on March 4, 1934. It was the start of the ski season that year; in those days you skied when it snowed.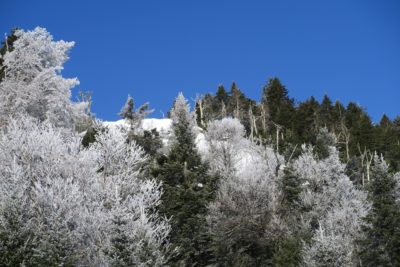 In the 1950s, snowmaking was introduced in the Catskills, and soon technology began to change skiing. Sixty years later resort skiing has become a business that can survive even the leanest of winters.
I appreciate the advancements in manmade snow, but there is no getting around the total picture. Snowmaking can be loud, it's expensive and the product lacks the magic of natural snow.