June 13, 2016
Mountain biking is off to a good start this season at Plattekill Bike Park. After one of the warmest winters on record combined with a severe lack of snow, Plattekill opened for mountain biking in March.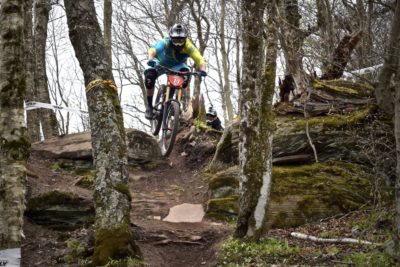 In fact, on the last weekend of the ski season — March 19-20th — the mountain was open for mountain biking on the triple side, and skiing on the double side. Naturally, I opted for skiing.
This year, Plattekill was the first lift-served mountain biking area to open in the East which brought out many riders. Currently, biking is taking place on the double chair side, as the triple chair is undergoing maintenance.
May 31, 2016
My interest in telemark began decades ago, as a young boy caught up in the wonder of skiing. I was always curious about those weird, bearded, old guys in the corner of the lodge with their cool, funky bindings.
Before February of 2015, my telemark experience was limited to a few days floundering on my brother's old setup: 1st generation Atomic shaped skis, 7tm releasable bindings and a soft 3 buckle boot. I started with two days at Alta's clinic designed for advanced alpine skiers learning to tele.
Last January, I met a strong telemark skier, new to Plattekill, who I started referring to as "tele quiver guy" in my head. Each of his skis, ranging from short slalom race skis to long, stiff, FIS GS skis to DPS Wailers and everything in between, were outfitted with 22 Designs' Hammerhead bindings.
May 24, 2016
It makes sense that a warm and underperforming winter would be followed by a cold and wet spring. I've been burying myself in work and household projects, but Killington just would not go away.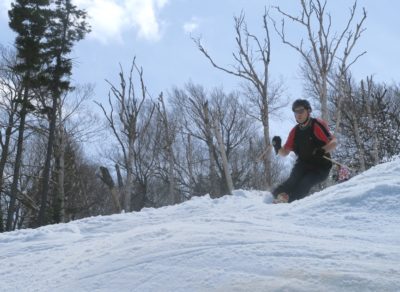 Each time I peeked at social media or the Killington conditions thread, Superstar seemed deep and very top-to-bottomish. On top of it all I'd only used a week of vacation all winter.
I took off early Friday, and arrived in the early afternoon. Darkside Shaman loaned me his most awesome Stihl leaf blower and I dusted up the trails. Just as I was finishing cleaning up, the Son of Pitches showed up and afternoon MTB was on.