November 10, 2014
November is a dangerous time of year for productivity. If you're like me, you've got a few extra tabs open in your browser at any given moment: one for NOAA, another for your blogging ski-weatherman of choice, and maybe another for a favorite mountain.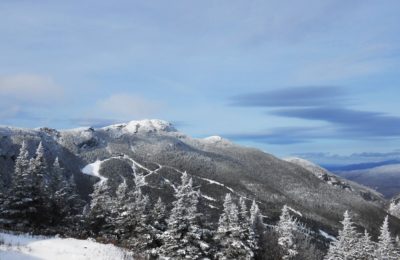 With rumors flurrying last week about a few inches here or a foot there and with Killington's trusty machinery as a fallback, I knew I'd be on snow come Saturday morning. The question was where.
For the first time since I learned to ski at age five, the season snuck up on me. I'm usually watching powder edits by mid-August and scraping off summer wax in early October, just in case. Fresh out of college and living in a new town with a job, though, I had other things on my mind this year. When temperatures started to dip toward the end of last month and pictures of dusted peaks began popping up online, I almost wasn't ready.
November 3, 2014
SPOILER ALERT: If you're planning to see this movie during its current run in New York City or later on premium cable — we reveal a key plot point that occurs in the first ten minutes.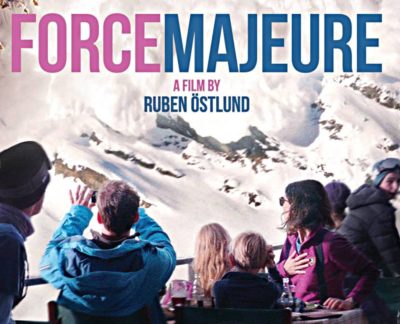 Do you remember the last truly compelling dramatic film that was set at a ski resort? Neither do I. In fact, I'd have to go all the way back to the 1969 classic, Downhill Racer, starring Robert Redford and Gene Hackman, which Roger Ebert accurately summarized at the time as "the best movie ever made about sports without really being about sports at all."
Almost a half century later, we may finally have a film set in the lift-served skiing universe that's at the same quality level: the unsettling Swedish psychodrama "Force Majeure."
October 27, 2014
I'm fascinated by lifts and lift technology, so I was excited when GM Mike Pratt offered me the chance to visit Gore Mountain for an update on the new lift, the Adirondack Express 2.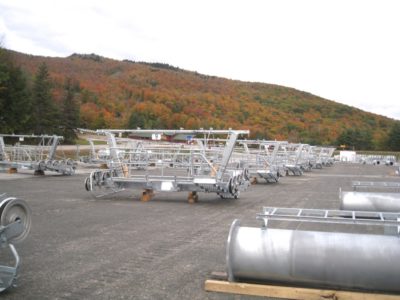 As we were driving into the parking lot, we saw all of the new lift parts lined up in the parking lot, ready to go.
The new high speed quad is a bottom drive with the same configuration as the relatively new Burnt Ridge Quad. The motor is 700 horsepower and runs off of 480 volts.
Max design speed for the new lift is 1100 feet per minute (fpm) like the Burnt Ridge Quad and Gondola. While it's unlikely that it will be run at full speed, it will still be considerably faster than the old lift.