January 8, 2015
Last year, pro-climbers Alex Honnold and Cedar Wright switched gears, embarking on their first bike tour, "The Sufferfest." Along the way, they would summit all 15 of California's 14,000 ft peaks, free-soloing any technical routes they encountered.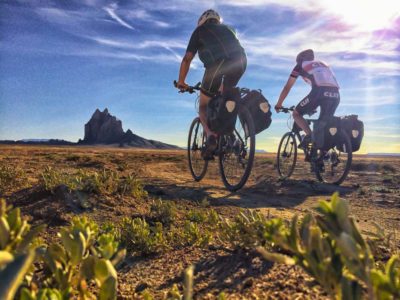 This year, they hopped back on their bikes for Sufferfest 2, a fantastic three-week tour of the Southwest. The duo felt the need to raise the stakes; they hoped to free-climb 45 select towers along the 800-mile journey.
If that sounds like a lot for 21 days, that's because it is. Especially when you consider all of the variables; 33 of the 45 of the climbs were graded at 5.11 or above.
January 5, 2015
For skiers who prefer earning their turns away from resorts, few winter pleasures compare to overnighting in a backcountry hut. No traveling to the trailhead: Just open the front door.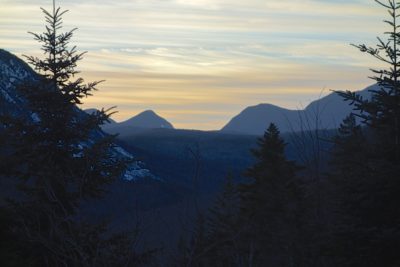 In the Northeast hut options are limited, but hardly non-existent. David Goodman, author of Best Backcountry Skiing in the Northeast, considers the Appalachian Mountain Club's Zealand Falls Hut the best option for hut-based ski touring in the region. With two nights booked between Christmas and New Year's, my party of two hit the trail in New Hampshire's White Mountain National Forest.
Unfortunately, the Grinch stole Christmas for northeastern skiers, decimating our early-season snowpack with rain and warm temperatures. Over three days along the busy Zealand Winter Trails, we were the only group foolhardy enough to attempt a ski tour – everyone else sported hiking boots with traction aids and just-in-case snowshoes that they never used.
December 29, 2014
In some ways, Hunter is the victim of its own success. On yet another drive up 87 with a recent transplant, I was asked to describe the hill. Being articulate or coherent at a quarter-of-six is hard work, so I settled on my gold standard of sports analogies.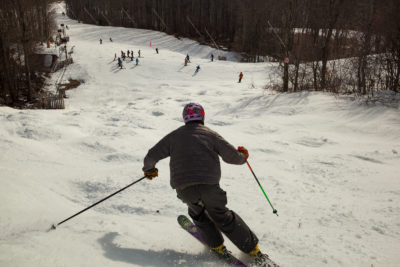 Hunter Mountain is kind of like the Yankees. Even if they win 100 games, the season is a failure if they don't win the World Series.
Since not everyone knows about Baseball, The Yankees are not only my favorite team but they are historically, the most successful. And in other news, precisely because of this, they have as many passionate detractors as they have casual fans.