If you want to know when new articles are posted on NYSkiBlog, you can subscribe by email.
To subscribe go to the NYSkiBlog homepage. In the righthand sidebar, about halfway down you will see this:

Insert your email address and hit the SUBSCRIBE button. You'll then see this message: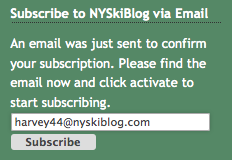 You'll get a message like this in your mailbox: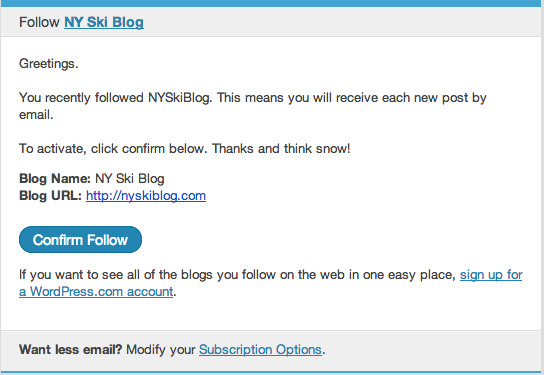 If you don't see this message in your mail, check your spam. Click "CONFIRM FOLLOW" and you are done.
In the future you'll get an email every time there is a new post on the NYSkiBlog homepage.