Category:
Windham
January 2, 2014
In 2014, the stars have aligned early for skiers in New York. The Catskills are in the bullseye for winter storm Hercules, and no one should miss out on turns tomorrow, let alone over the weekend.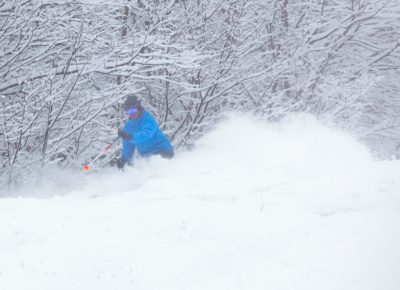 Not wanting to get snowed out, I left the city late last night, GF in tow, to make sure that we would arrive at Windham bright and early.
I'd seen their trail count increasing pretty quickly since the thaw and I had been dying to check out some of their summer improvements, which include new terrain features in the form of a blue square called Windfall and a very tasty looking gladed area just off of it.
January 16, 2013
Many people have written heartfelt essays about the magic of skiing — how it takes us out of our sometimes drab everyday lives filled with responsibilities and routine, puts us in the middle of nature, and allows us to physically and metaphorically fly for a few minutes. If we're lucky, the snow will be soft and the lift lines short. If we're extra lucky (especially here in the northeast), we might score untracked powder.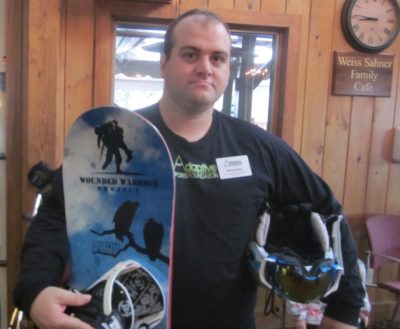 But this past weekend at Windham Mountain, the ninth annual northeastern Wounded Warriors winter event — where 31 servicemen and women who've suffered spinal-cord and orthopedic injuries, amputated limbs, and Post-Traumatic Stress Disorder (PTSD) came to ski and snowboard together with their families — gave me a new appreciation for skiing's transformative power.