Blog:
Whiteface
April 22, 2014
At its best, spring skiing means sunny skies, warm temps and light clothing, soft snow, and for those over 21, lots of beer.  However, it also means that the end is near.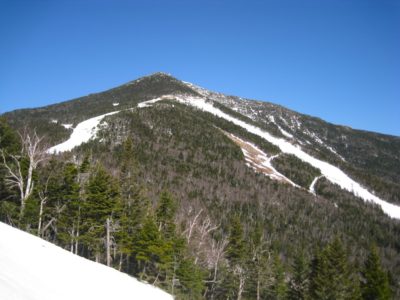 I'm primarily a downstate skier and my home mountains, Mountain Creek and Hunter, are closed.  At this time of year, my options are north. This year my family headed to Whiteface for Easter.
It's an awesome mountain in the springtime.  With tons of sustained vertical, no cat tracks to get stuck in, and High Peaks views, it doesn't get any better.  I had an amazing Easter weekend skiing The Face.