Category Archives:
Uncategorized
March 7, 2013
I started skiing in 1989 at age 30 and early on I wanted to be an expert. I wasn't sure what defined an expert other than some vague idea about being able to "ski anything." What is an expert?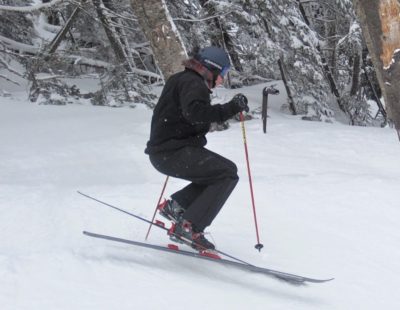 I recently skied with my six-year-old for the first time on a black rated trail. Gore's Sagamore is essentially a long blue trail with two black pitches. Skiing it doesn't make my daughter an expert. She's an advanced beginner who skied expert terrain. Expert status is about how you get down not what you get down.
I did a little research and found a definition:
"Expert skiers are adept at handling varied terrain and different snow conditions. The terrain may include steeps, trees, and moguls, or a combination of the three. Snow conditions might include hard pack, ice, crud, or powder, as well as groomed or ungroomed snow.
Expert skiing requires quick adjustments to speed, turn radius, and balance to maintain control at all times."