I hear a lot of complaining about the cold temperatures in winter, but then find slopes nearly deserted when spring arrives. That wasn't the case at Sugarbush on Saturday, lots were full and not a complaint in sight. Assuming you like moguls, then there was something for everyone.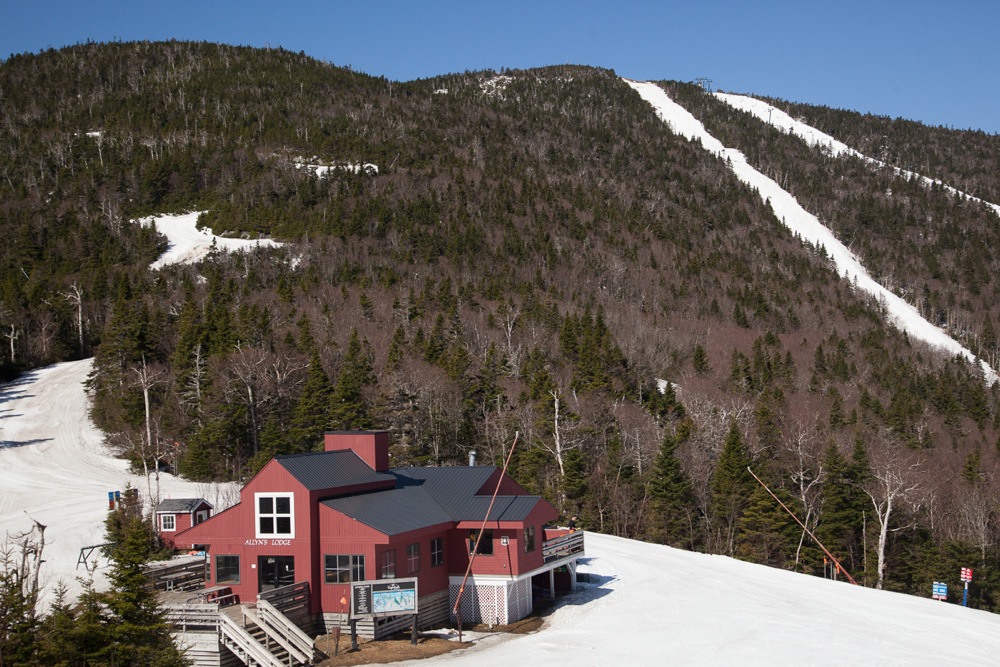 Like any good closing weekend, moguls seemed to take center stage, And they're usually not just any old moguls. When the mercury rises to 70 degrees and t-shirts start coming off, you're talking about the kind of moguls that explode on impact. The kind that make a skier want younger knees, or maybe an old pair of straight skis to really throw down a 80s-style Glen Plake zipper line.
The trails were actually fairly flat in the morning, and I shuffled down Downspout for pole position on Ripcord, Organgrinder, and Jester. All three trails have quite a bit of character, but Jester was my favorite. Winding lazily through the spring air from the summit of Lincoln Peak seemed to be the best way to celebrate spring.