Blog:
Ski Life
June 13, 2017
I feel like baseball has taken over my life. Between little league, travel ball, our local minor league team and getting to Yankees games with customers or family, it's all baseball all the time.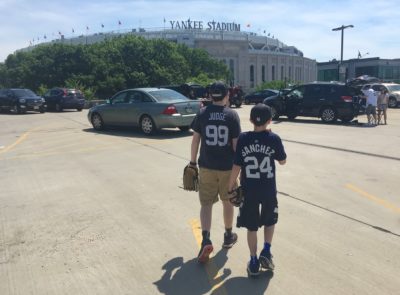 The day after finally coaching my last little league game of the season, I found myself driving into the Bronx for Bat Day at Yankee Stadium. This was my kids' fourth bat day so I guess we can call it a tradition now.
We seem to be establishing a tradition of showing up at the stadium on extremely hot days as well. For a second year in a row, we found ourselves dealing with ninety degree heat as we got out of the car.
May 2, 2017
"Man it's raining outside. What the hell is wrong is wrong with you? Are you stupid?" I've heard people say that a lot over the years.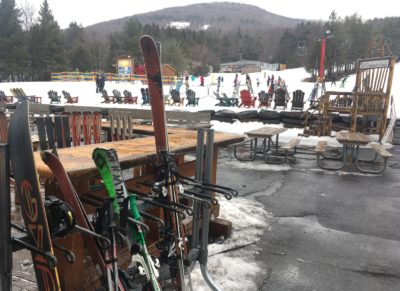 Luckily, skiing by myself bothers me even less then skiing in imperfect conditions. The ski season in the northeast is short; if I can get away and the mountains open, I want to be making turn. I don't really understand skiers who don't feel the same way.
That's why, on a Sunday in late March, I found myself parking my car at Hunter in the midst of a cold 34 degree drizzle. I booted up in the car, pulled on my Gore-tex and headed for the lift. I got two or three good runs in before it really started raining hard.
November 16, 2016
Let's face it: there's no easy way to make skiing truly cheap. Gear, lift tickets, lodging, food, it all costs money. If you want to pass the sport on to the next generation, multiply every expense by the number of children in your family.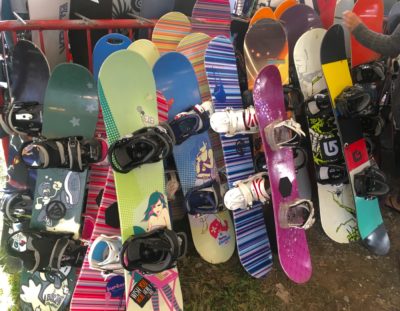 Thankfully, there are ways to limit the damage. Before you throw up your hands, take advantage of Mount Peter's offer of a free lesson and rental to first time skiers. If you don't live downstate, look into the mountains near you. There are ways for kids to try the sport without spending a dime.