Blog:
Ski Life
November 16, 2016
Let's face it: there's no easy way to make skiing truly cheap. Gear, lift tickets, lodging, food, it all costs money. If you want to pass the sport on to the next generation, multiply every expense by the number of children in your family.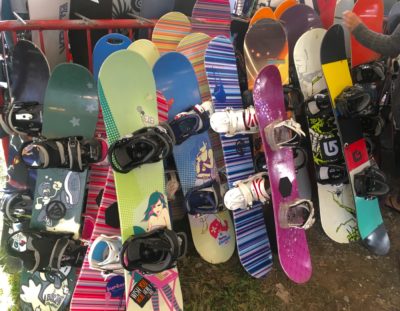 Thankfully, there are ways to limit the damage. Before you throw up your hands, take advantage of Mount Peter's offer of a free lesson and rental to first time skiers. If you don't live downstate, look into the mountains near you. There are ways for kids to try the sport without spending a dime.
May 31, 2016
My interest in telemark began decades ago, as a young boy caught up in the wonder of skiing. I was always curious about those weird, bearded, old guys in the corner of the lodge with their cool, funky bindings.
Before February of 2015, my telemark experience was limited to a few days floundering on my brother's old setup: 1st generation Atomic shaped skis, 7tm releasable bindings and a soft 3 buckle boot. I started with two days at Alta's clinic designed for advanced alpine skiers learning to tele.
Last January, I met a strong telemark skier, new to Plattekill, who I started referring to as "tele quiver guy" in my head. Each of his skis, ranging from short slalom race skis to long, stiff, FIS GS skis to DPS Wailers and everything in between, were outfitted with 22 Designs' Hammerhead bindings.
May 9, 2016
Recently I googled "Jiminy Peak 1989." I found an E-bay listing for an old booklet celebrating Jiminy Peak's 40th anniversary, which turned out to be the 1988/89 season. I had to have it.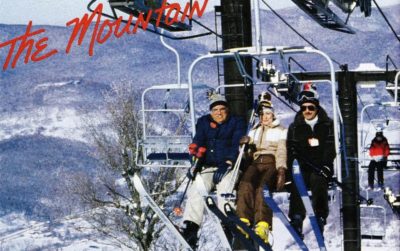 I was 17 in February 1989. The day after a school dance my friends thought it would be fun to drive to Jiminy for some skiing. Most of us had never skied but we were fit and confident.
We schlepped our cooler full of food to the lodge, rented skis, bought lift tickets and headed out. In hindsight it might have been smart to take a lesson. I fell twice just getting my boots into my bindings. I figured out how to brace myself on my poles and got through the lift line on pure high-school-senior upper body strength.