Ask most dedicated skiers what prevents them from skiing all the time, and money is usually near the top the list. Ours is an expensive addiction, and there's often a direct correlation between the cost of any given ski trip and the ability to afford more ski trips.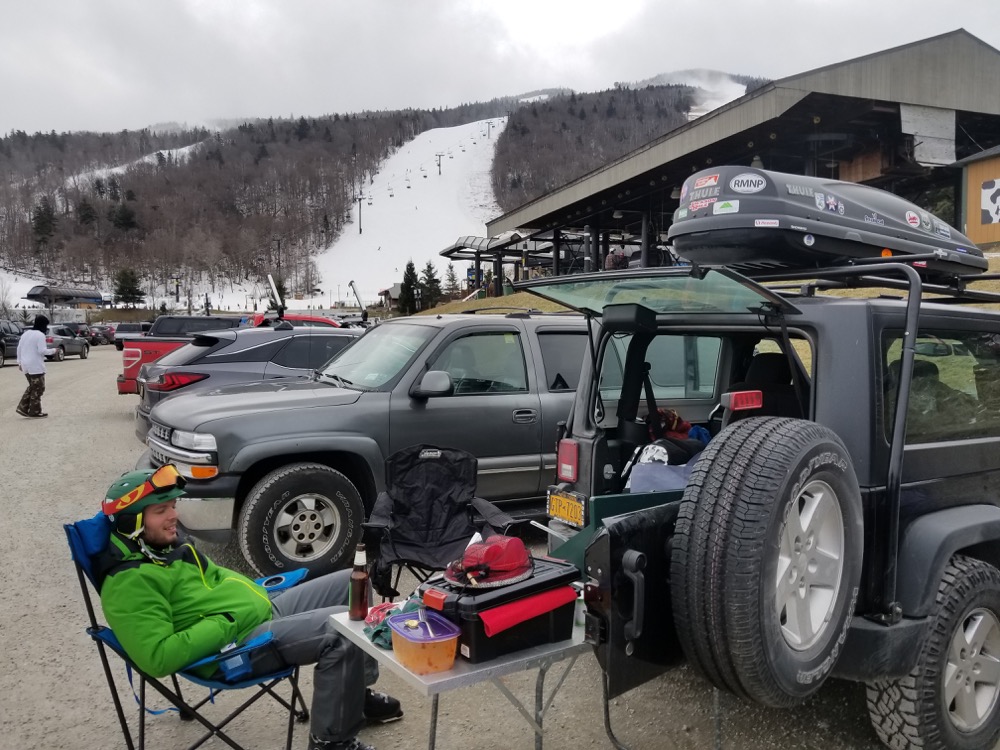 Smart skiers start looking to save money wherever possible early on in their addiction, and it took me almost three full seasons until I finally decided to try my hand at tailgating.
With the exception of one rowdy affair in the Shea Stadium parking lot before a Mets-Yankees game over a decade ago, I'd never been to a tailgate party, and I've never hosted my own.