Blog:
Paddling
August 30, 2016
Schuyler Island in Lake Champlain has fascinated me for years. I've taken my kids camping nearby many times and canoed around the Ausable marsh and river area. So when I decided I needed a little solo adventure time, island camping on Schuyler was an easy call.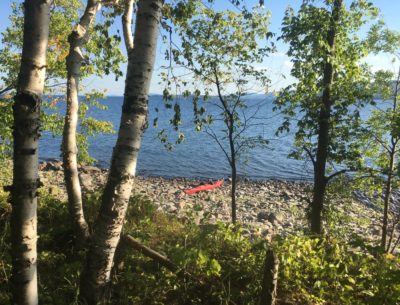 Both Schuyler and Valcour Islands are part of the Adirondack preserve and open to camping. Unlike the Lake George Island campsites and many others in the area, no permits or reservations are required.
Port Douglas was my starting point. I loaded up for a night of camping and paddled north along the western shore of Lake Champlain. When I was about even with Schuyler Island's closest point I steered my kayak east and headed out into the lake.
August 15, 2016
I've wanted to paddle around Bannerman Island ever since I learned about it's quirky history during a protracted Wikipedia spiral. When I resolved to expand my paddling universe, it was on my list.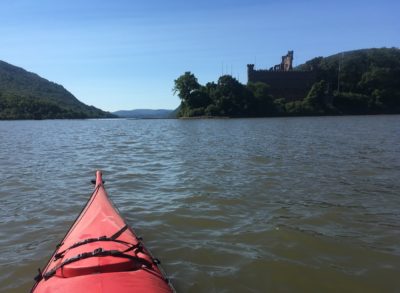 It was only when I got to the nitty gritty of planning that I connected it with the notorious "kayak murder" case. Turns out when Angelika Graswald allegedly sent her lover to the great beyond, they had left from the same spot I'd selected.
I got to Plum Point in Cornwall-on-Hudson and launched around 9:30 AM. Bannerman Castle is located on Pollepel Island, on the opposite side of the Hudson from Cornwall so my paddle started with a crossing.
July 5, 2016
I'm a creature of habit. When it comes to kayaking, I go back to the same couple of areas over and over again. This year I made a resolution to spread my wings and explore some new areas.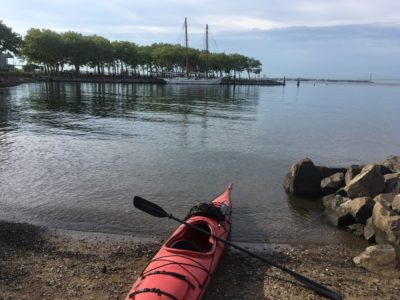 On July 4th weekend, Liberty Island seemed like a good place to start. I checked the tides. High tide at 7:56 AM, combined with light traffic in the morning, would be my best bet for calmer waters. I aimed for an early start and set two alarms.
I got on the road around 6:40 am, not too bad really. I headed south on the Palisades Parkway. I put in on the New Jersey side at Liberty State Park, paddling solo. I was on the water by 7:40.