Category Archives:
ORDA
February 7, 2013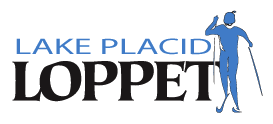 Friday morning at Mount van Hoevenberg, it was quiet. Only the squeak of our skis on wicked cold snow broke the silence. My friend Colin and I had van Ho to ourselves for the ritual pre-race warmup. The Lake Placid Loppet loomed.
Adored and cursed, the Loppet has been my muse for over 20 years. The hardest race in the northeast, it's the standard by which I judge the difficulty of any other race. Although I've had some good finishes, I've not yet made my coveted goal of a three-hour finish, and time's running out for that.
The Loppet basically follows the 25 km loop used for the Olympic 50 km race. You ski it once for the Kortloppet, or twice if you're a damn fool with an inclination to suffer. Each loop features four hors categorie climbs, multiple category 1 and 2 climbs and innumerable little hills that, to paraphrase Paralympian Bill Henry, just wear you out.
Originally a freestyle race, the organizers changed things up some years ago to attract more skiers. You can sign up for either the 25 km Kortloppet or the full 50 km sufferfest, and you can choose to ski either distance classic technique or freestyle. The organizers stagger the start times: Fifty km classic goes out first, followed by the 25 km classic; then 50 freestyle and 25 freestyle.