Blog:
NYC
July 5, 2016
I'm a creature of habit. When it comes to kayaking, I go back to the same couple of areas over and over again. This year I made a resolution to spread my wings and explore some new areas.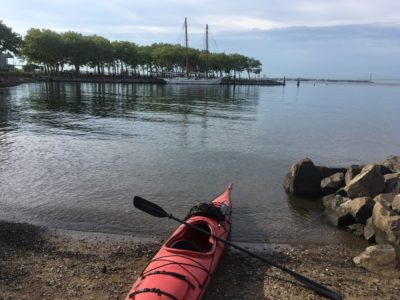 On July 4th weekend, Liberty Island seemed like a good place to start. I checked the tides. High tide at 7:56 AM, combined with light traffic in the morning, would be my best bet for calmer waters. I aimed for an early start and set two alarms.
I got on the road around 6:40 am, not too bad really. I headed south on the Palisades Parkway. I put in on the New Jersey side at Liberty State Park, paddling solo. I was on the water by 7:40.
May 20, 2015
There's been a lot of talk about local adventuring in the news lately, and it makes a lot of sense. There's even a new buzzword — "the 5-9er" — to describe people who do something adventurous between work hours and then show up at their desk like it's #nbd.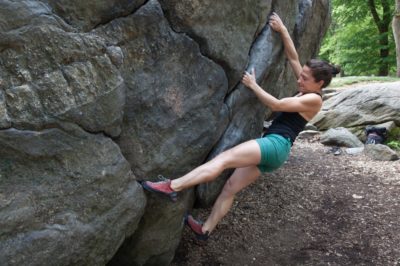 But even if each of us had the money to blow off steam each year in Nepal, the world doesn't need another conquest of Everest; it doesn't prove anything. That's why I like the 5-9, and why I like writing for the blog. It helps me redefine what it means to be both a weekend warrior, and even more so the idea of "adventure."
New York City isn't an easy place to find what I'd call traditional adventure. It probably has something to do with the 500 square miles of concentrated development that surround us.
July 24, 2013
Last summer, a group of individuals teamed up with the Sebago Canoe Club from Harriman State Park to bring recreational paddling to my neck of the woods. As long as you consider New York City "the woods," and recreational paddling to be any human-powered activity on a body of water or superfund site, you're set.
I was suspicious but intrigued enough to attended several benefit events on the lot and watched as shipping containers were filled with shiny fiberglass boats, outdoor showers were installed, and the best composting toilet south of the ADK suddenly appeared.
The North Brooklyn Boat Club (NBBC) is located under the hulking shadow of the Pulaski Bridge, one of the three drawbridges on the Newtown Creek. The Newtown separates Brooklyn and Queens and could have been one of the crown jewels in the state park system had the land been protected from Exxon and Mobil who have released more oil there than was spilled by the Exxon Valdez.