It makes sense that a warm and underperforming winter would be followed by a cold and wet spring. I've been burying myself in work and household projects, but Killington just would not go away.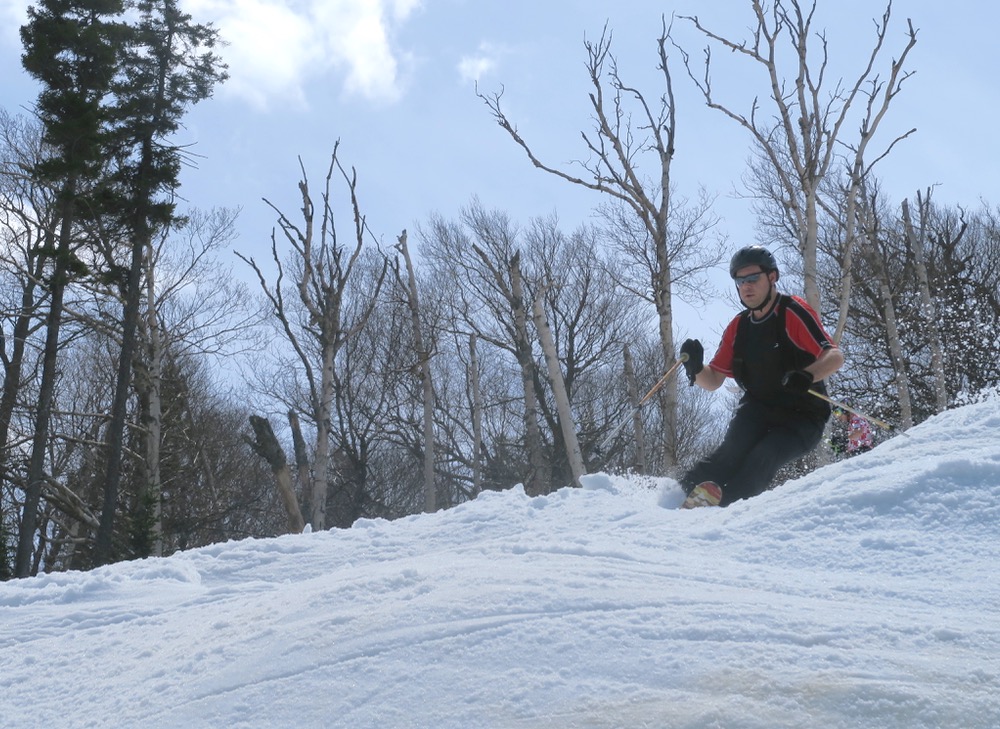 Each time I peeked at social media or the Killington conditions thread, Superstar seemed deep and very top-to-bottomish. On top of it all I'd only used a week of vacation all winter.
I took off early Friday, and arrived in the early afternoon. Darkside Shaman loaned me his most awesome Stihl leaf blower and I dusted up the trails. Just as I was finishing cleaning up, the Son of Pitches showed up and afternoon MTB was on.