Blog:
Hiking
September 30, 2015
Last month we visited beautiful Rangeley, Maine, home to Saddleback Mountain. The area is also known as the High Peaks region and has eight of Maine's fourteen 4000-foot peaks. We rented a cabin at Hunters Cove on Rangeley Lake.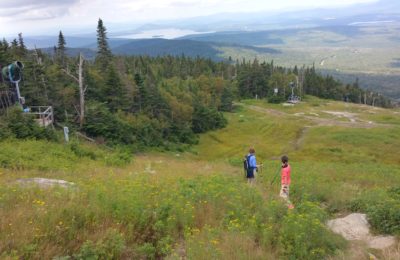 The Saddleback Mountain base lodge is eight miles from Rangeley's main street and sits at 2400 feet. There are two ways up the mountain, 5.1 miles on the Appalachian Trail or two miles up the main face of the ski area.
We chose the ski trail. The hike starts at the beautiful base lodge and follows the green-rated Wheeler and the blue-rated Gray Ghost to the top of the Rangeley Double. We continued up the Tri Color to the top of the Kennebago Quad. There is a short, narrow trail to the summit from just above the quad.
September 9, 2015
I tossed the hiking shoes in my trunk as an afterthought while heading to Quebec, but then quickly considered it to be the right decision. Unlike skiing or hiking, climbing is not the best way to familiarize yourself with a new place, so it made sense to fall back on the classic activity while in the Sutton region of Quebec.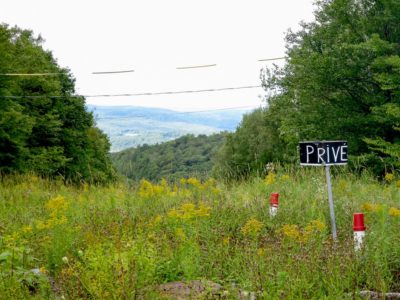 This charming area, known as the Canton l'Est to the Quebecois (aka the Eastern Townships to us), is like a French speaking mirror of the Green Mountains on the other side of the border, though the mountains are not as tall as the US section of the spine, and they don't stretch out in the same north-south orientation.
So while these peaks aren't as rugged, they do feel at least as remote. From any peak in the area you can see rolling hills stretching in all directions. The mountains were also sculpted by the same glacial forces as those that cut Jay Peak and Mansfield and many share the same pyramid-shaped summit.
August 31, 2015
Everything changes and from what I can see summer vacation is no different. In the old days, we'd use our time off to explore the Siamese Ponds Wilderness and the south central Adirondacks.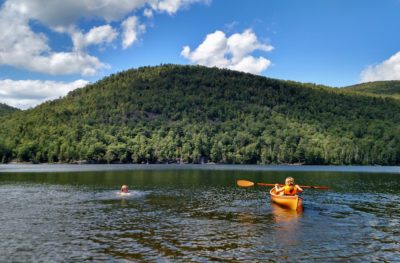 We'd push our week or ten days of time off as late in the season as possible. That time right after Labor Day is possibly the best time of the year in the mountains, outside of ski season.
Now we take it when we can get it. When our daughter entered kindergarten, like many families, we moved our vacation into late August, after camp and before school. Sometimes, our schedule of activities shortens that long week in the mountains into a long weekend.