Anybody that's been paying attention to the evolution of skiing the last couple decades couldn't help but notice the steady growth in popularity of uphill skiing.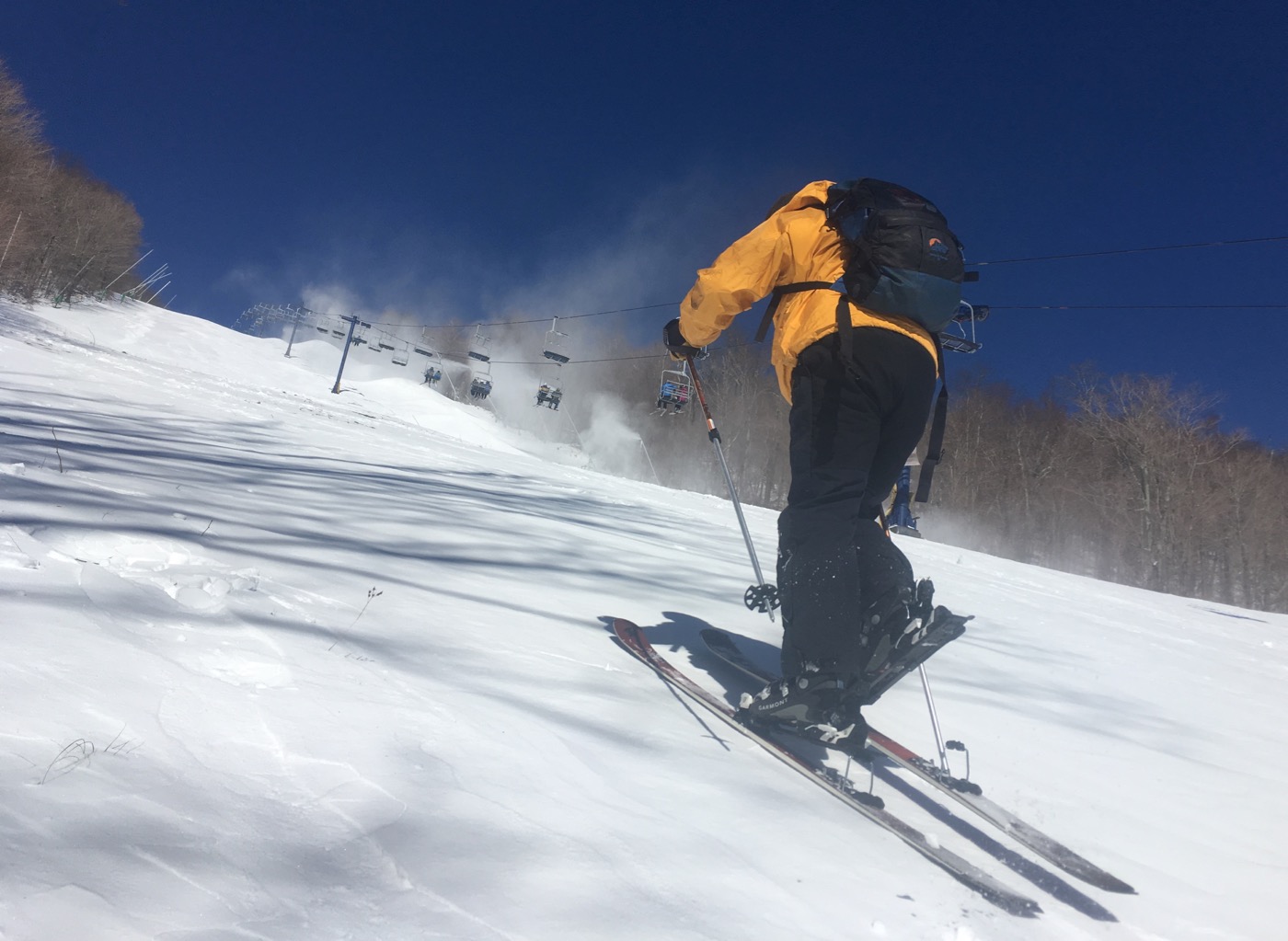 I've thinking about jumping in too. I have this vague idea that my mid-life crisis will involve the backcountry and I'm trying to prepare. A few years ago, with an EMS gift card burning a hole in my pocket, I picked up a pair of Petzl Alpine Trekkers.
These are hinged devices that click into regular alpine bindings that allow you to get into the game at a relatively low cost. I grabbed a pair of factory blemished climbing skins from Sierra Trading Post and I was off.