On Monday I ventured 45 minutes to Mt Peter in Warwick, NY, with my 3rd grader. After Sunday's ice storm turned into a gully washer, I was a little unsure of what the trails would look like when we got to the mountain.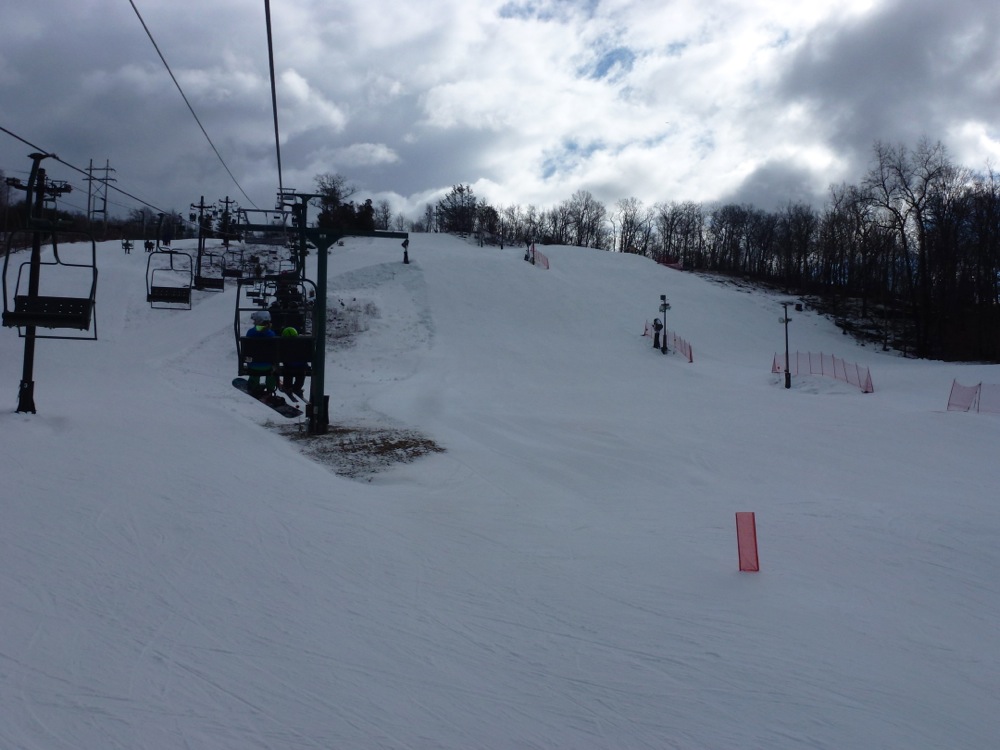 We were pleasantly surprised to see that pretty much the entire mountain was open on deep manmade snow. We booted up in the beautiful Sunrise Lodge. It is a fully windowed post and beam building that sits almost on the trails. A great spot for familiies, it is heated and has AC for summer events.
About 20 feet away is a snack bar offering a nice variety of food and drinks including hamburgers and hot dogs. There is also a full service cafeteria, a bar and a creperie.