Category:
Downstate NY
January 21, 2014
Ever since I first met my buddy "X" at Gore in 2010, we've been plotting to get our daughters together on the slopes. Two girls the same age, whose fathers love to ski: what more do you need?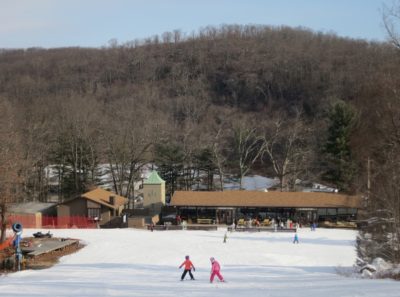 It turned out to be much easier said than done.  Getting the stars to align took almost four years. Sunday was a perfect day for it downstate, if you look past the recent nuclear meltdown of the snowpack by rainstorm.
We woke just before dawn to gear up, eat breakfast and drive up to Tuxedo Ridge Ski Center.
December 27, 2013
Stuffed with winter cheer, holiday spirit and Chinese food ours was a multi-faceted ski mission, for a good cause. Earlier in the month I saw ISKINY's learn-to-ski deal offering $35 packages at a number of New York resorts, including the nearby (to me) Mount Peter.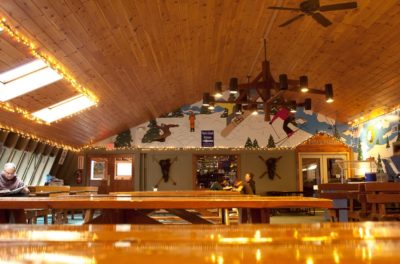 I was inspired. My holiday schedule was packed with weddings and family and errands, but I really wanted to get on the slopes.  Mount Peter gave me a great price to get two excited never-evers on the slopes. Off we went.
It's hard not to make this sound like a gift to myself, but I really wanted to share the gift of skiing with a classmate and her boyfriend. Skiing is easily my most favorite winter activity, but I find it hard to explain why newbies should try it.