Blog:
Downstate NY
July 11, 2017
I first became aware of the Rails to Trails movement seventeen years ago when I lived near the North County Trailway. It's a 22-mile long bike path that follows the right-of-way of the old New York Central railroad though Westchester County.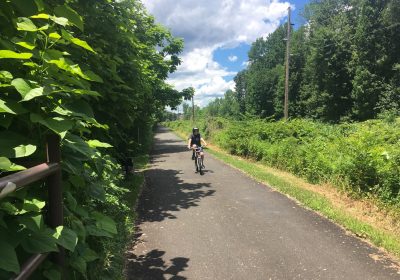 I love the concept. All over the country, there are long stretches of track that belonged to out-business railroads which municipalities and private groups have been turning into multi-use recreational trails and parks.
Back then I had Mondays off and I found the trail to be a great way to get a work out. I could bang out twenty high speed miles on a smooth graded surface without worrying about traffic, enjoying the scenery along the way.
February 22, 2016
How many 80th birthday parties have bouncy castles and magicians? Not many but when you're the oldest family run ski area in New York, it makes a sense. While 450 feet of vertical may not put Mount Peter in the same league as Whiteface or Stowe it is their equal in terms of history.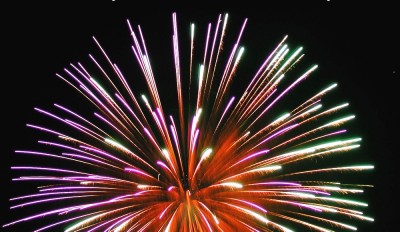 Mount Peter ski area was born in 1936, the same year as Sun Valley, when skiing exploded in popularity. The circumstances of its founding put it in an even smaller club, originally established by Macy's as a showcase for their ski apparel; pretty unique.
Today, Mount Peter remains as a popular feeder hill, with a busy ski school, accomplished race team and an enthusiastic group of pass holders that show up year after year to enjoy it's charm. For the last few years I have counted myself amongst those loyalists.
November 16, 2015
It was late morning on Saturday and by some miracle neither of my sons had any scheduled activities. I seized the opportunity to get them some exercise, a lesson in ski history and hopefully some pre-season psyche. I pried them away from the X Box to climb the ski hill at Silvermine Lake.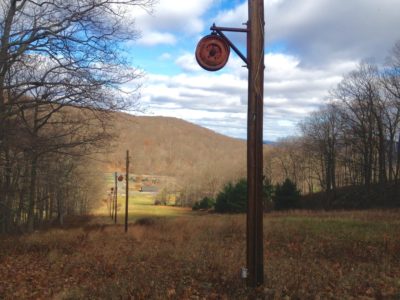 Silvermine Lake is one of several small bodies of water in Harriman State Park that are popular picnic spots for people from the city during the summer months. It also used to have a small ski area located near its shore. It closed some time back in the eighties I think, possibly a victim of warm winters or a lack of chair lifts.
According to Skiing in the East – Ski Trails and How to Get There, a 1930s era guidebook commissioned by the Federal Writers Project, Silvermine ski area boasted 290 feet of vertical with two rope tows, 1,800 and 2,275 feet in length.