Category:
Downstate NY
October 31, 2013
The fourth annual cross-country ski swap to benefit Fahnestock Winter Park will take place from 9AM to 1PM this Saturday, November 2, at the Taconic Outdoor Education Center located at 75 Mountain Laurel Lane, Cold Spring NY.
With 15 km of groomed trails near Cold Spring NY, Fahnestock is a great cross-country resource for skiers in the New York metropolitan area.
"We look at it as a service to our community," said Paul Kuznia. A dedicated skier, Kuznia is director of both Fahnestock and Taconic Outdoor Center. "A lot of our customers aren't experienced skiers. They come to the sport later in life, and they learn to enjoy the winter."
October 1, 2013
For years I've had my eyes on Beacon Mountain but the time was never quite right. I always seem to succumb to the pull of other options in the Hudson Highlands.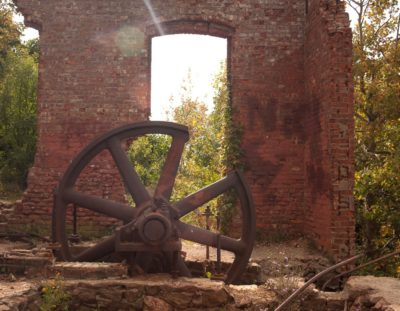 Breakneck Ridge, just to the south, is one of the most highly regarded day hikes in New York and on many lists as the first choice in the area.  South of Breakneck is Anthony's Nose and across the river Storm King Mountain ascends straight out of the river at an impossible clip.
I put those options aside, as my hiking partners called in late.  But even with our casual 10am start, I knew that the A-team was ready for a challenging loop.