Category Archives:
Downstate NY
February 20, 2013
Having spent a good deal of my life on skis, I was always aware of that hole in my resume: nordic skiing. I resolved to fix it this season, with several opportunities for guiding on my winter calendar. I was looking forward to this trip, but I must admit, as an addicted downhiller, at first, I found it difficult to get excited for a nordic day when there was fresh pow in the mountains.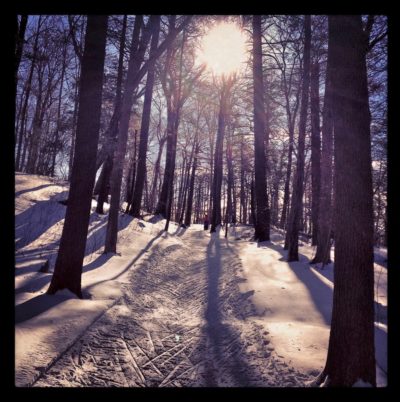 I'm familiar with Fahnestock Winter Park. I'd passed it so many times, both underneath it on Route 9, to get to the more popular Breakneck Ridge, and through it on the Taconic State Parkway.  I have hiked there many times and the trails are often empty.  The AT runs right through the park on its way to Connecticut, which in my mind, gives the place a little more character.
But nothing could have prepared me for my recent visit. The snow from Nemo released an explosion of pent up desire within the nordic community, and the volume of snow prevented the park from opening up at all the day before.